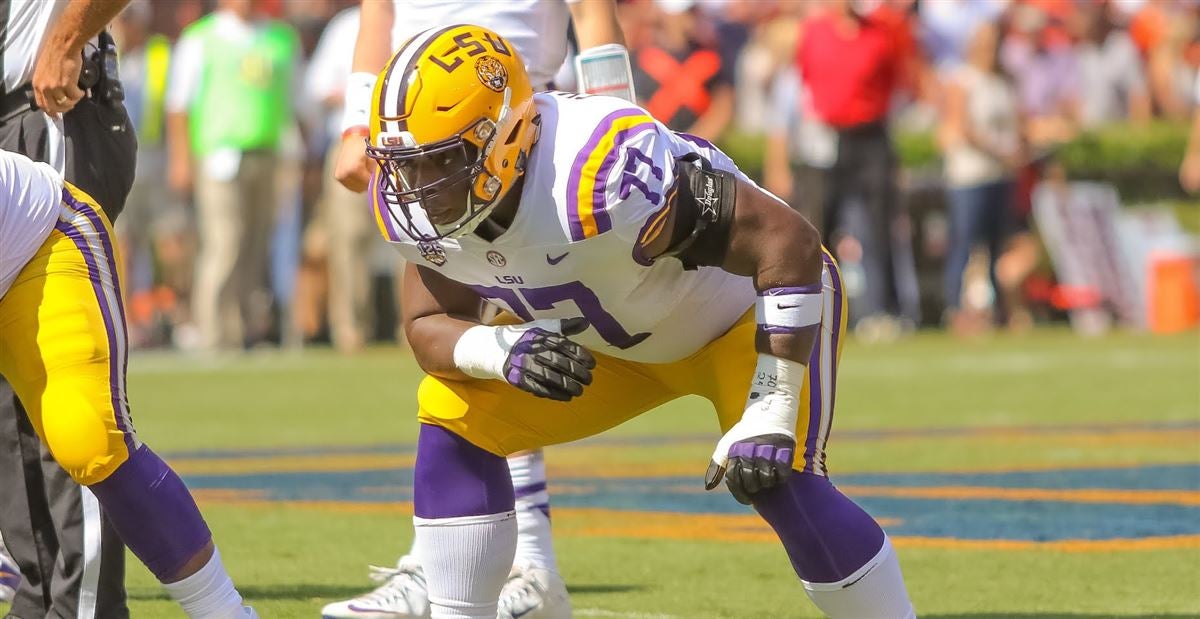 Ed Orgeron has consistently refused to answer questions about why left tackle Saahdiq Charles and linebacker Michael Divinity didn't play in LSU's season opener.
He was much more forthcoming about their respective statuses heading into this weekend's top-10 showdown at Texas.
"Both of them will play this week," Orgeron announced at his weekly press luncheon Tuesday.
LSU handles all disciplinary matters in-house, but both Charles and Divinity were presumably held out to serve unannounced suspensions. Both were dressed out for the game but only stood on the sidelines.
Orgeron made it perfectly clear that Charles will slide back in at left tackle when LSU takes on the Longhorns. Badara Traore started in his place against Georgia Southern with Dare Rosenthal getting reps as well.
The plan at linebacker seems a bit more up in the air. Damone Clark, who started in place of Divinity, shined against the triple-option attack. They'll potentially rotate in with Jacob Phillips and Patrick Queen.
"We're going to work through the week and see what happens," Orgeron said. "Obviously we're going to work Michael back in. We think Michael is an excellent linebacker for us. He can also play on the line of scrimmage sometimes when we need him."
The coach continued: "We're going to see how we can work those guys in. Maybe a first down situation with somebody else and a third down situation with somebody else. And play all four of them equal snaps if they deserve it."
RECON MISSION
LSU hasn't played in Austin since 1954. Orgeron, a coach who has criss-crossed the country, has never coached a game at Darrel K. Royal – Texas Memorial Stadium.
That could be a bit of a problem with the forecast calling for temperatures in the upper-90s on the turf field, but Orgeron made a call to get a first-hand scouting report.
Orgeron talked to coaches from Louisiana Tech — who opened the season at Texas last week — and picked their brain about the turf condition and the stadium as a whole.
"I think we're going to be fine," Orgeron said.
TOP-10 TUSSLE
It's official: LSU and Texas will be a top-10 showdown in Austin.
LSU checked in at No. 6 in the AP and Coaches polls released on Monday. Texas was three spots down at No. 9 in the polls.
According to LSU stat guru Todd Politz, this will be only the second time ever LSU plays a true non-conference road game between top-10 teams.
The other one was way back in Nov. 21, 1970 when No. 6 LSU lost 3-0 to No. 2 Notre Dame in South Bend.