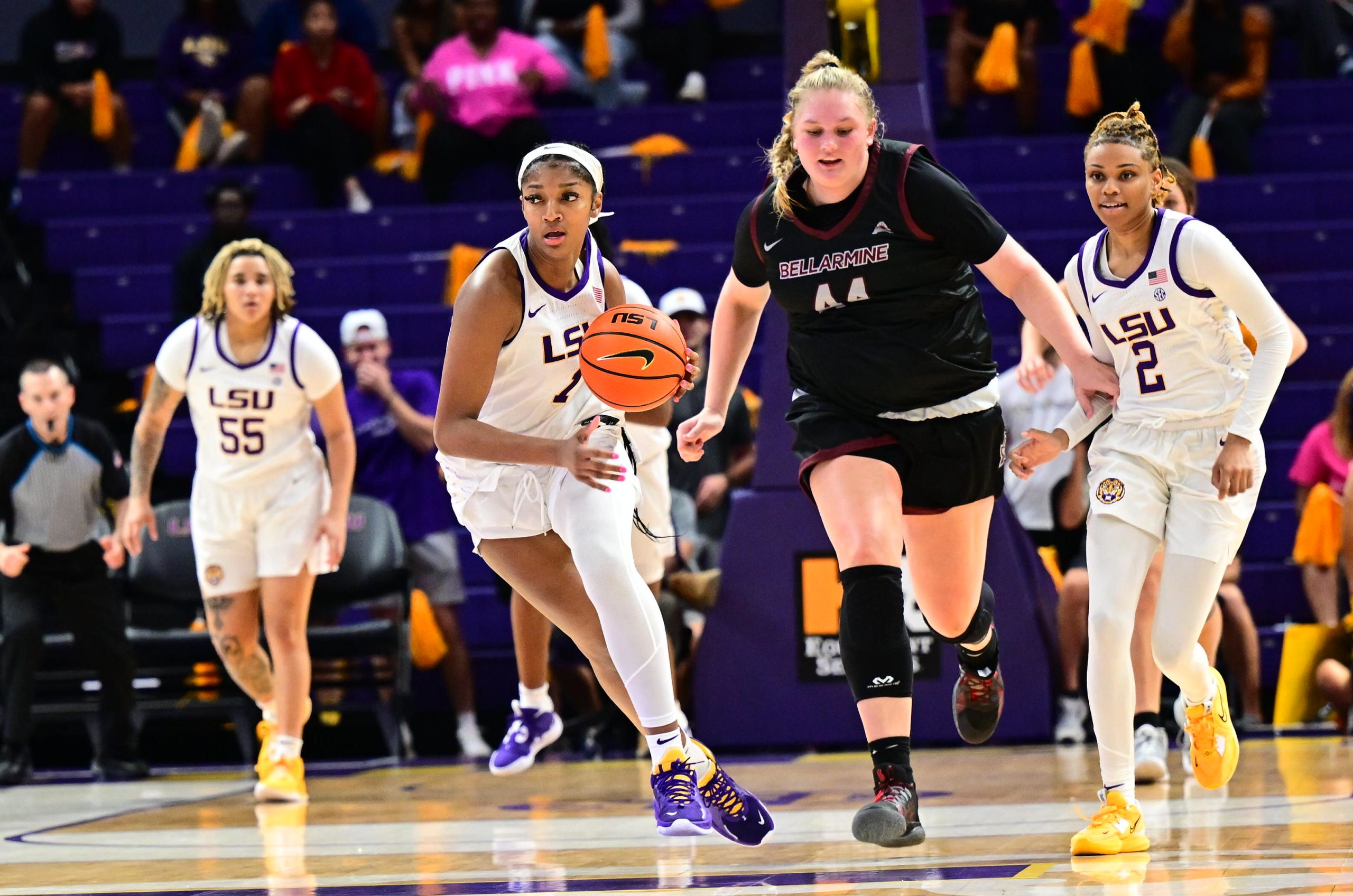 FAYETTEVILLE, Ark. – The start of the Southeastern Conference matches No. 9 LSU with its biggest test of the season thus far.
The Tigers (12-0) travel to No. 24 Arkansas (13-2) for their league opener Thursday at Bud Walton Arena after finishing in second place a year ago. The game is scheduled for a 6 p.m. tip-off and will be televised by ESPN2 and broadcast locally by 107.3-FM.
"We're going to have to have tremendous focus," LSU coach Kim Mulkey, who is 38-6 in Baton Rouge. "They're just so well coached in what they do. They are unique in what they do offensively and it's the first (SEC) game of the year."
After a week off LSU returned to the practice floor Monday and Tuesday. The Tigers lead the SEC in scoring (94.75), scoring margin (+44), field goal percentage (.510) and rebound margin (+23.4).
"I know that we have talent," Mulkey said. "I know that we got kids out of the transfer portal late after the schedule was done. I know that we've handled our schedule pretty darn good. And now we play the games that matter. There's a lot of basketball left to be played. We will play hard and hopefully win enough games to make the NCAA Tournament."
LSU went 13-3 in SEC play in Mulkey's first season, a record that included a 90-76 loss at Arkansas. It was the most point the Tigers allowed during their 26-6 season that featured a run to the second round of the NCAA Tournament.
Sophomore transfer forward Angel Reese, who has 12 double-doubles, is the SEC's leader in scoring (24.5) and rebounding (14.8). Freshman guard Flau'jae Johnson averages 13.2 points, senior point guard Alexis Morris 12.8 and graduate transfer guard Jasmine Carson 12.2.
Arkansas opened 13-0 this season before suffering consecutive neutral site losses to Oregon and South Florida.
"They get downhill as quick as anybody we've played and you're just going to have to keep them away from the foul line as much as possible and keep them from hitting as many threes," Mulkey said.
Sophomore guard Samara Spencer leads Arkansas with 16.3 points per game, ranking fifth in the SEC, with senior guard Erynn Barnum, who ranks 10th in scoring at 15.8 and tops the league in field goal percentage at .639.
LSU returns home to host Vanderbilt at 1 p.m. Sunday on New Year's Day.