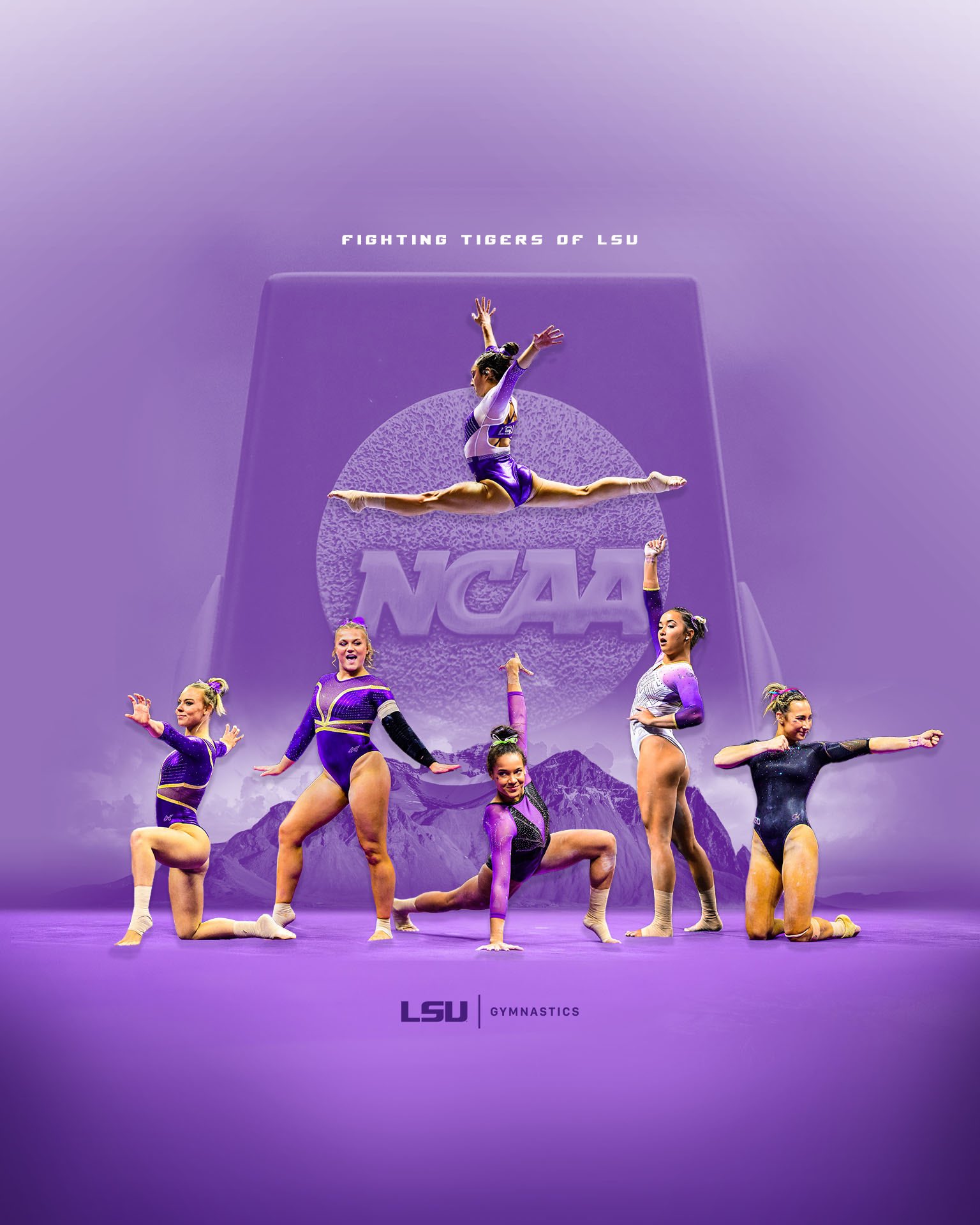 FORT WORTH, TEXAS – The sixth-ranked LSU gymnastics team will compete Thursday in Session I of the 32nd NCAA Championships at 2 p.m. at Dickie Arena.
"This team has been so gritty this entire year. They keep doing what they have to do," LSU gymnastics coach Jay Clark said. "I'm just so proud of this team and enjoying the ride. We have everything to gain and nothing to lose. They're leaving their mark on this program regardless of outcome."
LSU will compete against No. 2 Florida, No. 7 California and No. 13 Denver in the first session of the semifinals. The Tigers will begin the meet on beam and rotate to floor and vault and before finishing on bars.
The second session of the semifinals features No. 1 Oklahoma, No. 4 UCLA, No. 5 Utah and No. 9 Kentucky following the first session at 8 p.m. CT. The top two teams from both semifinal sessions will advance to the NCAA Championship on Saturday, April 15, at 3 p.m. CT on ABC.
Both semifinal sessions will be streamed on ESPN2.
Individual event and all-around national champions will also be determined following the semifinals competitions.
Streaming and live stats of the meet will be available onlsusports.net.