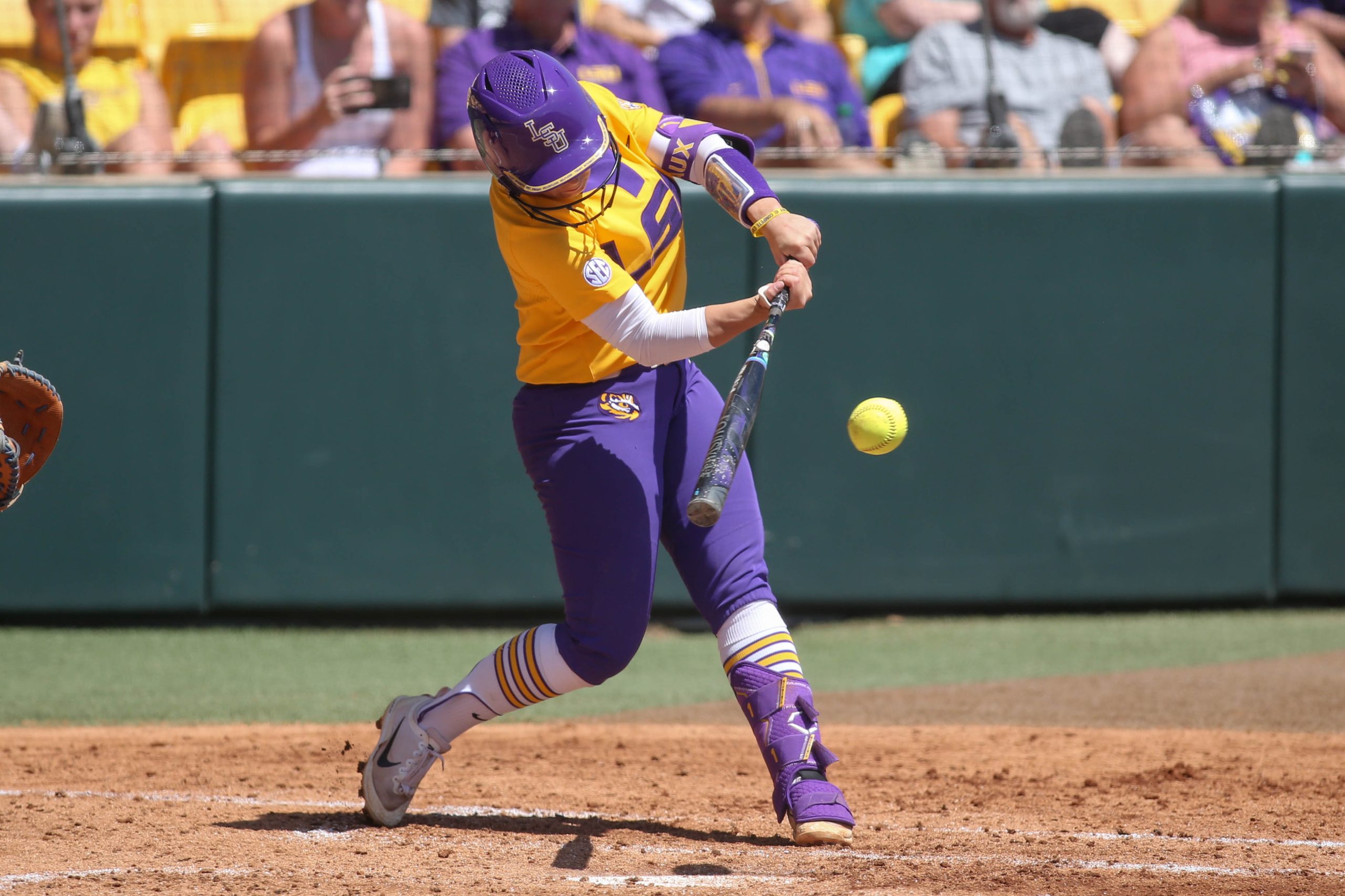 LSU brought out its big bats to spark an upset road win.
Half of the No. 21 Tigers' 12 hits went for extra bases, including home runs from Sydney Peterson and Taylor Pleasants, and staff ace Ali Kilponen recorded a complete-game effort in an 8-1 victory Friday over No. 13 Georgia in the first game of a Southeastern Conference series at Jack Turner Stadium.
LSU (29-16, 9-7) moved into a tie for sixth place in the SEC standings with Georgia (36-10, 9-7) which it will play again at 1 p.m. Saturday on ESPNU. You can also hear the broadcast locally over 107.3-FM.
Pleasants paced LSU's offense with a 3-for-4 effort that included a pair of doubles and a homer in the sixth inning. McKenzie Redoutey went 2-for-4 with a double and 3 RBIs, while Peterson was 2-for-4 with a double and her first homer of the season.
Kilponen (15-4) scattered four hits, allowing a run on a solo homer in the sixth, and struck out six and walked three.
Designated player Shelbi Sunseri made it 2-0 with a two-run, two-out single up the middle in the second and LSU tacked on three more in fifth and two more in the sixth for a commanding 7-0 advantage.
Redoutey drove a ball deep to left that caromed off the glove of Georgia's left fielder and rolled to the wall, unloading the bases for a 3-RBI double in the fifth. Peterson and Pleasants hit homers during the sixth inning and Danieca Coffey drew a bases-loaded walk in the seventh.