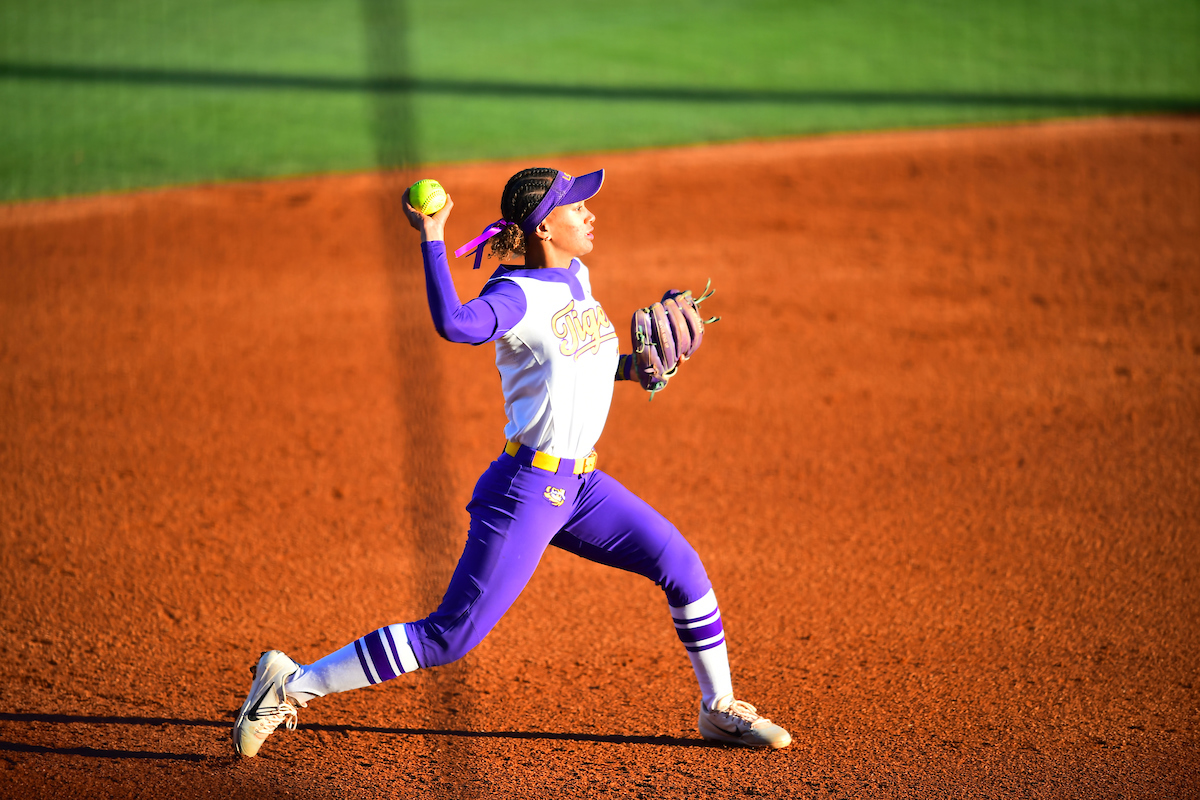 After winning its first Southeastern Conference series of the season No. 21 LSU softball returns to non-conference action Tuesday at home against Southeastern Louisiana at 6 p.m.
The game will be streamed on SEC Network+
LSU took two of three games from No. Alabama in the year's first SEC series.
The Tigers hit .280 led by junior Georgia Clark's eight RBIs on four hits, including three home runs. The junior first baseman had a .500 batting average.
Sophomore third baseman Danieca Coffey had a team-high .625 average with five hits on the weekend, and sophomore Raeleen Gutierrez followed with three hits and a .300 average.
This season, LSU is hitting .293 with 27 home runs and a league-leading 107 walks. Defensively, the Tigers have the third lowest opposing batting average in the SEC at .192 and the fourth lowest ERA at 1.86.
Coffey, who is on an eight-game hitting streak, paces the team with a .458 batting average, 38 hits this season (No. 2 in SEC), and eight stolen bases. Sophomore Ciara Briggs follows with a .405 average, 34 hits (No. 6 in SEC), and seven stolen bags, while leading the club with 26 runs (T-No. 7 in SEC). Clark (.301 avg.) leads the SEC with 34 RBIs and is the team leader with nine home runs (T-No. 5 in SEC).
Junior Ali Kilponen is 9-3 in the circle this season in 71.1 innings pitched (No. 2 in SEC), a 1.47 ERA with three shutouts and ranks No. 6 in the conference with 63 strikeouts.
THE LINEUP
LSU's 22-1 all-time against Southeastern and has won seven of its last 11 in the series. The Lady Lions sit atop the Southland Conference standings and are 8-5 this season when playing away from their home field.
ON DECK
LSU will spend its weekend in the Lone Star State for a three-game series at Texas March 18-19.