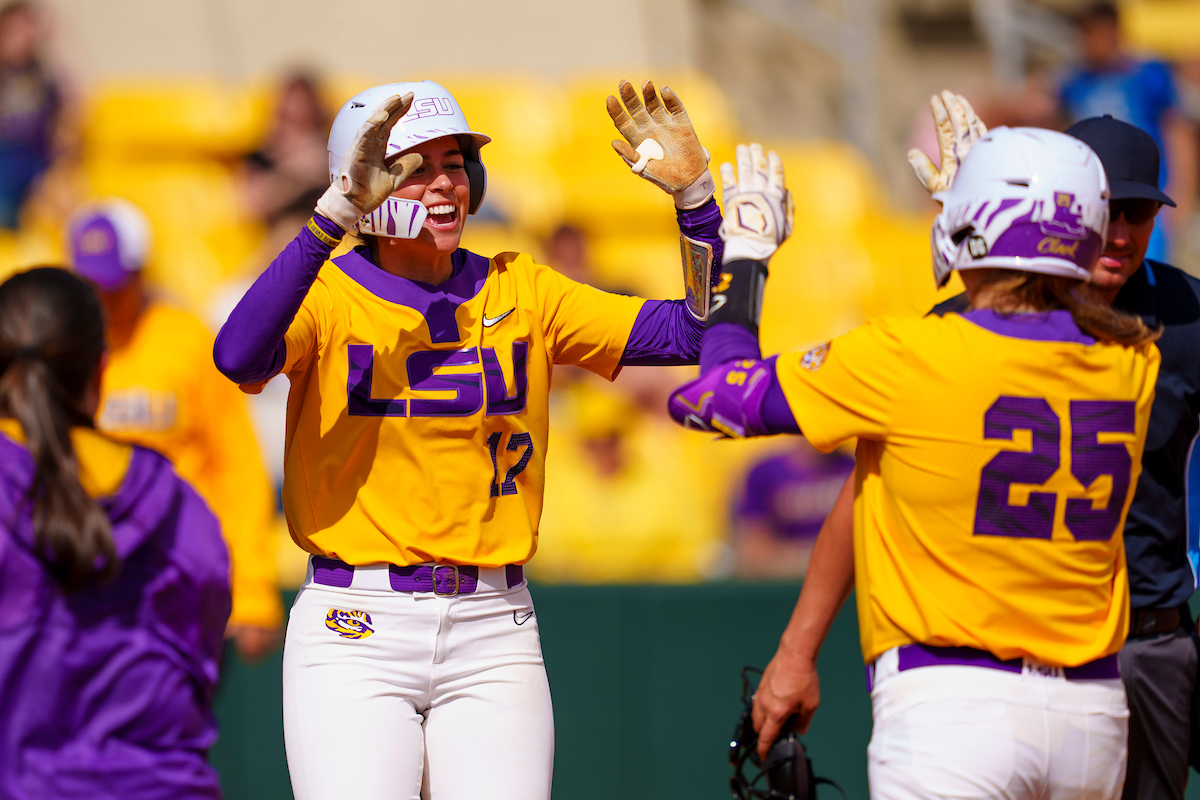 LSU's No. 20 softball team is braced for another Top 10 challenge at home with No. 8 Kentucky providing the opposition for this week's three-game Southeastern Conference series.
The Tigers (22-12, 3-3 in SEC) face the Wildcats (22-8, 3-3) at 6 p.m. Friday, 5 p.m. Saturday and noon Sunday. All games will be broadcast live over 107.9-FM and will be streamed by SEC Network+
The game Saturday takes on even greater significance with annual Strikeout Ovarian Cancer game where LSU will wear or have teal accents on its uniform. Prior to the game a "Geaux Teal Walk" begins at 9:30 a.m. starting from Tiger Park.
Fans can register to participate in the walk and make donations at www.geauxteal.com.
Sophomore Ciara Briggs leads LSU with a .417 batting average and ranks No. 3 in the league with 45 hits and 35 runs scored. Sophomore Danieca Coffey has a .411 batting average and ranks No. 5 in the NCAA with 46 hits this season.
Junior Georgia Clark has a .301 batting average and leads the SEC with 44 RBIs, a mark that stands at No. 3 in the NCAA. Clark's 11 home runs pace the Tigers offense and is the third most in the conference. Sophomore Taylor Pleasants continues to trend upwards and is batting .412 in SEC games only with seven hits and three home runs. In the last 10 games, Pleasants is hitting .444 and has a .852 slugging percentage.
Junior Ali Kilponen is 11-4 with a 2.06 ERA with 82 strikeouts (No. 7 in SEC) in 91.2 innings pitched. Kilponen has four shutouts, on no-hitter, nine complete games, and one save this season. Senior utility player Shelbi Sunseri has a 5-4 record with a 2.38 ERA and 44 strikeouts.
THE LINEUP
LSU leads Kentucky in the all-time series 44-16. The Tigers have won four of the last five meetings and are currently on a two-game winning streak in the series.