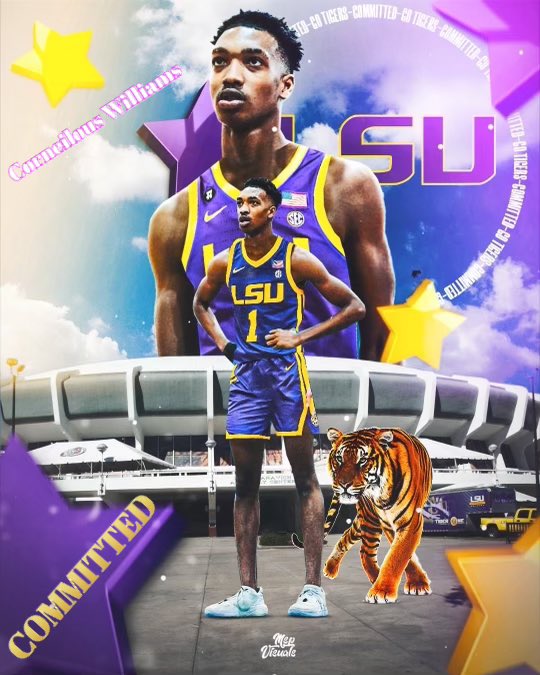 Corneilous Williams isn't necessarily immune to change. When Murray State men's basketball coach Matt McMahon announced that he was leaving the Racers' program after seven years the 6-foot-10, 195-pound Williams decided to follow.
Instead of acting on first plan of action and attending Murray State, Williams rescinded that signature earlier this week and committed Thursday to follow McMahon to LSU where he was introduced March 23 as the school's new basketball coach.
Williams, a three-star prospect according to 247Sports, would join signees in the first class at LSU under McMahon in forward Kendal Coleman and Justin Hill of Murray State who both signed this week.
Williams, who is originally from Meridian, Miss., signed with Murray State out of Combine Academy, a post graduate school in Charlotte, N.C. His finalists in November were Tulsa, Southern Mississippi, North Carolina A&T, Jackson State and Murray State. He was part of a team that began the 2021-22 season with a 16-0 record.
"Corneilous brings a paint presence to our program," McMahon said in November. "With his length and athleticism, he is a rim protector on the defensive end. We like his ability to block and alter shots around the rim. Offensively, he runs the floor well and does an outstanding job of finishing plays in traffic."
During a two-game prep showcase in Rhode, Island, Williams was thought to have enhanced his stock after averaging 18.5 points, 9.5 rebounds and shooting 66 percent from the floor.
"Corneilous is a high character young man who competes every day and I've always been impressed with the effort he gives," Combine Academy coach Steve Jecewiz said. "He's good around the basket and I think his shooting range has advanced a lot in the past year. He dunks the ball a lot because, when he gets the ball close to rim, he can finish the play. Defensively, he's one of the most talented players that I've coached."