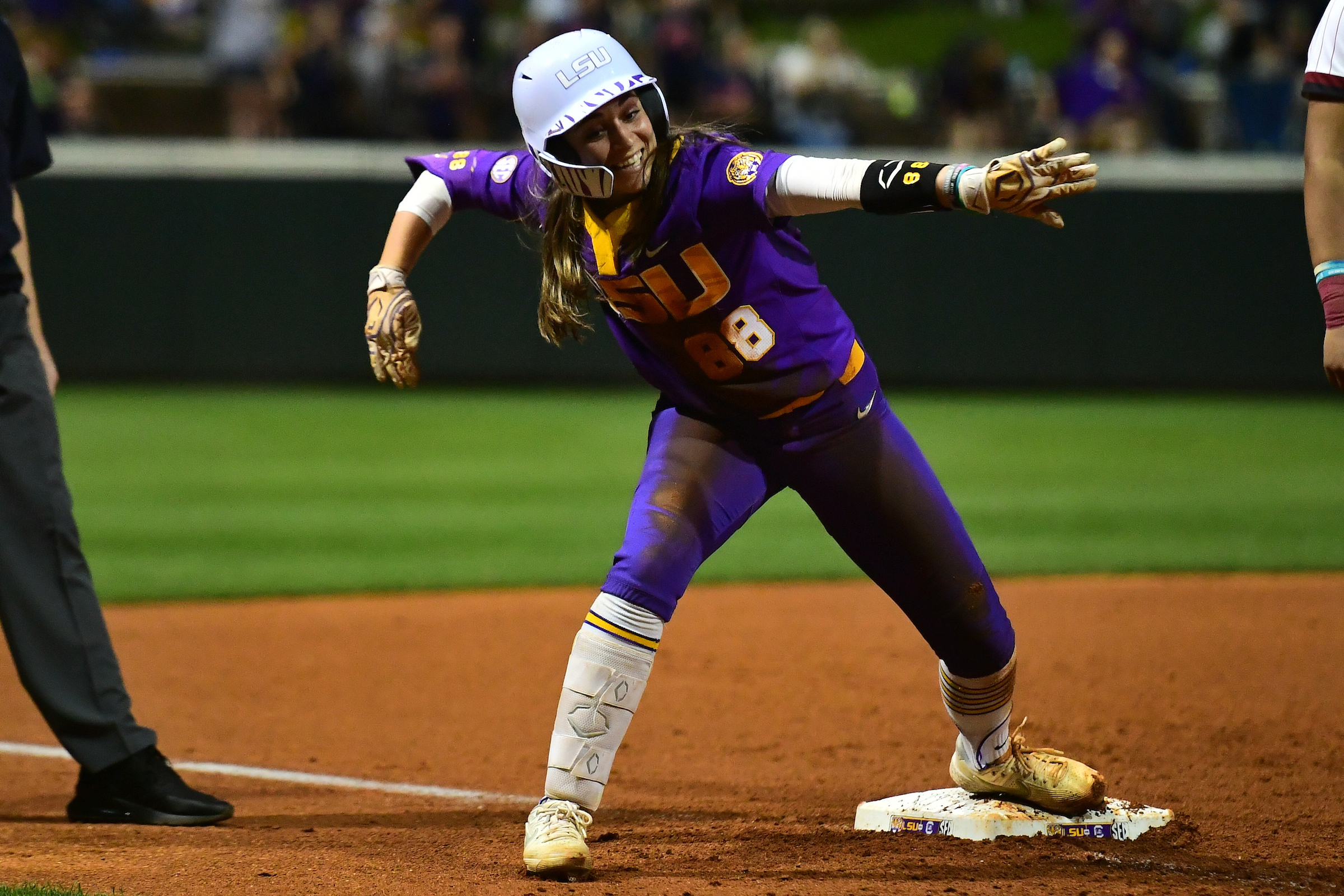 The No. 15 LSU softball team is about to get away for the weekend, really see the country with the intent of improving their team.
The Tigers (15-1) will take part in the Judi Garman Classic this Friday through Sunday at Anderson Family Field in Fullerton, California.
LSU begins play with a doubleheader Friday, facing Michigan (7-8) at 11:30 a.m. and Loyola Marymount (7-10) at 5 p.m. The Tigers will turn around Saturday and play another doubleheader with Minnesota (8-6) at 2:30 and San Jose State (6-8) at 5 p.m.
They conclude the tournament at 11 a.m. Sunday against Cal Poly (6-4). All times are central.
LSU boasts a .341 batting average and the third-best ERA (1.51) and fielding percentage (.979) in the Southeastern Conference.
California native Ciara Briggs is the team leader with a .451 batting average. She leads the SEC in runs scored with 21 and had a team-high five stolen bases. Shortstop Taylor Pleasants is No. 2 nationally with 27 RBIs and is batting .404 with seven homers. Third baseman Danieca Coffey is next at .434 and had a .500 on-base percentage and first baseman/designated player Georgia Clark (.425) four homers.
Graduate pitcher Ali Kilponen (4-0, 1.98 ERA, 35 Ks, 2 shutouts, 2 saves) leads the Tigers in the circle along with freshman Sydney Berzon (5-0, 0.45 ERA, 26 Ks, 3 saves).