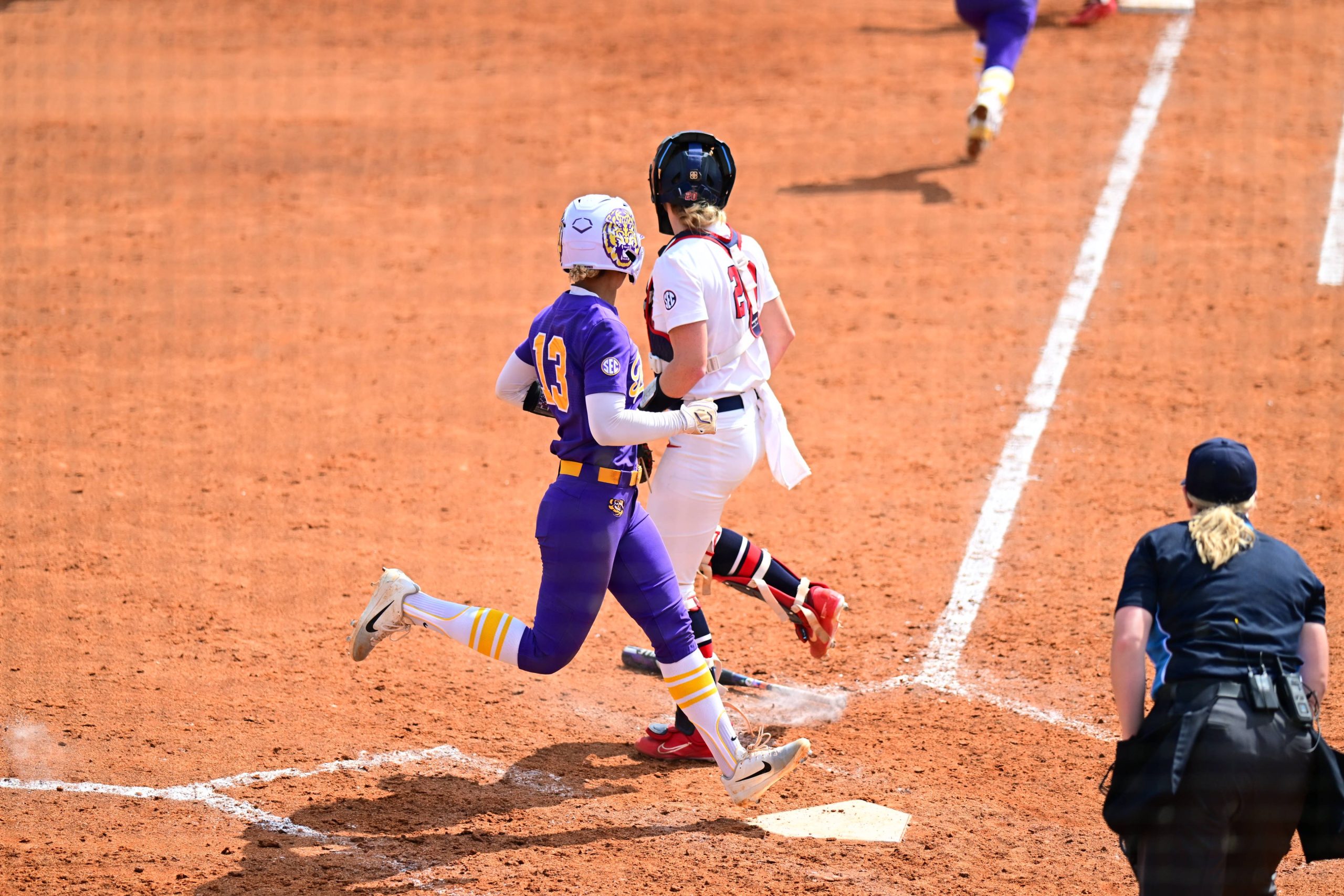 The No. 15 LSU softball team arrived at the start of Southeastern Conference play without its star player Taylor Pleasants and haven't been the same since.
The Tigers dropped their fourth straight SEC game Friday with a 5-1 loss at Ole Miss in the first of a three-game weekend series.
The two teams meet in Saturday's second game at 6 p.m. which will be televised by the SEC Network. It will also be carried locally by 107.3-FM.
LSU (24-6, 2-5) finished with eight hits, led by Raeleen Gutierrez's 2-for-3 effort, and played without Pleasants for the fifth straight game (counting Tuesday's non-conference win over McNeese State) because of an injury.
Staff ace Ali Kilponen (8-3) dropped her third straight decision, allowing nine hits, five runs (three earned) with three walks and three strikeouts.
Ole Miss (19-12, 1-3) snapped a scoreless game with three runs on three hits in the bottom of the third inning.
The Rebels loaded the bases on a pair of singles and an error when Jalia Lassiter doubled home two runs to right-center and Keila Kamoke added an unearned run on a fielder's choice.
LSU threatened with two runners on in the first, but Georgia Clark grounded out to first base to end the inning. Karli Petty had a lead-off double in the second, but McKaela Walker ended the inning by hitting into a double play.
The Tigers had two runners on in the fourth when Gutierrez singled and McKenzie Redoutey walked with two outs but catcher Maci Bergeron, after fouling off five pitches, struck out swinging.
LSU finally broke through against Ole Miss' starting pitcher Catelyn Riley with a run in the fifth on Ali Newland's RBI-ground out that scored pinch-hitter Savannah Stewart. The Rebels replaced Riley with reliever Makenna Kliethermes who got Clark to ground out to end the inning.
Ole Miss made it 5-1 with a pair of runs in the bottom half of the inning, getting a run when Sikes doubled and LSU's second error led to another run.