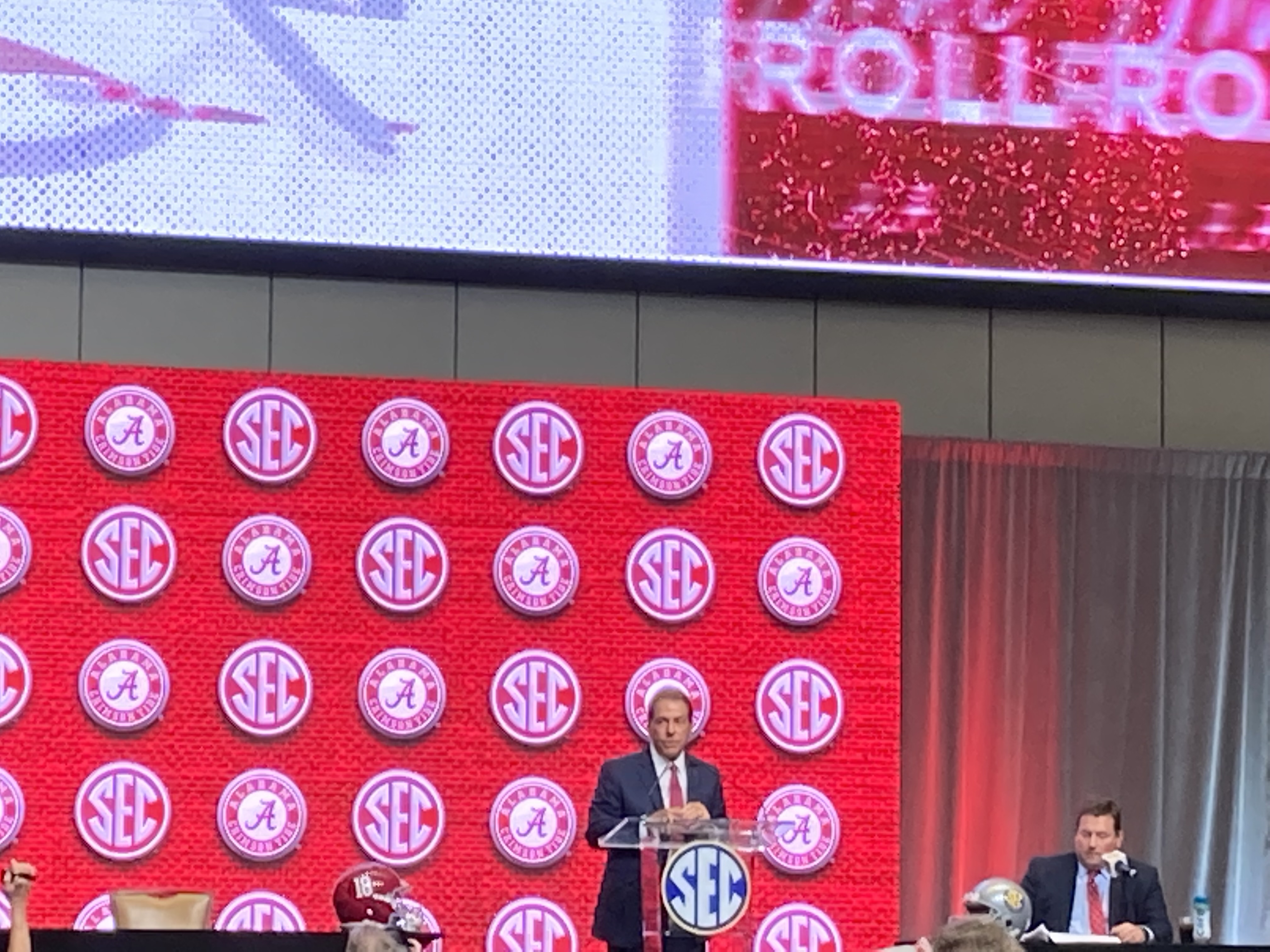 ATLANTA – Nick Saban was sounding an awful lot like LSU coach Brian Kelly on Tuesday.
The Alabama coach faced the press at SEC Media Days on Tuesday morning, much like Kelly did when the four-day event opened Monday at the College Football Hall of Fame here.
"Defensively I think we've got seven starters back," Saban, who coached LSU from 2000-04 said during his opening remarks.
"Again, the biggest challenge is how do we replace the corners that we lost, because corner is probably the one position that puts the greatest restriction on what you can do on defense."
Kelly has been harping on the need to solidify LSU's cornerbacks group since before spring practice started earlier this year, and he addressed the depth void the Tigers have there by acquiring both former Louisiana Ragin' Cajuns corner Mekhi Garner and former Ohio State corner Sevyn Banks from the NCAA transfer portal.
Saban also addressed on Tuesday the issue of having to protect a Heisman Trophy-winning quarterback in Bryce Young, the Crimson Tide's returning starter.
"We've got some significant challenges in replacing some offensive line people," Saban said.
"Bryce Young is a great player, a great leader, a great quarterback obviously. But quarterback is also a position that may be one of the most difficult positions in all of sports to play if you're not surrounded by good people.
"So," he added, "the challenge for us is to make sure we do an outstanding job of developing the players around him so that we can continue to be a very productive offensive team."
When asked Monday which of his position groups "needs the fastest acceleration between now and the start of the season," Kelly quickly responded with a reference the Tigers need to rebuild, saying, "If I had to point to one, I'd point it to the offensive line."
Alabama visits LSU on Nov. 5 at Tiger Stadium this season. The Crimson Tide, ranked No. 3 at the time, beat the Tigers 20-14 last Nov. 6 at Bryant-Denny Stadium in Tuscaloosa.