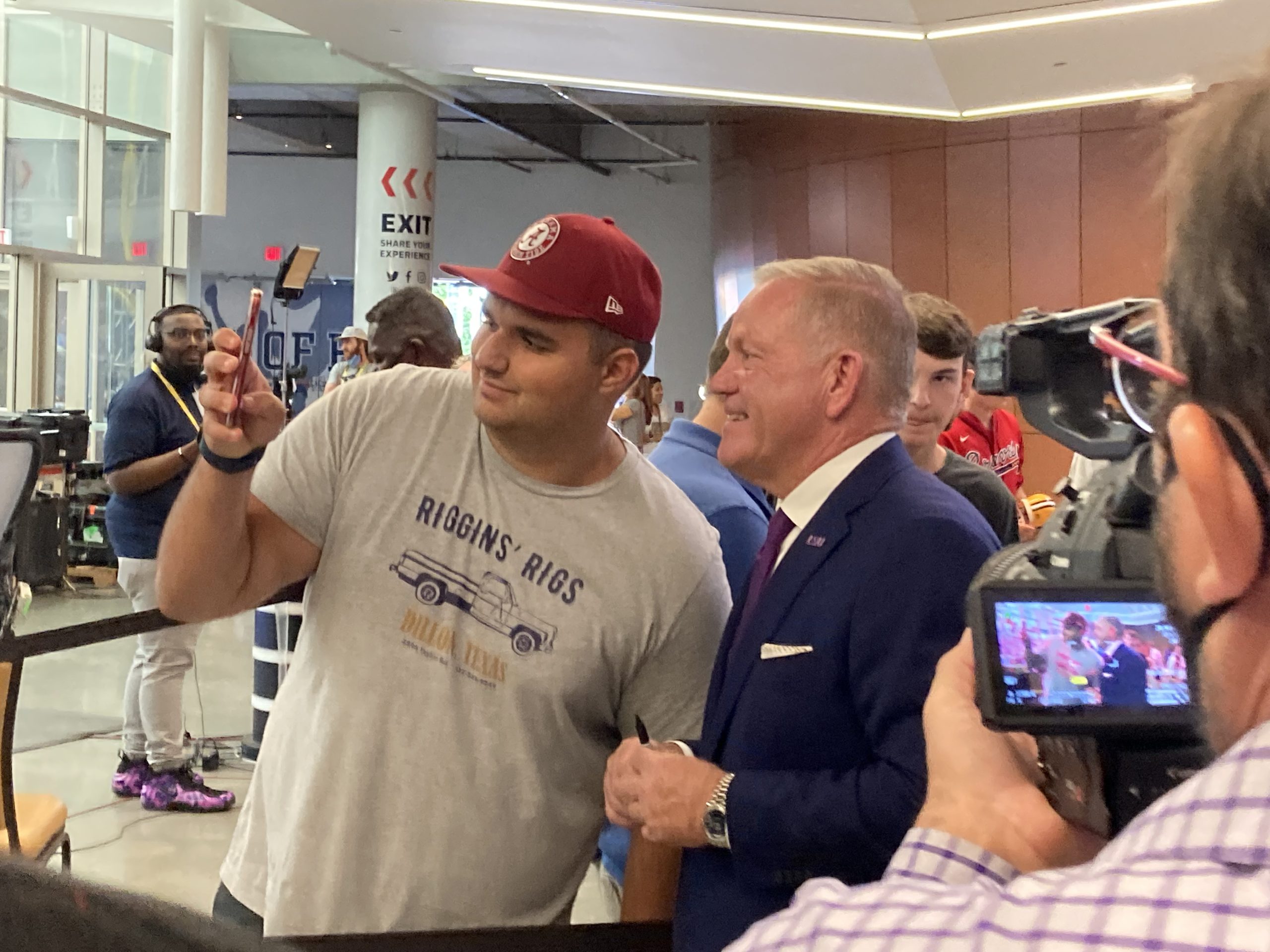 ATLANTA – When LSU football coach Brian Kelly made his first appearance at SEC Media Days here Monday, he did so after delivering quite a Fourth of July bang back in Baton Rouge.
Three recruits committed to the Tigers on Independence Day, part of a stretch in which LSU landed 10 non-binding pledges from Class of 2023 prospects during a 10-day span that began July 1.
The fireworks continued as LSU also landed two Class of 2024 recruits later in that same first-half-of-July period – linebacker Xavier Atkins of Louisiana's Jonesboro-Hodge High in Jonesboro and Joseph Stone, an 'athlete' from Grayson High in Loganville, Georgia.
It's no wonder that Kelly seems to feel he's spent more time dealing with recruiting matters this offseason than he has preparing his current team for the 2022 season, which opens for LSU with a Sept. 4 game against Florida State at the Superdome in New Orleans.
"If you look at my 'time spent,' " Kelly said, "I think most of my 'time spent' is spent recruiting other players – other than those that are on my current roster."
It's all part of the catch-up game for a coach heading his first season at LSU, and in the SEC footprint, after spending the past 12 at Notre Dame.
"This year there never has been a full disengagement," Kelly said of his offseason, "because there are so many moving parts relative to that first year."
Kelly was lauded Monday for the lengths he's gone to in order to sign recruits at LSU, starting with the completion of the Tigers' 2022 class.
It was an effort that included dancing with at least a couple recruits, evidenced by videos that went viral.
One of the recruits, Westgate High tight end Danny Lewis, wound up signing instead with Alabama last February. The other, quarterback Walker Howard, signed with LSU, honoring a commitment he first made when Ed Orgeron was coaching the Tigers and Kelly was still coaching the Fighting Irish.
"I got to take dancing lessons (Sunday)," SEC commissioner Greg Sankey said in introducing Kelly to the media.
"Our daughter is getting married. My dancing lessons are not on video. Brian, though, has had his dancing ability on video. When he was asked about it, he said, 'When a five-star quarterback asks you to dance, you dance.' "
Kelly, though, turned to others and praised them for LSU's recruiting success of late, a surge this month that pushed the count of current Tiger Class of 2023 commits to sixteen.
He said he credited "really our entire staff – coaches, recruiting staff – (and) really the entire university."
"President (William F.) Tate has been involved. (Athletic director) Scott Woodward," Kelly said. "Our academic people have been amazing.
"There are so many pieces, and a lot of this is the work that was done primarily in April, May and, in particular, June."
The Tigers hosted about 26 or 27 recruits making official visits, according to Kelly.
But the NCAA limits how many official visits – ones in which a recruit's expenses are paid – a program can schedule.
"So now you're starting to see what we felt needed to be a high success ratio based upon the number of visits that you actually get now," Kelly said. "With unlimited … initials, you have to be very careful now with your official visits because your success ratio has to be much higher because of that."
Some have gotten away, either by their own choice or perhaps LSU's.
Many High linebacker Tackett Curtis, one of the Louisiana's top 10 recruits according to 247Sports Composite, committed to USC on Monday. Zachary High quarterback Eli Holstein committed to Alabama in late May. Ponchatoula's Jacoby Matthews, the No. 2 safety in the country, signed last February with Texas A&M, as did Istrouma's Le'Veon Moss, the nation's No. 5 running back according to 247Sports Composite.
Kelly's most-recent known commit is Paul Mubenga, a Class of 2023 offensive lineman from Buford High in Georgia who announced his pledge last Thursday. He's the No. 73 offensive tackle nationally, according to 247Sports Composite.
His most-recent Louisiana commit is Liberty High running back Kaleb Jackson, who announced his pledge on July 12. He's the No. 5 running back in the country, according to 247Sports Composite.
Jackson brought the count of Louisiana commits in the class so far to three, along with Archbishop Rummel cornerback Ashton Stamps and Union Parish running back Trey Holly.
The other 13 are from nine different states, including two from Texas and four from Georgia. The rest include one each from California, Florida, Indiana, Maryland, Minnesota, Missouri and Nevada.
Kelly was asked in Atlanta about how he balances recruiting nationally, something he did extensively at Notre Dame, with trying to lock down the state of Louisiana.
He said it starts with making sure you evaluate the entire state of Louisiana first.
"I think that means make sure you extend yourself," he said.
"It's not just New Orleans and the greater Baton Rouge area. You have to get up north, all the way up through Shreveport, up to Monroe, all into the state of Louisiana.
"Now, that doesn't mean you just take a kid from Louisiana because he's from Louisiana. If he's not rated as high, can you go out of state? Sure. But you better know the players in the state of Louisiana. That means the entire state.
"I think that's maybe where if I've gotten any feedback," Kelly added, "(it's) that maybe we needed to extend our recruiting efforts a little bit further north. I think we've done that."