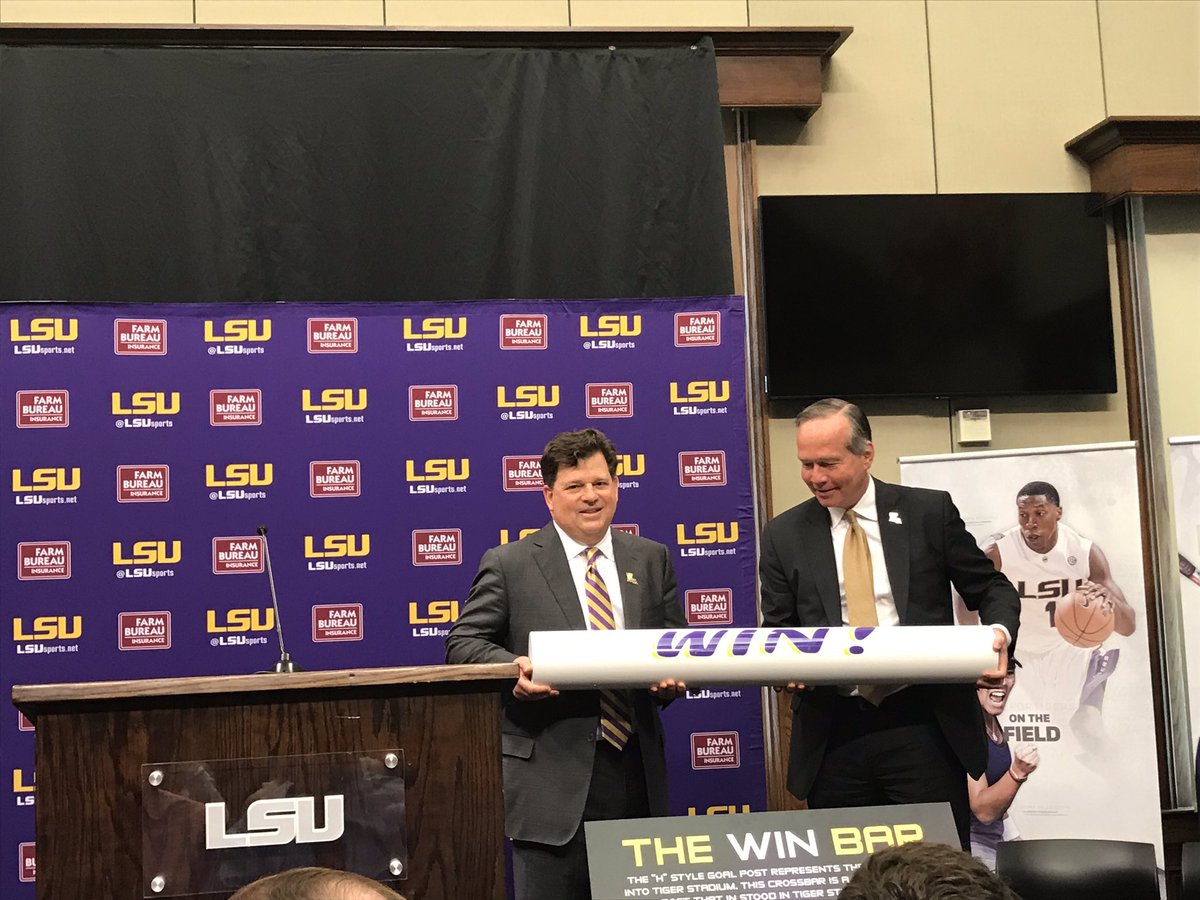 One of the pressing questions people expected new LSU athletics director Scott Woodward to address in his introductory press conference in the LSU Journalism Building on Tuesday surrounded his thoughts on the state of the basketball program.
LSU basketball became the subject of national scrutiny and controversy early in March after a Yahoo Sports reported released a transcript of a phone conversation between head coach Will Wade and convicted college hoops middleman Christian Dawkins in which he seemingly discussed a "strong-ass offer" to a third-party related to the recruitment of LSU freshman Javonte Smart.
The report led to a more-than-five-week suspension until Wade spoke to LSU's previous athletics director Joe Alleva, university officials and NCAA representatives on Friday, April 12. That meeting led to Wade's reinstatement on Sunday, April 14, three days before Alleva stepped down that Wednesday and LSU announced Woodward as his replacement the following morning.
As for Woodward's thoughts on the situation, he said he still needs to learn more about the situation before making a decision on how to progress forward.
"It's like anything else," Woodward said. "I know probably less than you do on this. I need to be briefed and I need to find out what's going on. But coach Wade is LSU's coach, and until then he's going to have my 100 percent support."
Woodward said he and Wade had yet to meet one-on-one, just in group meetings and in social settings.
Wade caught another break on Friday, April 19, when federal judge
Edgardo Ramos ruled that Wade and Arizona head coach Sean Miller would not have to testify in the now-ongoing federal trial involving Dawkins.
Still, with more federal trials potentially looming and the NCAA waiting for the FBI to finish its investigations before launching its own, this saga is still likely far from over for Wade, LSU basketball and college basketball as a whole, and Woodward will likely need to address it at some point.
Photo Credit: James Moran