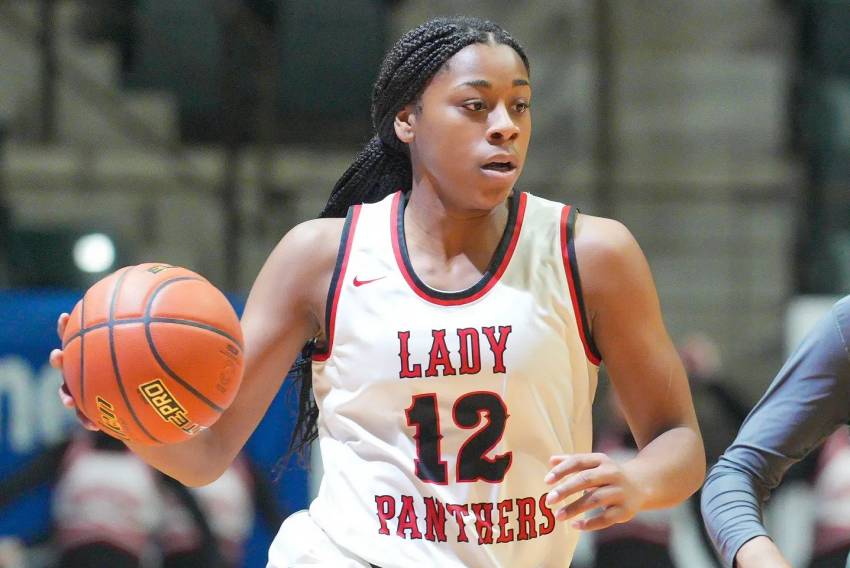 It's been two decades since the LSU women's basketball program last signed the nation's top-ranked player.
The signing of local standout Seimone Augustus worked out well for a program which launched itself skyward with the start of five consecutive trips to the Women's Final Four. The former Capitol High standout from Baton Rouge also cemented her legacy as the school's top player with an array of national Player of Year honors and was the top pick in the 2006 WNBA Draft.
Fast-forward to Friday and the nation's No. 1 player Mikaylah Williams of Bossier City's Parkway High – a player in some circles compared to Augustus – will try and follow in the footsteps of LSU's former All-American when the 6-foot-1 five-star prospect committed to LSU's second year head coach Kim Mulkey. She's rated the country's top player by both ESPN's Hoopgurlz.com and ProspectNation.com.
Williams released her announcement on a 90-second video on her Twitter account that closes with her unzipping a jacket to reveal a purple LSU t-shirt.
"In order to take my game to the next level and continue to learn and grow as a young woman," she said, "there's only one place that I want it to be …. home."
Williams, who has scored 1,666 points in her career, chose LSU over a group of finalists that included Baylor, Duke, Ole Miss and Texas A&M. She's the second member of LSU's Class of 2023, joining the nation's No. 46 player, forward Janae Kent of Oak Forest, Illinois.
The NCAA's early signing period begins Nov. 9.
Williams, the state's two-time Gatorade Player of the Year, decided to make her college decision ahead of the U.S. national U17 women's team to play in the FIBA 2022 World Cup in Debrecen, Hungary (July 9-17). She's already won a gold medal for the U.S. during last summer's 3-on-3 World Cup in Hungary, a tournament in which she earned MVP honors.
Williams, a 4.0 student, averaged 22.8 points, 8.4 rebounds, 3.7 assists and 2.2 steals last season, led Parkway (32-2) to the Class 5A final against Ponchatoula, which won 80-79 in double overtime. She was voted the LSWA's Class 5A Player of the Year, was named the winner of the state's Miss Basketball honor and was also a finalist for the Naismith Player of the Year by the Atlanta Tipoff Club.
Mulkey is looking to build on her first recruiting class at LSU which was ranked No. 17 by ESPN.com That class featured a pair of Top 60 players in point guard Flau'jae Johnson of Marietta, Georgia (No. 26) and forward Sa'Myah Smith of DeSoto, Texas, coupled with the top-ranked junior college prospect in Last-Tear Poa of Northwest Florida.
She augmented her first class through the NCAA's transfer portal with the signing of forward Angel Reese (Maryland), guard Kateri Poole (Ohio State), guard Jasmine Carson (West Virginia) and forward LaDazhia Williams (Missouri).