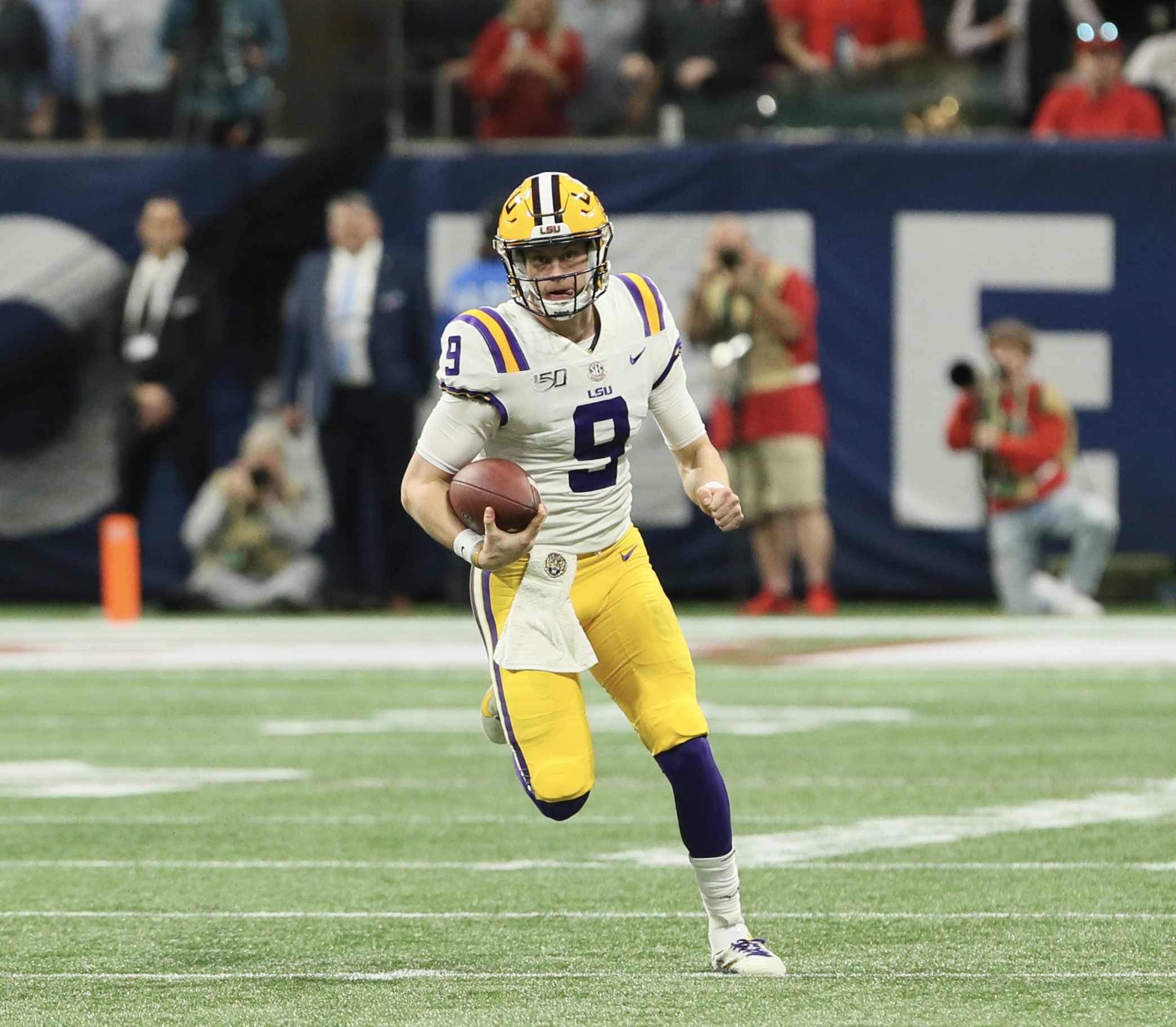 ATLANTA, Ga. — The College Football Playoff selection committee has a decision to make.
The No. 2 LSU football team (13-0) officially punched its ticket to the College football playoff and made its case for the three-game tournament's top seed Saturday evening as th Tigers bludgeoned No. 4 Georgia (11-2) 37-10 with complete performances on both sides of the ball.
LSU quarterback Joe Burrow all but sealed his Heisman-winning status, completing 28 of 38 passes for 349 yards and four touchdowns. He even completed a pass to himself for a first down in the Tigers' opening drive of the game.
He also tallied 61 rushing yards on 8 carries, excluding 3 sacks for 20 yards.
Burrow led the Tigers' down into the end zone on two of their first three drives. Ja'Marr Chase caught the first pass from 23 yards out and Burrow connected with a wide-open Terrace Marshall on a play-action pass that worked to perfection to give LSU a 14-0 lead late in the first quarter.
After a slow second quarter in which each time kicked a field goal, LSU finally exploded in the second half with two touchdowns in the final 2:18 of the third quarter thanks in large part to Derek Stingley's second interception of the game, giving LSU a 13-yard field to work with.
Mercedes-Benz stadium began to quickly empty after the interception as the final conclusion become inevitably evident. LSU took a 34-3 lead into the fourth quarter, prompting event organizers to cart out the Georgia-themed SEC Championship merch with an entire quarter left to play.
LSU's defense limited quarterback Jake Fromm to less than 50 percent passing (20 of 42) with two picks by Stingley. The Bulldogs also only tallied 61 yards of rushing offense and fewer than 300 yards of total offense.
Much like last week against Texas A&M, the Bulldogs only got into the end zone after the game had virtually been decided.
The win finalized and in some ways encapsulated what has so far been a perfect season for a Tigers squad that told everybody they'd be here prior to the season, even if everybody didn't listen at the time.
They will now wait for tomorrow's CFP selection show to find out who, when and where they will be playing on Dec. 28 for a spot in the national championship game.