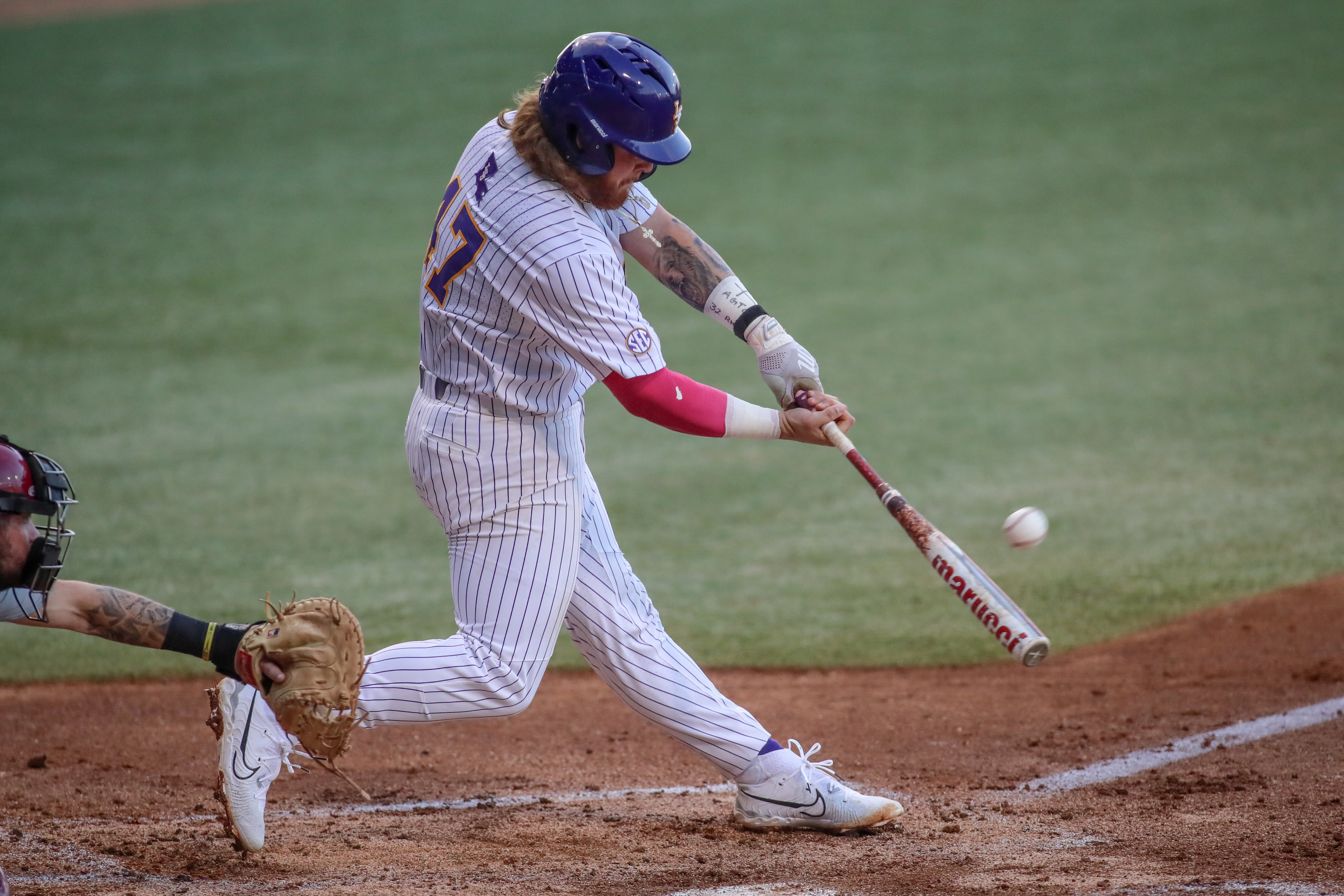 LSU sophomore third baseman Tommy White on Monday was named SEC Player of the Week by the league office.
White led LSU to three wins in four games last week, including an SEC series victory over NCAA RPI No. 1 Kentucky. He batted .389 (7-for-18) in four games with four doubles, one homer, 11 RBI, four runs and a .429 on-base percentage.
White hit .385 (5-for-13) in the Kentucky series with three doubles, one homer, eight RBI and four runs scored. He provided the game-winning RBI in all three of LSU's wins last week – he delivered a sacrifice fly in the fifth inning at Tulane on Tuesday to break a 3-3 tie, and LSU went on to an 11-5 win.
White's two-run double in the bottom of the first inning on Thursday versus Kentucky gave LSU a lead it never relinquished in a 16-6 victory. He was hit by a pitch with the bases loaded in the bottom of the eighth inning on Saturday, breaking a 6-6 tie and lifting the Tigers to a 7-6 win.
White is hitting .366 on the year with 14 doubles and 12 homers, and he leads the nation in RBI with 62 going into Tuesday's home with UL-Lafayette at 6:30 p.m.