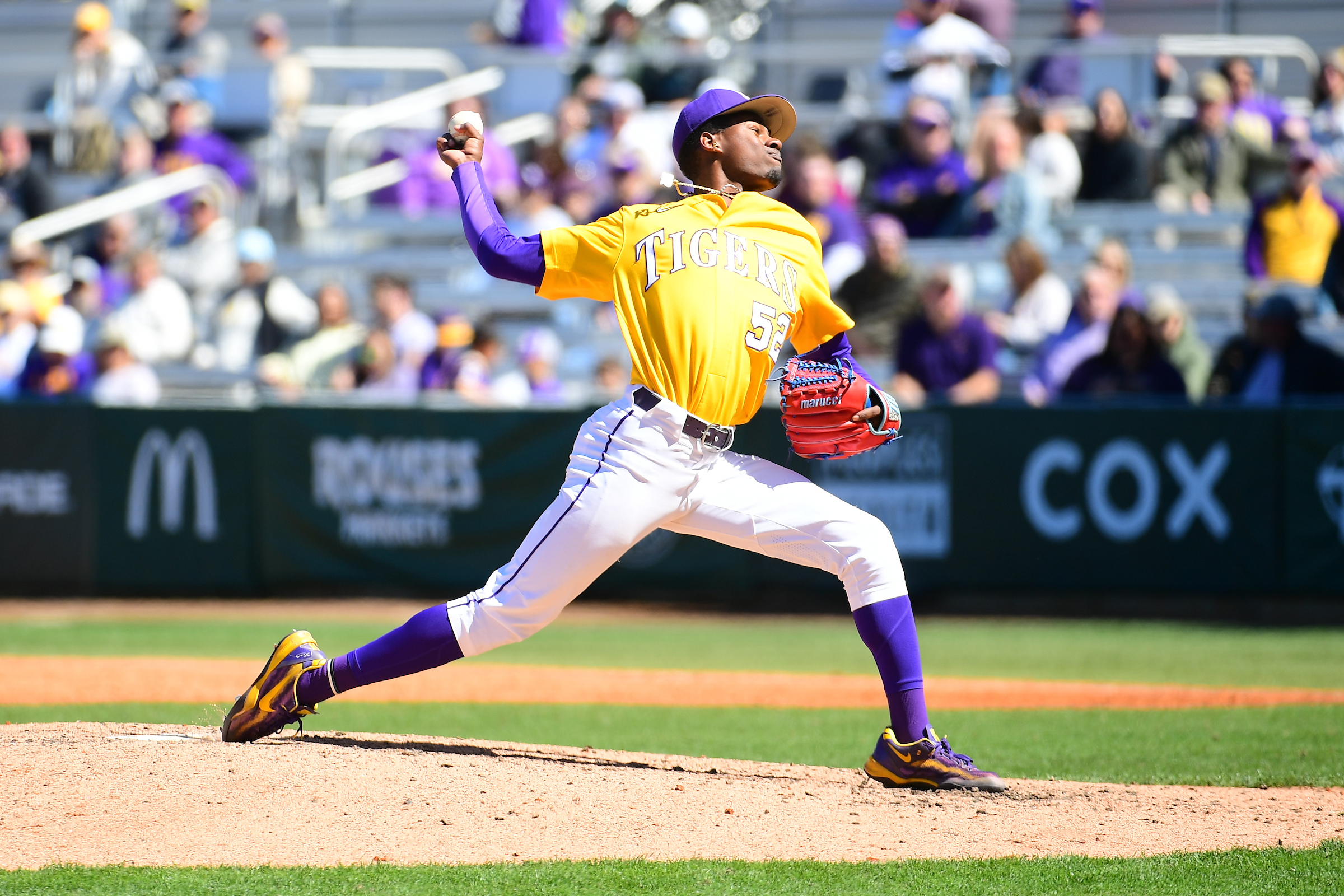 HOOVER, Ala. – Due to inclement weather affecting the SEC Baseball Tournament schedule, LSU's first game in in the tournament is now scheduled to be played at approximately 4:30 p.m. Thursday.
The fourth-seeded Tigers are scheduled to face Kentucky, a 3-1 winner over Auburn.
The LSU game is scheduled to be the second game of the day on Thursday; the first game Thursday is scheduled to be Vanderbilt-Tennessee at 9:30 a.m. CT
The LSU game will be broadcast on 98.1-FM and televised on the SEC Network.