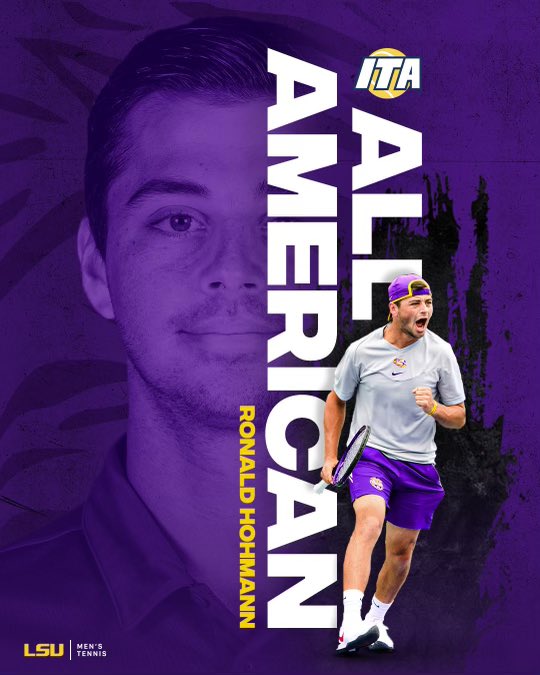 CHAMPAIGN, Ilinois — LSU sophomore Ronald Hohmann dropped a 4-6, 3-6 decision to Sam Riffice of Florida on Wednesday in the Round of 16 of the NCAA Championship singles bracket at the University of Illinois' Khan Outdoor Tennis Complex.
By virtue of advancing to NCAA quarterfinals Hohmann, who is ranked No. 29, earned ITA All-American status.
Hohmann (14-12) marks LSU's first All-American since 2016 when Boris Arias and Jordan Daigle achieved that status. Hohmann is the Tiger to win the honor in single Neal Skupski did it in 2012.
No. 28 Riffice overcame an early 1-0 deficit by winning three straight games for a 3-1 lead. The two players traded games when Hohmann got within a game at 4-3 and 5-4 in the back and forth first set that Riffice won.
Hohmann rallied from a one game deficit and took a 3-1 lead when Riffice came back and rattled off five straight games and won the match.