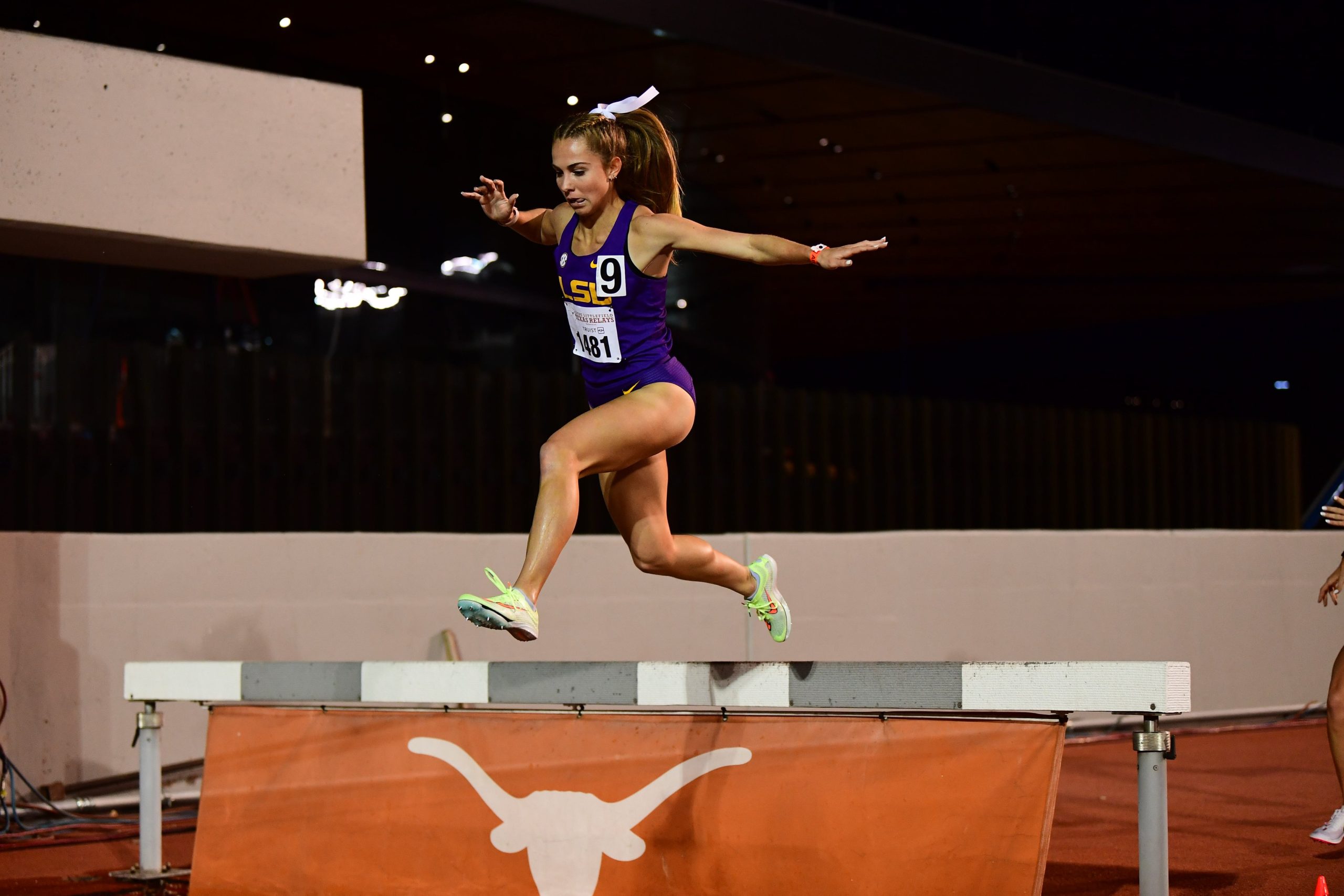 Austin, Texas – Jake Norris and freshman Addison Stevenson produced a pair of third-place finishes Thursday to lead LSU's competitors on the first of the Texas Relays at Mike A. Myers Stadium on Thursday.
Norris took third in the men's hammer throw with a first-round effort of 223 feet, 2 inches (68.03 meters) in his second event of the outdoor season. He was the second highest finisher among college competitors in the event.
Stevenson led a trio of LSU runners in the 3,000-meter steeplechase with career-best time of 10:27.92 to move up into the No. 4 spot on the all-time school. The time also is the fastest by a freshman this season in the NCAA. Sara Funderburk (10:29.07) took fourth just behind Stevenson, while Alicia Stamey finished in eighth with a time of 10:40.52.
Stevenson, only a freshman, now owns three all-time LSU top 10 marks after tonight's performance.
Distance runner Doria Martingayle put a quality cap on the night as she clocked a career best time in the 5,000-meter run. Martingayle, a graduate competitor, placed 14th in the event with a personal best readout of 17:14.42 to become the seventh fastest runner in LSU history in the discipline.
Adam Wise notched a personal best time of 3:52.61 in the 1,500-meter run to place eighth in the event. Will Dart placed 13th in the men's 3,000 meter steeple with a time of 9:15.72. Garriel White just missed out on a spot in the finals of the 400 meter hurdles on Friday evening after clocking a time of 59.27 in a field of 27 athletes to place 10th.
Up Next
The Texas Relays resume on Friday morning. There will be a Friday morning session and a Friday evening session. Links to those streams can be viewed below and will air on the Longhorn Network.