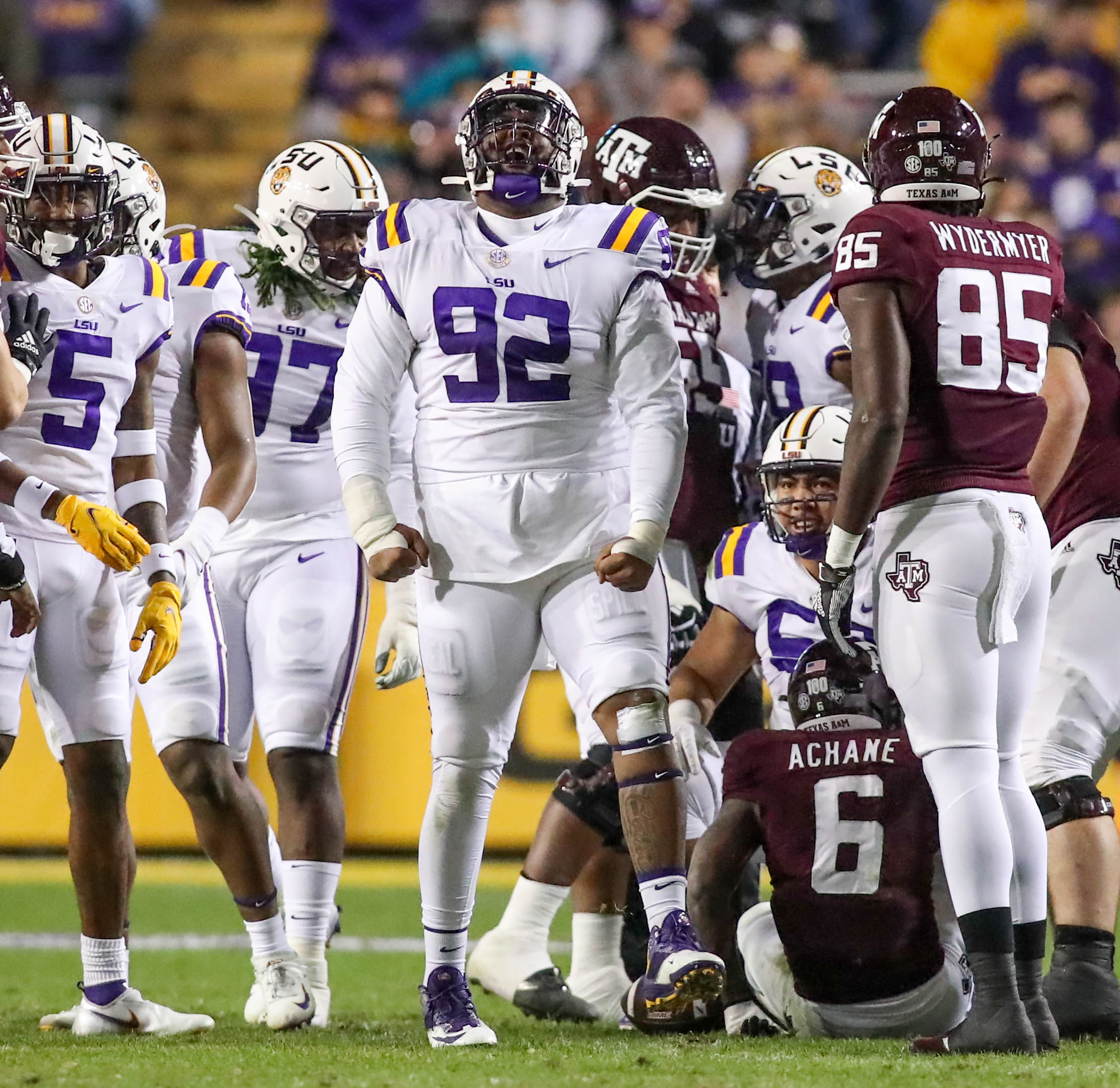 LSU's efforts for the TaxAct Texas Bowl will continue without one of the defense's most experienced players.
Defensive tackle Neil Farrell Jr., a fifth-year senior, announced on his Twitter account Monday that he was opting out of the Tigers' postseason game on Jan. 4 against Kansas State.
"I appreciate all the love and support," he wrote. "I will not be playing in the bowl game. I've decided it's best that I start my pre-draft process. Much love to this University and relationships built. Forever, LSU."
The 6-foot-4, 325-pound Farrell, a native of Mobile, Ala. who graduated in August, is the first player to indicate that he would not play in the game which LSU (6-6) began practicing for last week.
Farrell was tops among the team's defensive line this season with 45 tackles in 12 games – a total that ranked him sixth overall. He also had a career-high 9.5 tackles for loss.
He enjoyed his best season during LSU's run to the 2019 national championship with 46 total tackles with seven tackles for loss and three sacks.
Farrell, who played in 52 career games, finished with 144 tackles, 23 tackles for loss, 7.5 sacks and five pass deflections.