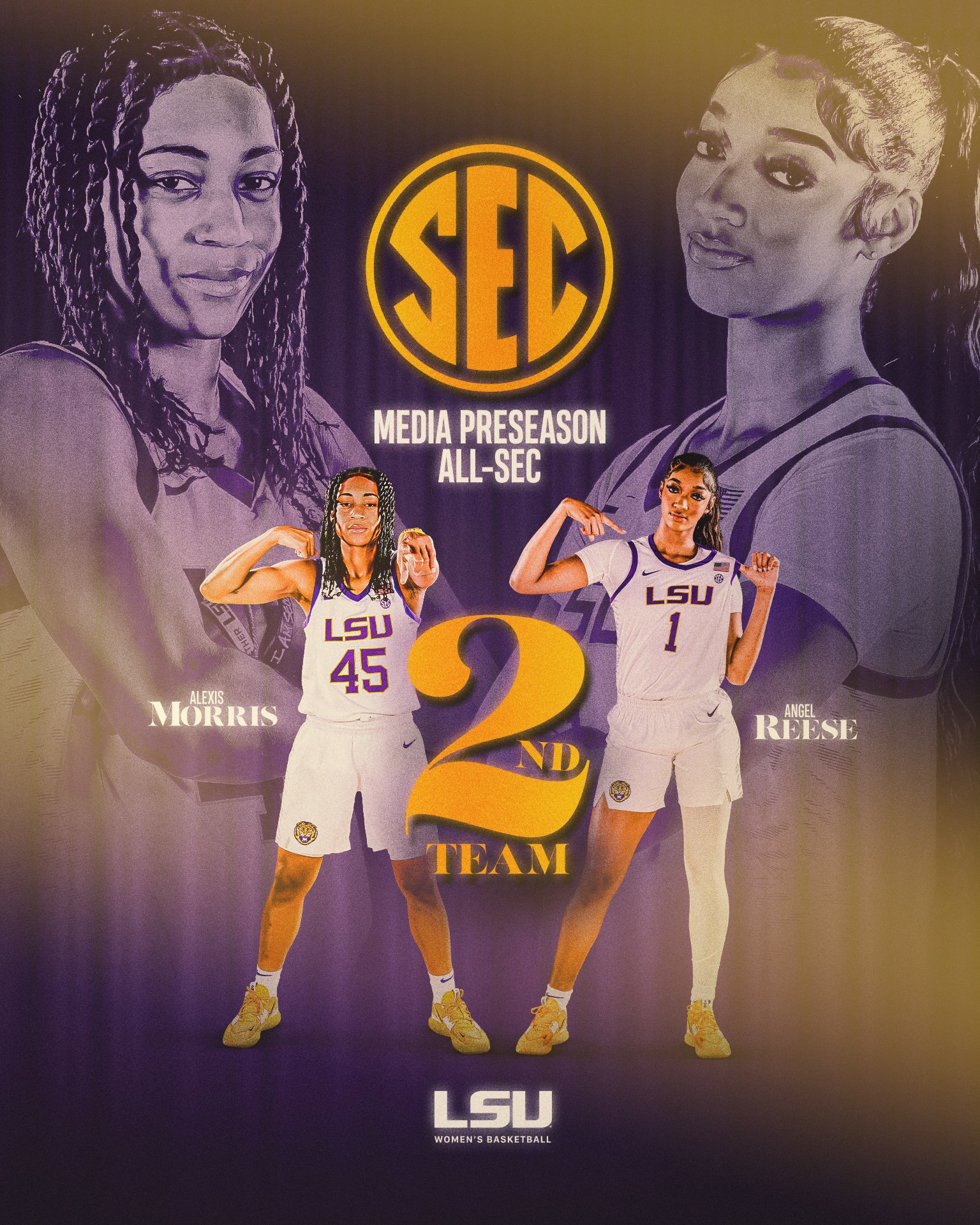 LSU's Alexis Morris and Angel Reese were selected to the preseason All-SEC second team Tuesday morning by the league's media. The Tigers were also chosen to finish third in the SEC race behind defending national champion South Carolina and Tennessee
Morris is back for her second and season and is the team's leading returning scorer at 15 points per game. She played a big part in last year's team that went 26-6 and advanced to the second round of the NCAA Tournament, earning second team All-SEC postseason honors last season.
Reese is one of nine newcomers to the team and is considered one of the most dynamic players in the country after playing two seasons at Maryland. She was ranked by ESPN as the No. 1 impact transfer after averaging a double-double (17.8 points and 10.6 rebounds). She earned multiple All-America honors and led the Terrapins to a Sweet 16 appearance.
Langston on November 3.
2022-23 SEC Preseason Media Poll
Order of Finish
South Carolina
2.Tennessee
LSU
Arkansas
Ole Miss
Florida
Kentucky
Mississippi State
Georgia
Alabama
Texas A&M
Missouri
Auburn
Vanderbilt
Preseason Player of the Year
Aliyah Boston, South Carolina
Preseason All-SEC First-Team
Aliyah Boston, South Carolina
Zia Cooke, South Carolina
Rickea Jackson, Tennessee
Jordan Horston, Tennessee
Tamari Key, Tennessee
Preseason All-SEC Second-Team
Brittany Davis, Alabama
Alexis Morris, LSU
Angel Reese, LSU
Jessika Carter, Mississippi State
Anastasia Hayes, Mississippi State
Hayley Frank, Missouri