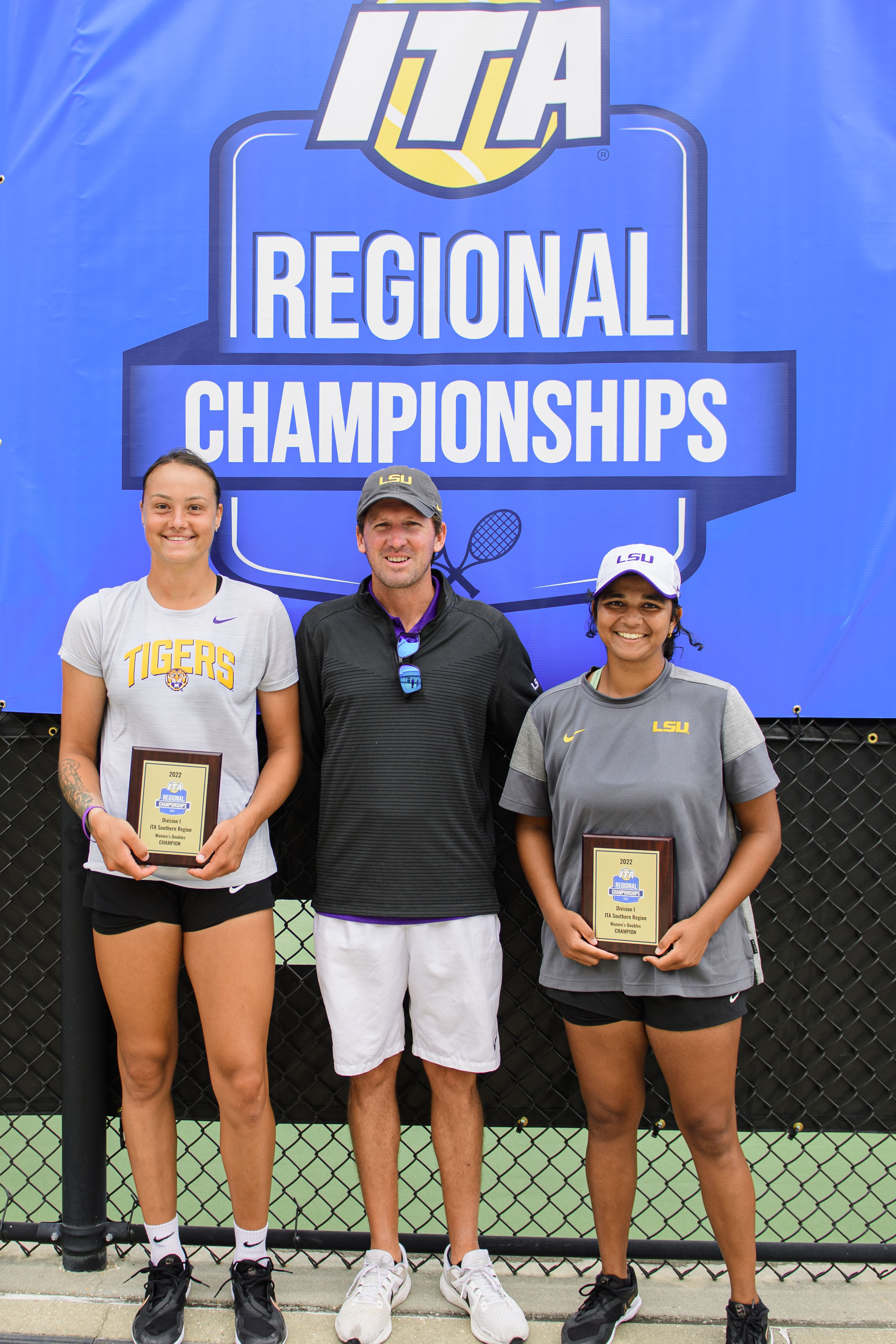 In an all-LSU final, the freshman pairing of Anastasiya Komar and Nikita Vishwase captured Monday's doubles title in the 2022 ITA Women's Southern Regional over teammates Mia Rabinowitz and Maggie Cubitt, who are both seniors, at the LSU Tennis Complex.
"We couldn't be prouder of our doubles play throughout the tournament," LSU women's tennis coach Taylor Fogleman said. "To have almost three semifinalists in a competitive region like ours is a massive accomplishment for the team. From our two finalists teams today to Safiya (Carrington) and Nina (Geissler), we played at a high level in doubles all tournament. Huge credit to Nas (Komar) and Nikita (Vishwase) for their doubles titles as well as Maggie (Cubitt) and Mia (Rabinowitz) for being finalist. Overall, we're just proud of everyone's play."
Rabinowitz and Cubitt jumped out to a 5-2 lead in the first set when rain moved the match indoors. That's when Komar and Vishwase rallied by winning the next five games and the first set. They opened with a 5-2 lead in the second set when Rabinowitz and Cubitt rallied to tie at 5-all before the freshman closed out the match.
region's doubles title.
Both doubles duos qualified for the ITA Fall National Championships set to start on Nov. 2 at the Barnes Tennis Center in San Diego, California, and will compete against other regional finalists and champions while there.