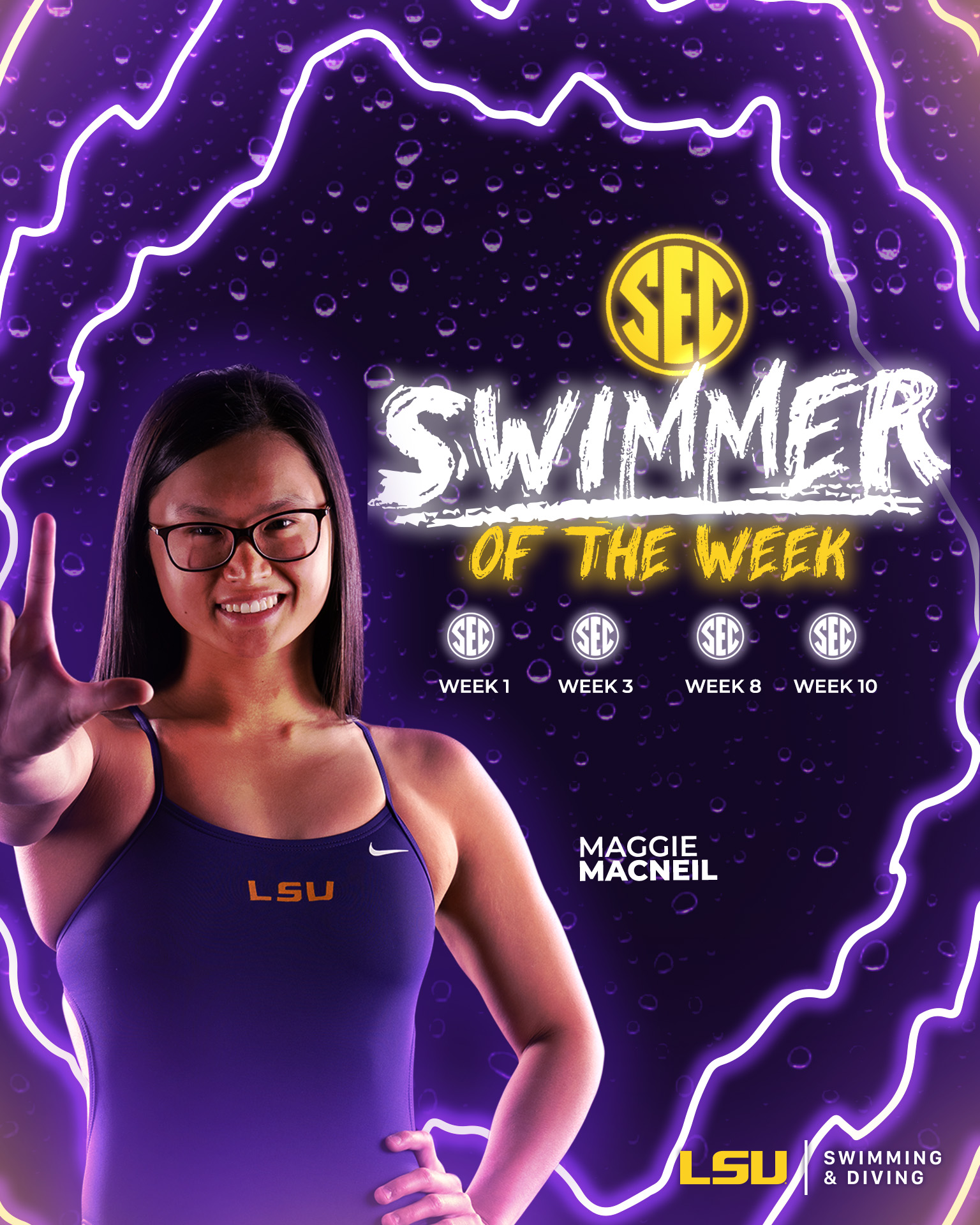 LSU swimmer Maggie MacNeil garnered her fourth SEC Female Swimmer of the Week honor Tuesday for her performance in the final home dual meet of the Tigers' schedule against Florida State, the league office announced.
MacNeil, who has broken four school records during her time in Baton Rouge, lowered the LSU Natatorium pool records in the 50-yard free and 100-yard fly. She finished in first place with respective times of 22.17 and 52.01.
Additionally, MacNeil was a part of two relay wins in the 200-yard medley and 400-yard free. She split 23.89 in the medley relay and the squad finished with a time of 3:19.55 in the free relay.
LSU returns to action Jan. 21, for the final dual meet of the season. The Tigers will travel to take on Texas A&M before returning to the Rec Center Natatorium for the 2023 SEC Championships.