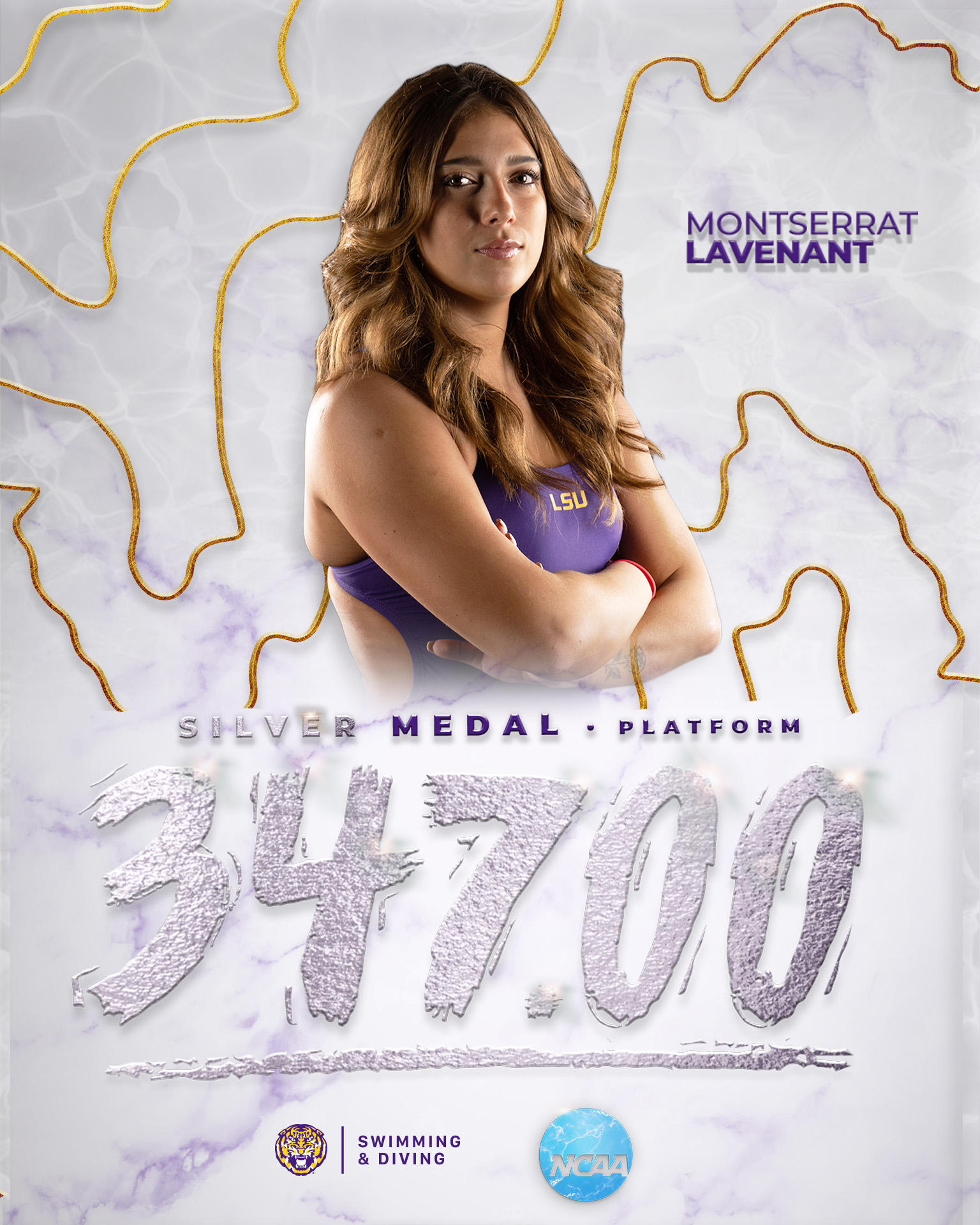 A strong finish from diver Montserrat Gutierrez Lavenant and swimmer Maggie MacNeil helped LSU's women to a 13th place finish in the NCAA Championships at the University of Tennessee's Allan Jones Aquatic Center.
With a combined four medals from Lavenant and MacNeil, the Tigers produced 112 points and their finish under second-year coach Rick Bishop was an improvement of 19 spots from the previous season and their best finish in 30 seasons.
Lavenant finished in second place, and the silver medal was the first for an LSU diver since Ashley Culpepper in 2001. Lavenant had a score of 347.00 and eclipsed her own school record set at the Auburn Diving Invitational earlier this season.
MacNeil, the 50-yard free national champion and silver medalist in the 100-yard butterfly finished her collegiate career out with the hat trick of medals. In the 100-yard free, she was third with a time of 46.58.
The LSU women also finished at No. 17 in the CSCAA dual meet polls.
The LSU men will send three participants to the NCAA championships next week with Brooks Curry, Adrian Abadia and Carson Paul heading to Minneapolis to begin competing on March 22.