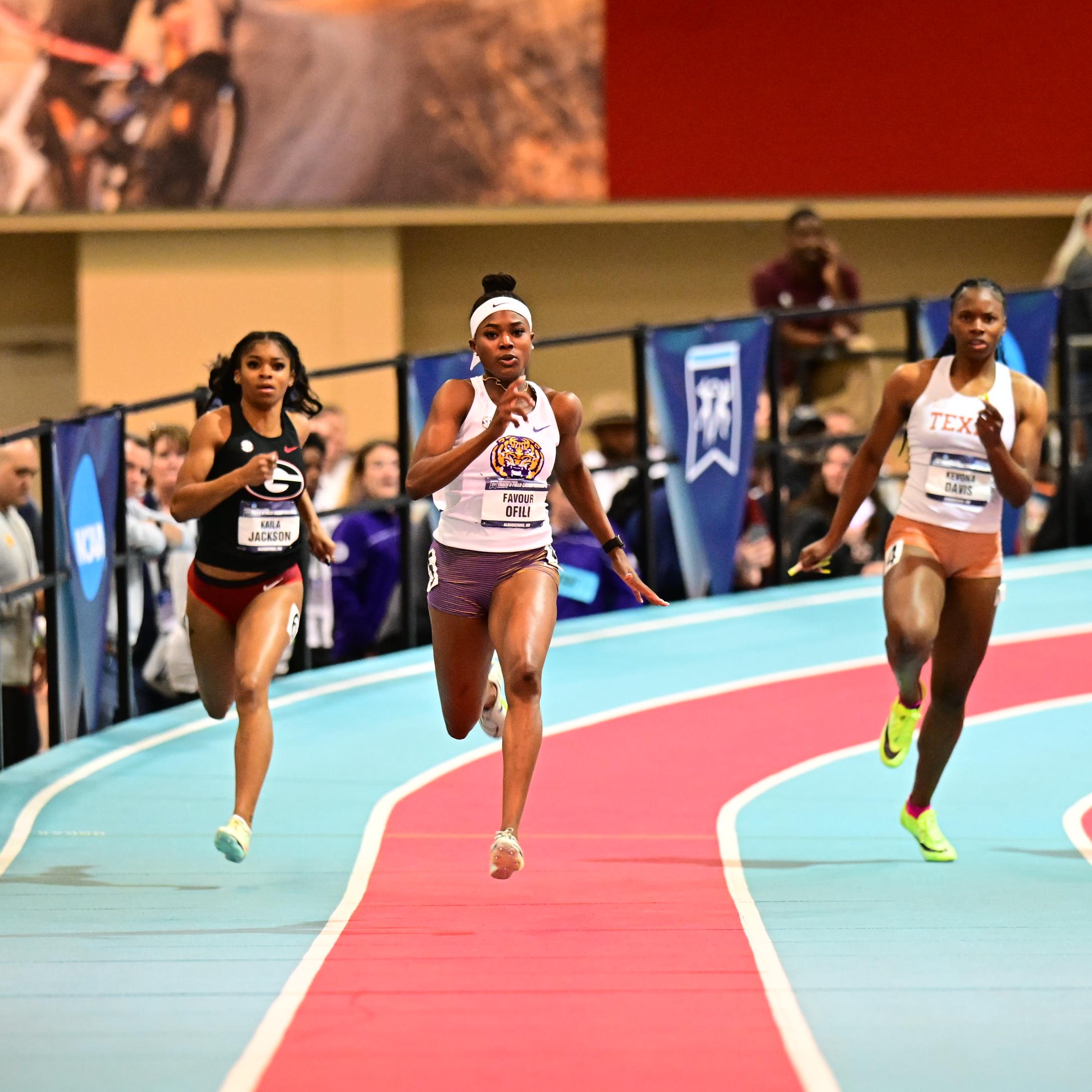 A day after setting a school record and running the world's fourth fastest time, LSU's Favour Ofili had to settle for second place in the 200 meters in the NCAA Indoor Championships on Saturday at the Albuquerque Convention Center in Albuquerque, New Mexico.
Ofili lost a duel to Texas' Julien Alfred in the final with Alfred, the previous world leader in the event, posting a winning time of 22.01 seconds to Ofili's 22.20 clocking.
With her runner-up finish, Ofili earned a first team All-America honor.
Ofili, who finished sixth in the 60 meters with a time of 7.17, compiled 11 points and LSU wound up with 22 overall for a tie for 11th place in the team standings. Arkansas won the meet with 64 followed by Texas (60), Florida (45), Stanford (33) and Georgia (31).
Ofili set a school and facility record, in addition to posting the world's top time, in winning Friday's preliminary in the 200 (22.11 seconds).
Michaela Rose recorded All-America honors with a third-place finish in the 800 meters (2:00.85 and Leah Phillips also claimed All-America honors for the second straight year with a fourth place in the 60-meter hurdles with a time of 7.95 which was a personal best.
Shot put standout John Meyer had the best showing for LSU's men with a seventh-place (66-6) to earn an All-American honor.
Arkansas swept the team honors with the men finishing with 63 points to claim the championship. They were followed by Georgia (40), Florida (34), Washington (31) and Texas Tech (29).