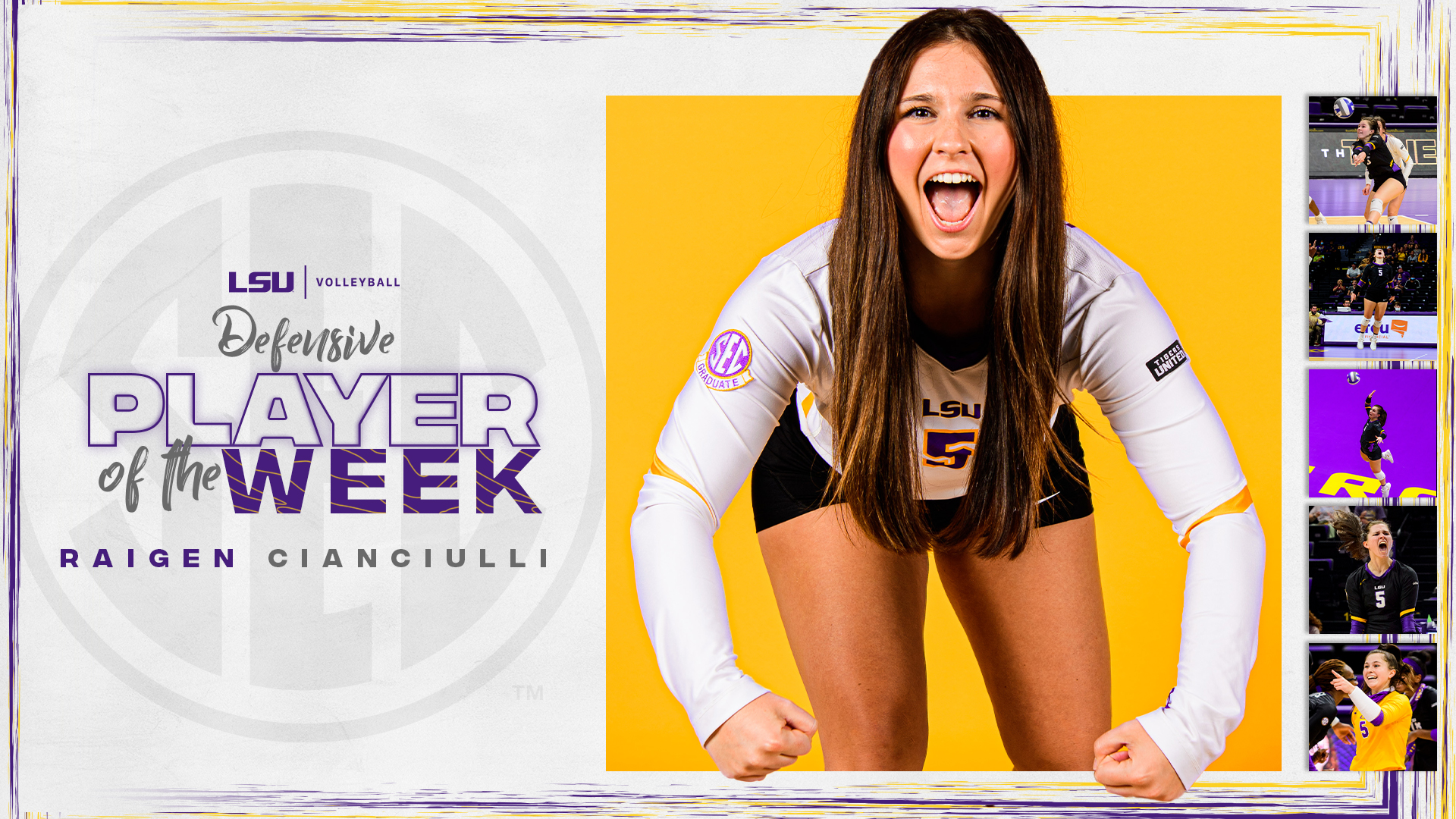 BIRMINGHAM, Ala. – LSU libero Raigen Cianciulli (Co-Defensive) and setter Ella Larkin (Freshman) were selected SEC Player of the Week announced by the league office Monday. It is both their second weekly accolade this season.
Cianciulli led the Tigers with 3.92 assists per set over 13 sets and was chosen the Co-Defensive Player of Week. In the second match of the week, Cianciulli became the SEC all-time leader in career digs and has increased her total to 2,161 after a match-high 15 digs in the win over No. 20 Tennessee. Cianciulli ranks No. 6 among active career leaders in digs and has 399 total digs this season and 4.81 per set.
Larkin, the SEC's Freshman of the Week directed the Tigers' offense with 10.0 assists per set in a 2-1 week of action. She handed out 45 assists in the five-set win at South Carolina, and after 47 assists in the first match against No. 20 Tennessee, she led the team to a .368 hitting percentage with 38 assists in the sweep over Tennessee to conclude the weekend. Larkin currently ranks No. 9 in the SEC with 7.80 assists per set this season.
LSU turned in a big weekend with wins at South Carolina and split a two-match series with No. 20 Tennessee who has a No. 6 RPI ranking. The Tigers will travel to Auburn for a 6 p.m. match on Friday, Oct. 29.