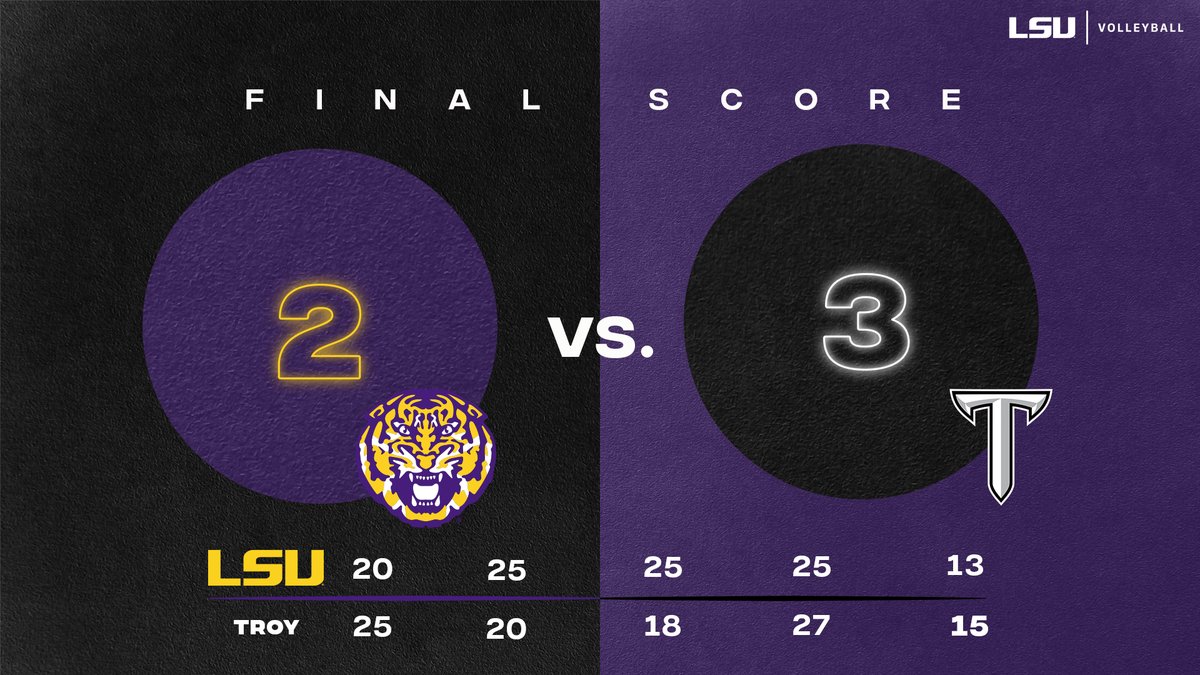 BIRMINGHAM, Ala. — LSU's women's volleyball team couldn't close the door in the fourth set vs. Troy on Saturday and the Trojans made the Tigers pay for it.
The Tigers (4-5) lost 20-25, 25-20, 25-18, 25-27 and 15-13 In a match that came down to the final points of the fifth in the Pete Hanna Center to conclude the Samford Invitational.
Troy (6-4) recorded its third victory over a team from a Power 5 Conference, already with wins over Alabama and Virginia Tech this season.
In both the sets LSU won, it hit over .390, but in the three the Tigers lost they hit .211 or below.
The Tigers' defense was formidable at the net, earning 20 blocks – a season high for LSU and its third straight match with double-digit blocks. It was the first time since 2013 against Auburn that LSU recorded 20 kills in a match.
Anita Anwusi led the way with nine blocks. In all, seven Tigers recorded blocks as Troy had no answer for LSU's blocking. The Trojans only had three blocks.
Kylie Deberg owned the match offensively with 21 kills to hit .296. Saturday's match was Deberg's eighth straight match with double-digit kills. Deberg recorded a double-double, adding 14 added digs.
Raigen Cianciulli, LSU's all-time digs leader, had a match-high 25 digs. She became the first player in program history to surpass 1,900 career digs.
Alison Siersma led Troy with 17 kills and Julia Brooks added 15. Four Trojans had double-digit digs, led by Amara Anderson who tabbed 19.
SEC play is on deck for the Tigers as they are set to travel to Fayetteville to take on Arkansas on Wednesday evening at 7 p.m. CT. The SEC home opener will be next Saturday against Alabama.