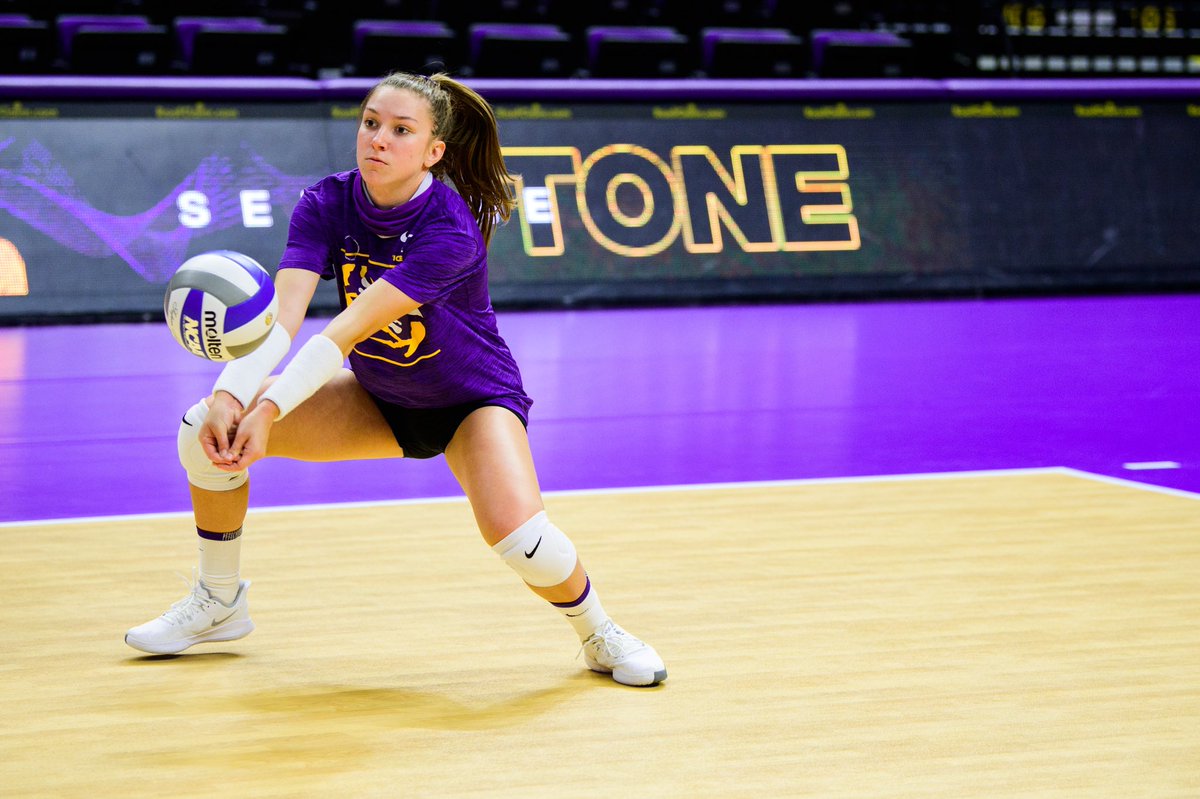 BIRMINGHAM, Ala. — LSU's women volleyball team scored its second consecutive win for the first time this season with a 10-25, 25-22, 25-21, 25-18 victory over Samford Friday night to open the Samford Invitational in the Pete Hanna Center.
The Tigers (4-4) play again Saturday at 4 p.m. vs. Troy.
"I thought we came in undisciplined and unprepared, but we are fortunate to be able to turn it around and play some good volleyball in sets two, three, and four," LSU head coach Fran Flory said. "In those final three sets we were very efficient and low-error."
Outside hitter Kylie Deberg recorded her seventh consecutive match with double-digit kills as she paced the Tigers with 16 kills and added one ace and eight dig. Outside hitter Sanaa Dotson followed with 12 kills and hit .321 in the match, marking her second-straight match with a hitting percentage over .300.
"I was super proud of Sanaa Dotson who came in and had key moments for us when our normal key players struggled a little bit," Flory said.
Setter Ella Larkin finished with 35 assists, eight digs, and four blocks. Middle blocker Whitney Foreman led all players with eight blocks and chipped in seven kills on 20 errorless swings (.350).
Defensive specialist Emmaline Walters anchored the defense with 12 digs and also had an ace, while libero Raigen Cianciulli followed with 11 digs.
"When we can get into uncomfortable situations and still succeed, then those are good situations to be in because it helps us grow as a team and gain confidence in understanding our system," Flory said.
Outside hitter Lauren Deaton recorded a match-high 20 kills for Samford and contributed two aces, eight digs and a solo block. Outside hitter Kenya McQuirter turned in 12 kills, and outside hitter Sarah Hayes Farley rounded out the Bulldogs top hitters with 10 kills.