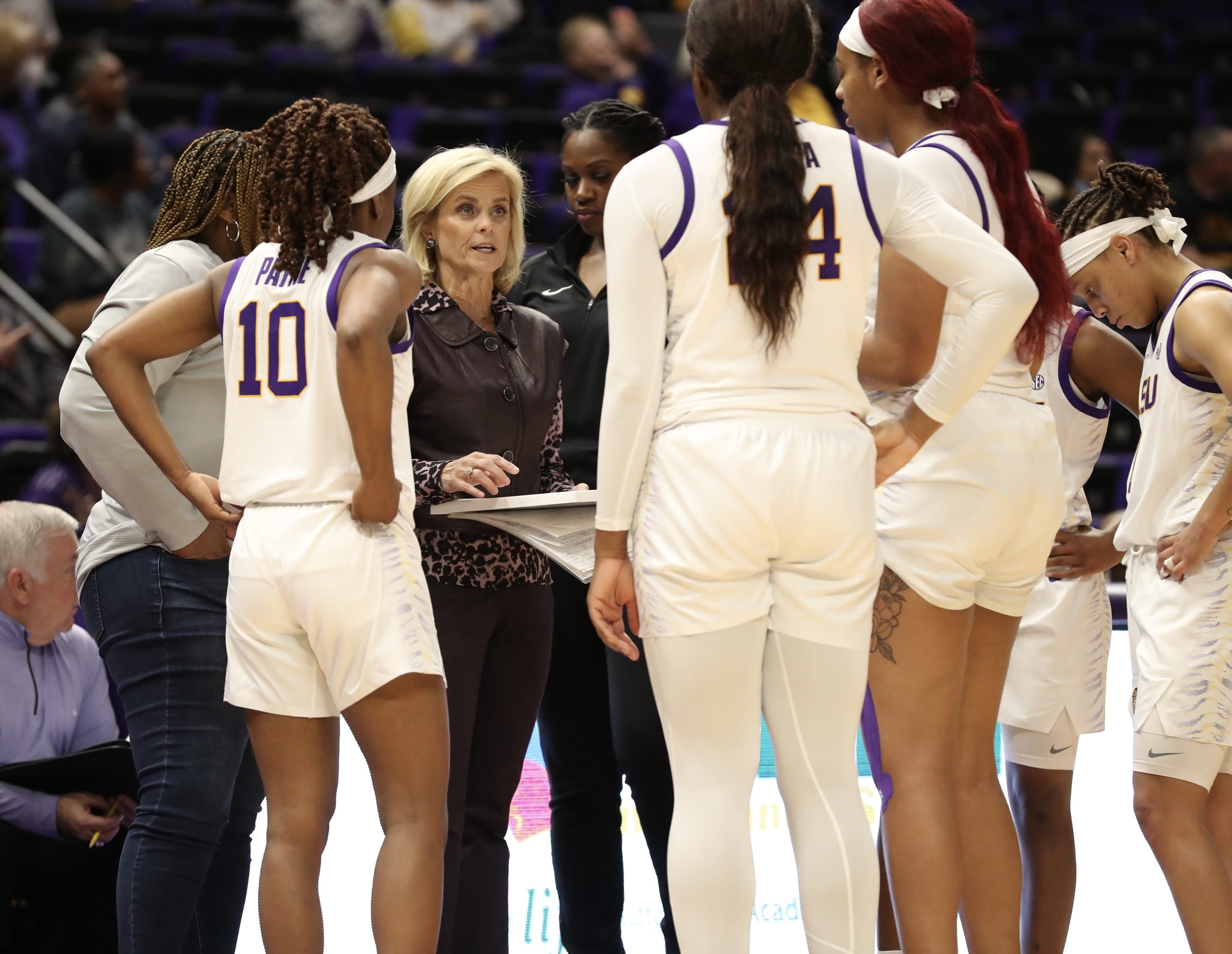 The No. 22 LSU women's basketball team (8-1) will put its seven-game win-streak on the line Saturday at noon against Bradley in the Pete Maravich Assembly Center.
Because of the cancellation of the LSU-New Orleans game because of safety protocols within UNO's program, the Tigers were able to schedule a game with Bradley (3-4) in its place. Fans who had tickets for the UNO game can use the same ticket for entry into the game against Bradley.
Saturday's game will be streamed on the SEC Network + and fans can listen to the game on the LSU Sports Radio Network, 107.3 FM in Baton Rouge.
"We know what lies ahead," LSU women's basketball coach Kim Mulkey. "We have not arrived. This was our eighth win. Eight wins. We're getting close to the magical number of 10 and when we get to that, we're going to celebrate it."
LSU leaves immediately following Saturday's game for the West Palm Beach Invitational where it will face Clemson on Monday and Texas Tech on Tuesday. Both games can be streamed on FloHoops.
The Tigers have won a pair of games since their break from action because of final exams, taking wins over both Texas Southern (96-55) and Alcorn State (100-36). It's the first time since 2001 that LSU has put up 95-plus points in consecutive games.
Guard Khayla Pointer has played up to her preseason first team All-SEC hype with 17.7 points, 7.1 rebounds and 5.0 assists per game. Guard Alexis Morris averages 13.6 pointer per game and scoring double digits in all eight games she has played in since being ruled eligible by the NCAA prior to the FGCU game after transferring from Texas A&M.
LSU is shooting the ball amongst the best teams in the country, helping the Tigers put up 78.2 points per game. The Tigers' 48.2-percent from the field ranks No. 5 in the NCAA and No. 1 in the SEC while their 38.2-percent from three ranks No. 16 in the NCAA and No. 2 in the SEC.