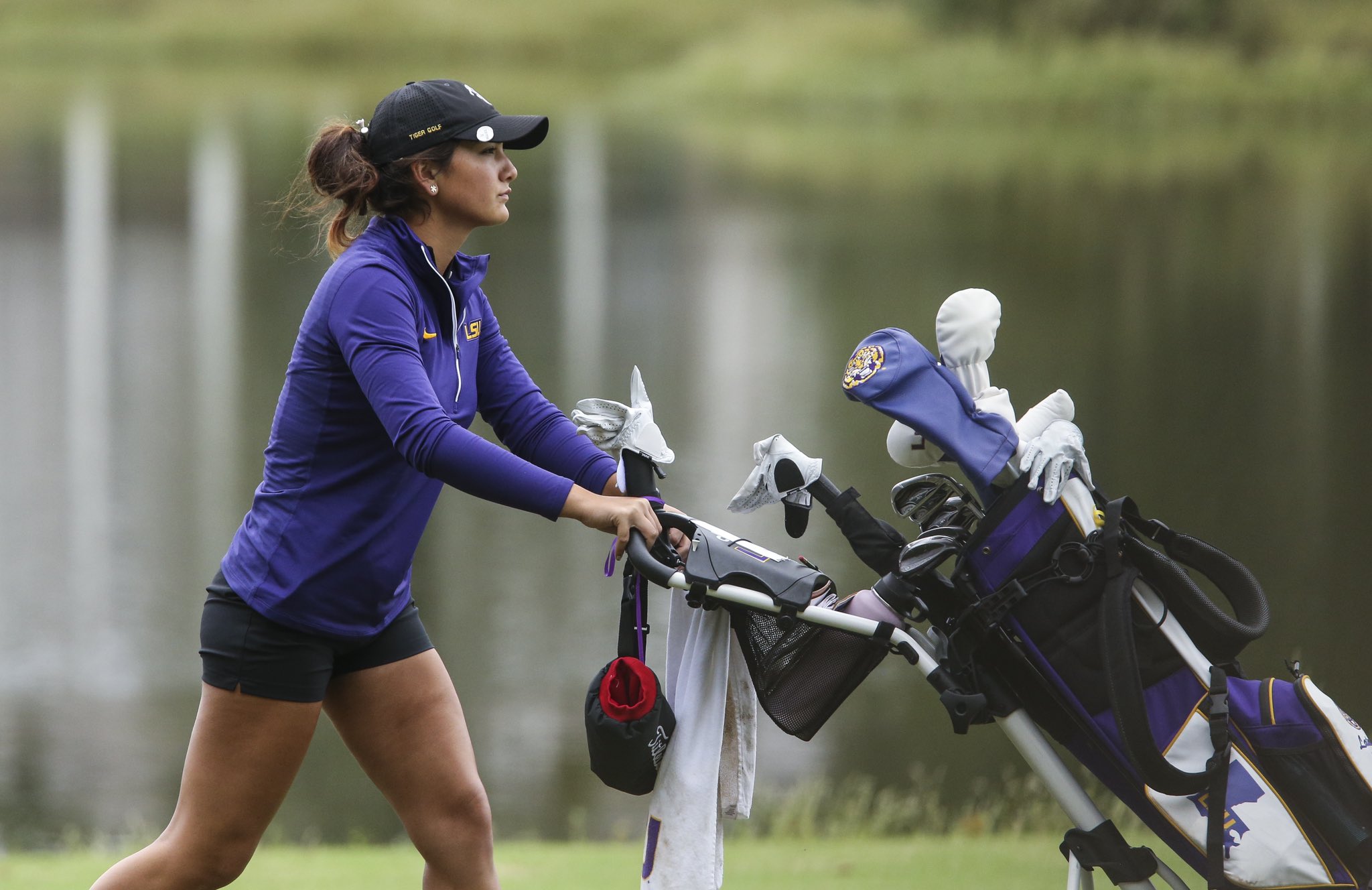 LSU men's golf team is four shots off the lead after two rounds of the Jim Rivers Intercollegiate at Squire Creek Country Club in Choudrant, La., but the fourth-ranked LSU women's golf team dug itself a hole Monday in the first round of the ANNIKA Intercollegiate at the Royal Golf Club in Lake Elmo, Minnesota.
The men's team shot a 7-under 281 and heads into Tuesday's final round at 10-under 566 in third place. LSU trails leader Texas-San Antonio, which shot an incredible -16 under 272 on Monday for a two-round total of 14-under 562, as well as host Louisiana Tech which is at 11-under 565.
The Tigers' women's first round of the fall season was 9-over par 297, placing LSU 11th in the 12-team ANNIKA field. LSU is 19 strokes behind tourney leader South Carolina which opened with a 10-under 278, didn't have a golfer shoot under par.
For the men, senior Michael Sanders and sophomore Drew Doyle are in a four-way tie for fourth at 5-under 139. Sanders carded a 3-under 69 in the second round with six birdies and Doyle (playing as an individual,) shot a 1-under 71 with four birdies.
Freshman Cohen Trillo had the best round of the day. He battled back from Sunday's first round 7-over 79 to score 5-under 67 in the second round and is in a 3-way tie at 2-over 146 along with senior teammate Garrett Barber and junior Connor Gaunt.
Also, sophomore Nicholas Arcement is tied for 15th through two rounds at -2 under 142 after he shot an even 72 on the day.
For the women, junior Ingrid Lindblad and sophomore Carla Tejedo Mulet each carded an even par 72 to tie for 18th place. Freshman Lauren Clark is tied for 43rd at 4-over 76, freshman Elsa Svensson is tied for 47th at 5-over 77 and junior Latanna Stone is 60th after an 11-over 83.