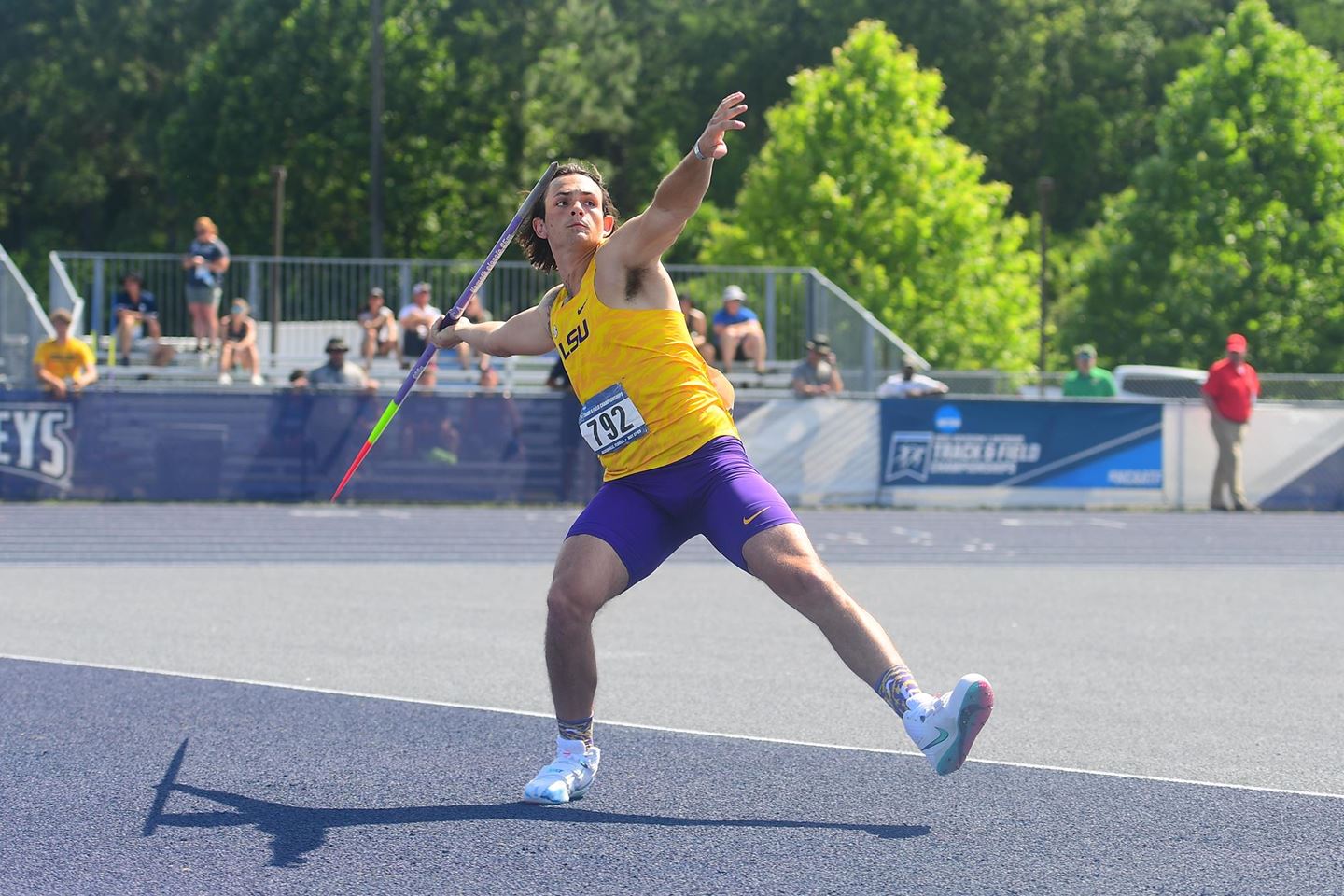 Although not as deep as last year's team the LSU men's track and field team begins defense of its NCAA Outdoor title Wednesday in semifinal action at the University of Oregon's famed Hayward Field in Eugene, Oregon.
The fifth-ranked Tigers have semifinal action on Wednesday with the finals scheduled for Friday.
LSU's fifth-ranked women count a little better quality in its number of entrants to chase down a NCAA title which begins Thursday with the semifinals and finals on Saturday.
The four-day meet will be covered in its entirety on the ESPN networks. The meet will be shown live on Wednesday and Thursday on ESPNU, Friday's coverage will be on ESPN2, and Saturday's finale will air on ESPN. Dedicated live streams to field events will also be available as well.
For full listings of the TV info, visit ncaa.com progressed during the season in the national rankings, visit lsusports.net.
LSU brings in a pair of defending NCAA champions with a local taste. Sophomores Tzuriel Pedigo of Parkview Baptist is looking to win the javelin for the second year, while Sean "Squirrel" Burrell of Zachary is looking to do the same in the 400 hurdles.
Eric Edwards Jr. is the third fastest qualifier in the 110 hurdles, John Mayer fourth in the shot put, Sean Dixon-Bodie fifth in the triple jump and Dorian Camel of Scotlandville is fifth in the 200.
The chances of LSU's women adding to their NCAA record 14 national titles hinges on several factors. Sprinter Favour Ofili leads the way and has qualified in four events, including the 100 and 200 meters. She will also team with Alia Armstrong on 4×100 relay along with Tionna Beard-Brown and Thelma Davies.
Tionna Beard-Brown is also entered in the 100 along with Ofili.
Ofili will also be on the 4×400 relay unit along with Garriel White, Amber Anning and Michaela Rose. White is also entered in the 400 meters.
Senior pole vaulter Lisa Gunnarsson looks to defend her pole vault title after becoming the school's first athlete to win the event in 2021 and senior Katy-Ann McDonald brings the top time nationally in the 800.
No. 5 ranking in the 200 meters thanks to his career-best of 20.00 that he ran in late April.
The remaining 14 entries for LSU rank outside the top five but that doesn't mean they won't have an impact on the meet. In order to score points for your team, an athlete must finish inside the top eight of her/his event. Below, you can see the rankings for LSU's other entries.
Name –Rank –Event –Time/Mark
Women's 4x100m Relay –No. 3 –42.59
Da'Marcus Fleming –No. 8 –100 Meters –10.02
Nyagoa Bayak –No. 8 –High Jump –6' 1.25" (1.86m)
Jake Norris –Hammer Throw –230' 4" (70.20m)*
Eli Gaughan –Javelin –230' 6" (70.27m)*Men's 4x400m Relay –3:02.97*
Tionna Beard-Brown –100 Meters –11.22*
Symone Mason –100 Meters –11.34*
Serena Bolden –Long Jump –20' 7.75" (6.29m)*
Morgan Smalls –Long Jump –21' 7.25" (6.58m)*
Garriel White –400m Hurdles –56.73*Women's 4x400m Relay –3:29.88*
Apalos Edwards –Triple Jump –53' 4.50" (16.27m)*
Morgan Smalls –High Jump –6' 0.50" (1.84m)*
*Ranked outside the top 10