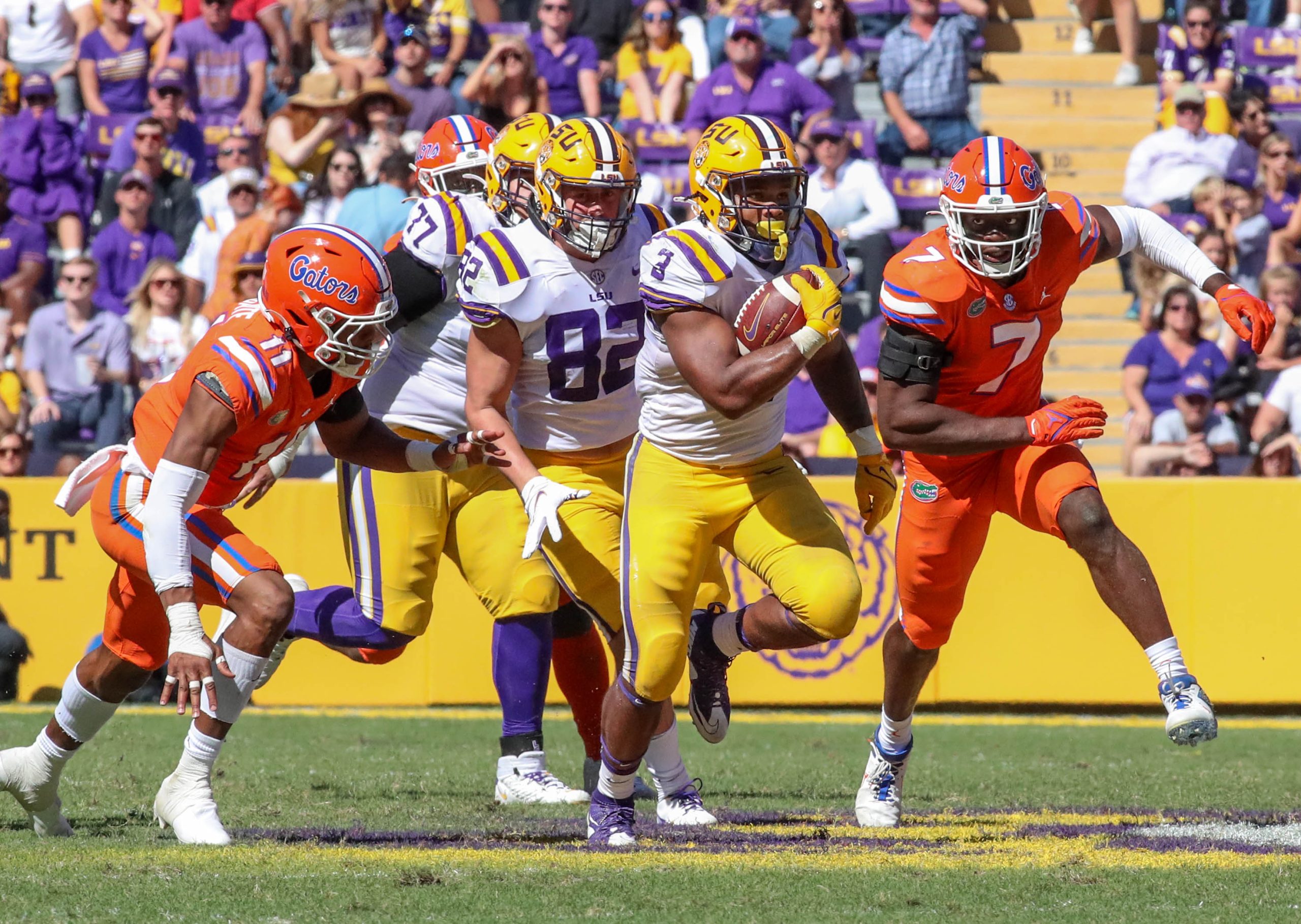 Four days ahead of LSU's matchup with Kansas State in the TaxAct Texas Bowl, the Tigers lost a key piece of ammunition from their offense.
More than a week after the team's leading tackler Damone Clark opted out of playing in the bowl game to prepare for the 2022 NFL Draft, LSU suffered a similar fate Friday when leading rusher Ty Davis-Price announced on social media that he was taking the same route, bypassing both the bowl game and next season to embark on a professional career.
"It's been an honor to suit up and wear the purple and gold these past three years, Davis-Price posted on his Twitter account. "To be a part of a national championship team has been nothing short of amazing."
Davis-Price, a product of Baton Rouge's Southern Lab High, said he was able to fulfill a "dream" by being able to stay home and attend LSU where he led the Tigers in rushing during the 2021 season, rushing 211 times for 1,003 yards and six touchdowns.
But it wasn't easy.
Behind a patchwork offensive line beset by injuries and inconsistency, the 6-foot-1, 223-pound Davis-Price carried 45 times for 140 yards and no touchdowns through the first five games of the year.
Davis-Price experienced a breakthrough of sorts in the second half of a 42-21 loss at Kentucky with 22 carries for 147 yards and 2 TDs.
He followed that with a memorable performance a week later in Tiger Stadium, rushing 36 times for a school-record 287 yards and 3 TDs in a 49-42 victory over Florida.
Davis-Price added consecutive 100-yard efforts against Alabama and Arkansas.
LSU, which faces Kansas State at 8 p.m. on Tuesday in NRG Stadium, will now rely on a rotation of four running backs that includes true freshmen Corey Kiner (65 carries, 271 yards, 2 TDs) and Armoni Goodwin (16-65) along with sophomores Josh Williams (16-75) and Tre' Bradford (1-11).
Davis-Price was a reserve in 2019 on LSU's national title team behind Clyde Edwards-Helaire, playing in 14 games with 295 yards on 64 with 6 TDs.
Besides Davis-Price and Clark, defensive tackle Neil Farrell Jr. also opted out playing in the bowl game.