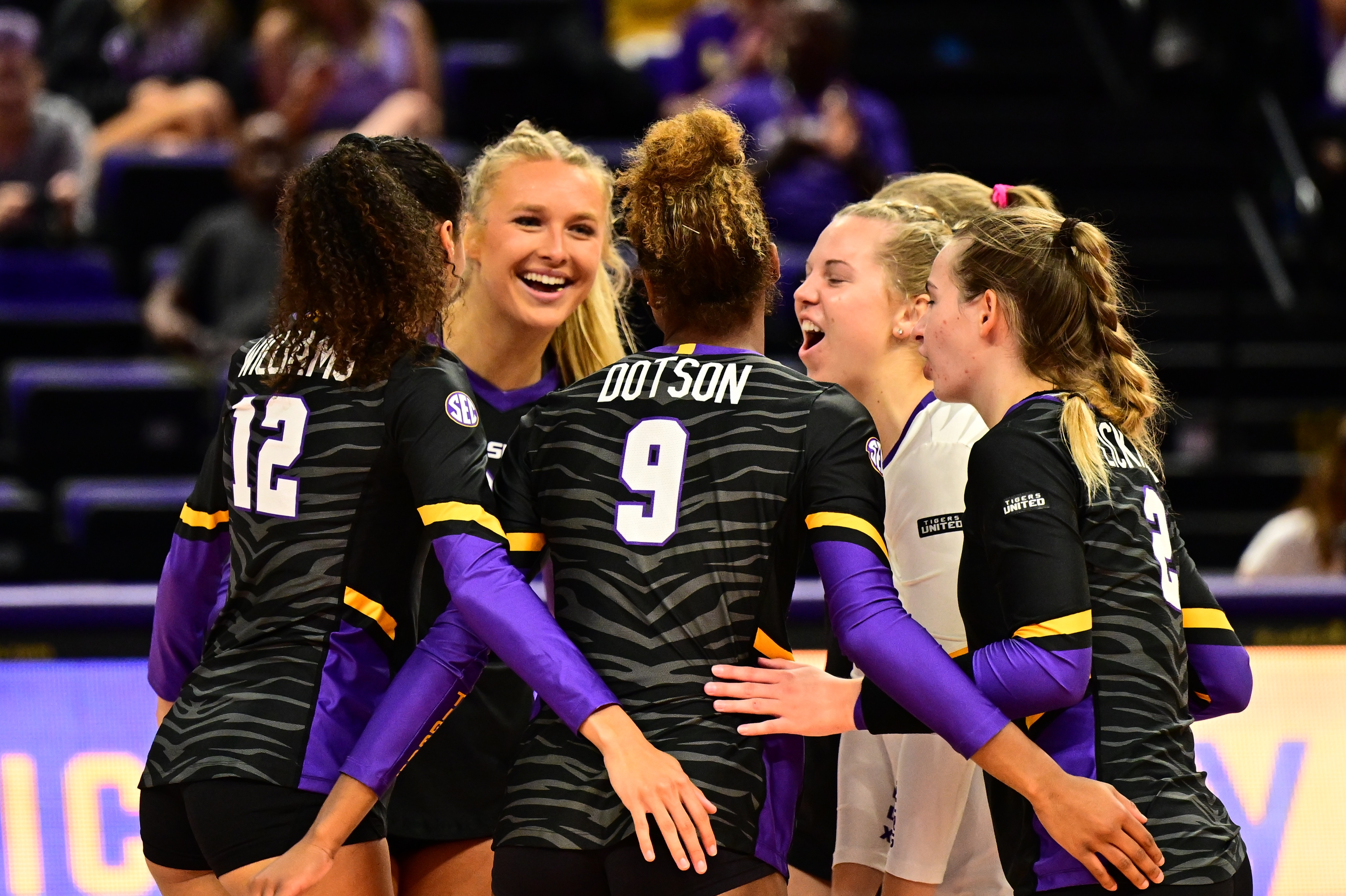 Outside hitter Paige Flickinger had 11 kills and outside hitter Sanaa Dotson added nine kills to lead LSU to a three-game sweep 25-14, 25-15, 25-13 over Troy on Friday morning in the first game of the Tiger Challenge at the Pete Maravich Assembly Center.
The Tigers (3-2) completed a two-sweep later Friday with a 25-18, 25-18, 25-13 win over Iowa State.
Flickinger compiled a career-high .524 attack percentage and added a team-high four aces. Dotson hit .529 with seven blocks for a career best total.
Middle blocker Alia Williams had a career-high six blocks and had three kills, while setters Josie Vondran had 18 assists and Maddie Waak added 10. Libero Ella Larkin contributed a match-best 11 digs.
LSU led 15-11 in the first set before extending that margin to 18-12 and 20-13 behind five kills from Dotson and four from Flickinger.
LSU had four of its six blocks in the second set from Dotson and Williams. The Tigers jumped out to a 7-0 lead and later went on a 4-1 run to make it 15-6. Flickinger led her team with three kills in the set.
The Tigers snapped a 4-4 tie in the third set behind Flickinger's personal 3-0 run with a kill and two aces and went on to build a 19-9 lead.
Dotson had 10 kills and five digs to lead LSU over Iowa State. Anita Anwusi added seven kills, Waak 11 assists and Larkin 19 digs.