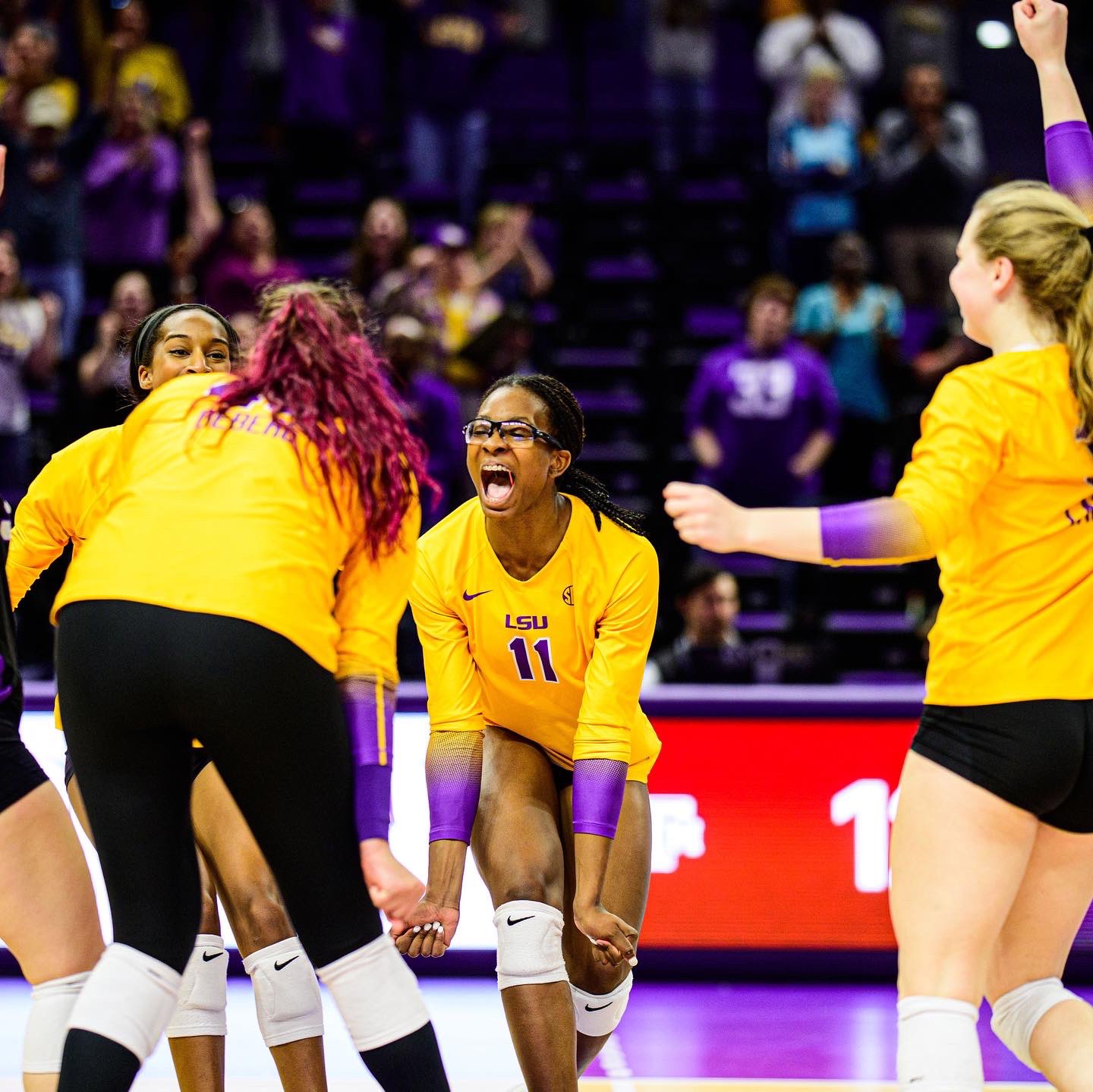 LSU's volleyball team opens the SEC portion of its schedule by hosting No. 20 Arkansas at 7 p.m. on Wednesday at the Pete Maravich Assembly Center.
The Tigers (6-4) and Razorbacks (9-1) will be televised on SECN+ with Lyn Rollins and Fran Flory on the call.
Free t-shirts will be given to the first 250 fans in attendance.
LSU swept both Oregon State and Tulane at the Tulane Invitational last weekend, led by All-Tournament selections outside hitter Sanaa Dotson, middle blocker Anita Anwusi and libero Ella Larkin.
Dotson, the reigning SEC Offensive Player of the Week, is the Tigers top offensive threat and ranks No. 3 in the SEC with 147 kills and No. 4 with 4.67 points per set.
Right side Hannah Jacobs follows with 92 kills and 22 blocks. Larkin anchors the team's defense and leads the SEC with 163 digs which ranks No. 41 in the NCAA. Anwusi has 56 kills and Alia Williams 50 kills for the Tigers.
Setter Josie Vondran ranks No. 10 in the SEC with 7.55 assists per set. She also has 30 kills, 13 blocks and eight aces.