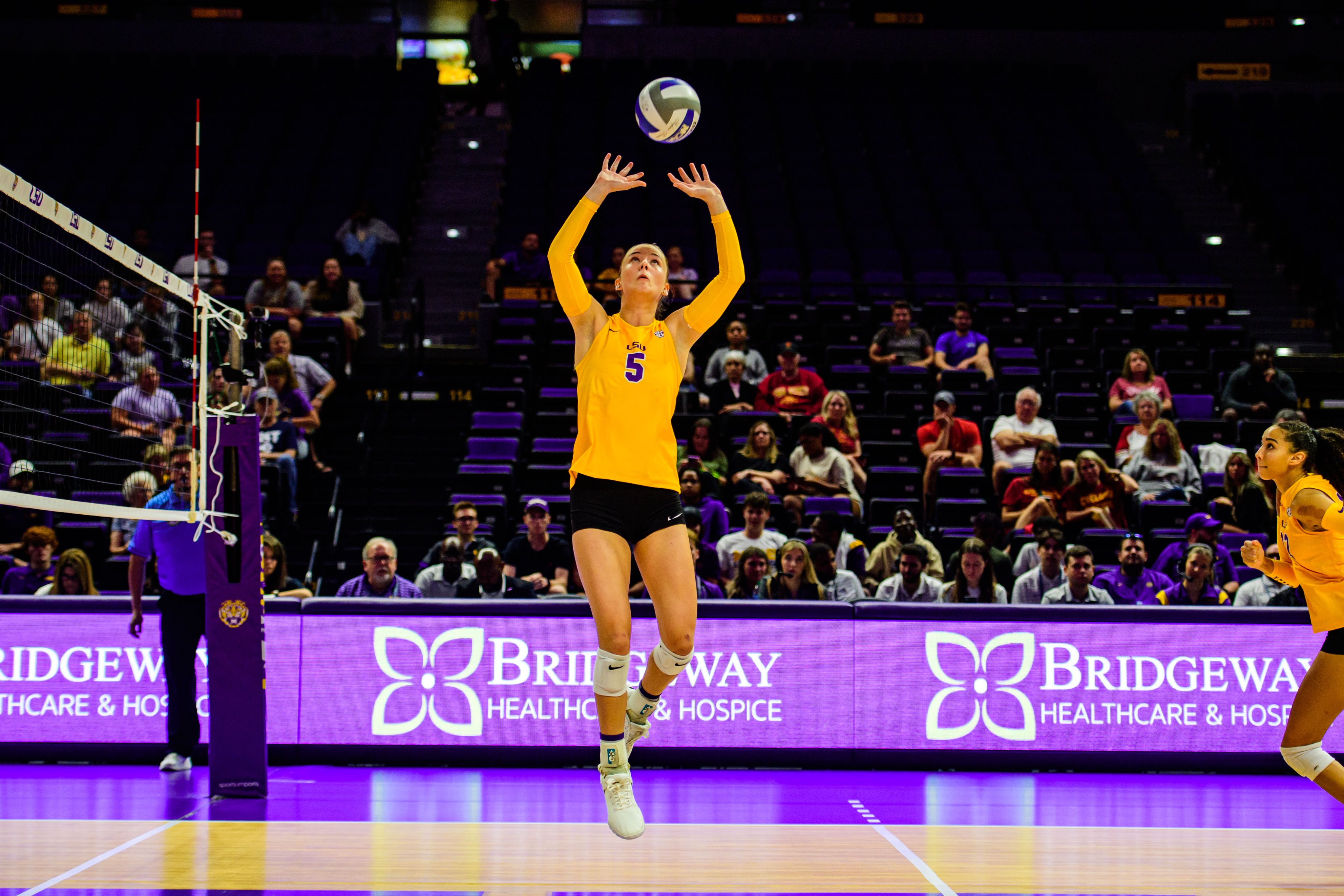 MILWAUKEE, Wisconsin – LSU's volleyball team dropped a 25-19, 25-20, 20-25, 15-25 decision Saturday at No. 23 Marquette at the Al McGuire Center.
Right side Hannah Jacobs LSU with 11 kills, while outside hitter Sanaa Dotson finished with 10 kills, three blocks and three digs.
Setter Josie Vondran logged her first double-double this season with 21 assists and 10 digs while also adding five kills, two aces and two blocks. Setter Madi Waak also contributed 12 assists and five digs in the setback.
Libero Ella Larkin added 16 digs, while middle blocker Anita Anwusi paced LSU with five blocks and added six kills, and Alia Williams followed with four blocks and had eight kills.
LSU (4-4), which opened the two-game swing Friday with a 3-1 win over Wisconsin Milwaukee, travels to the Tulane Invitational next week to face Oregon State on Friday at 7 p.m. and Tulane on Saturday at 6:30 p.m.