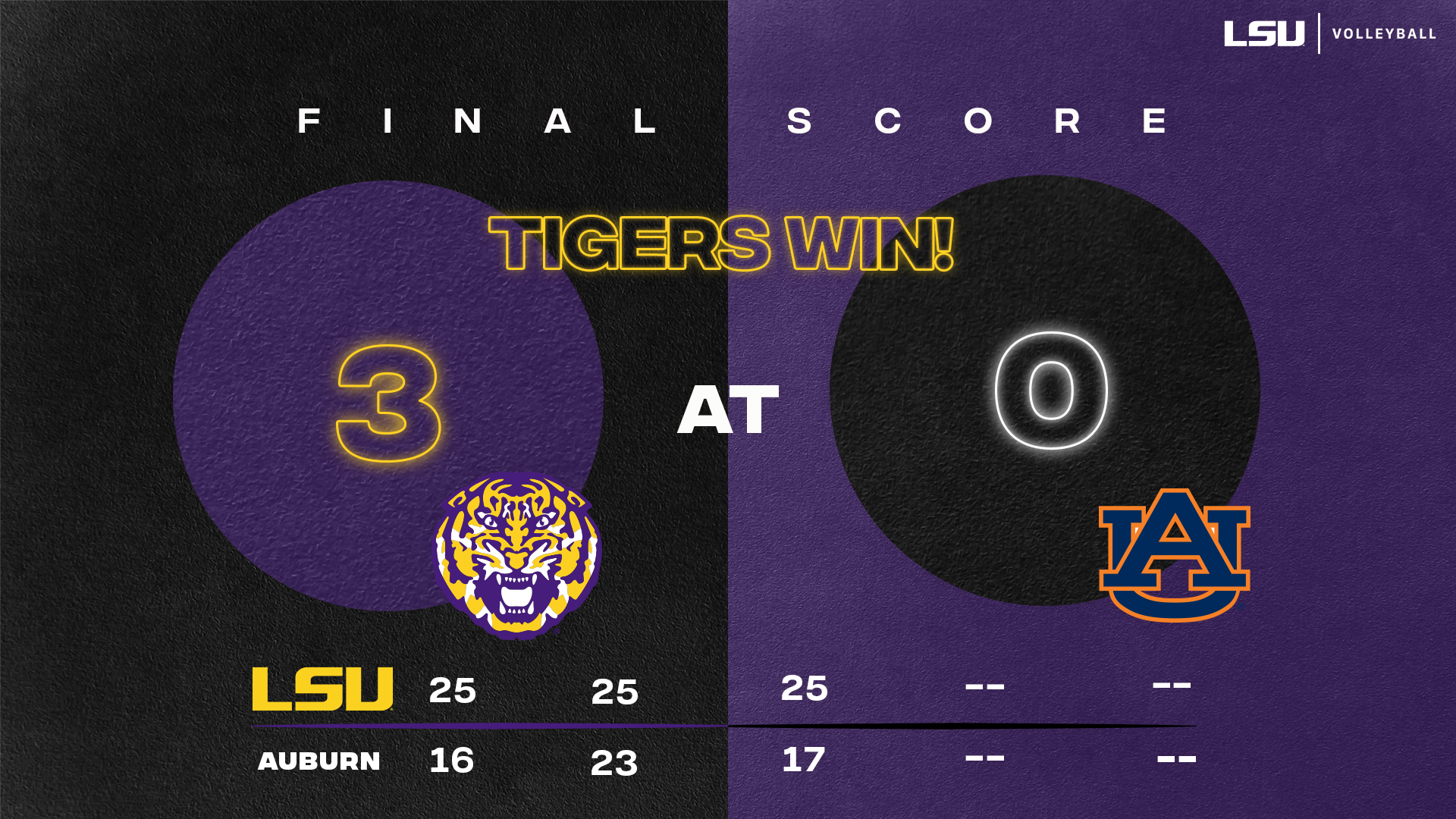 LSU's volleyball team swept Auburn (12-9, 5-6 SEC) 25-16, 25-23, 25-17 in a road Southeastern Conference match Friday. 
The Tigers (10-12 overall, 6-7) recorded a season-high 13 service aces. Outside hitter Paige Flickinger and right side hitter Taylor Bannister led the way with a season-high five aces, while outside hitter Kylie DeBerg added three. 
"I did not think we were as good offensively as I had expected us to be, but our serving was outstanding," LSU head volleyball coach Fran Flory said. "Our serve receive ball was really good tonight as well. This is a good win and Auburn is a tough place to play and win at. I am proud of how we played during this stretch of matches and although we are tired, I love the fight that we showed."
DeBerg led the way for LSU with 15 kills and a .361 hitting percentage and seven digs. Bannister added eight kills, six digs, and two blocks to go along with her five aces, and middle blocker Anita Anwusi posted six kills and five total blocks. 
Libero Raigen Cianciulli had a match-high 19 digs, and setter Ella Larkin also had a match-high 34 assists and eight digs.