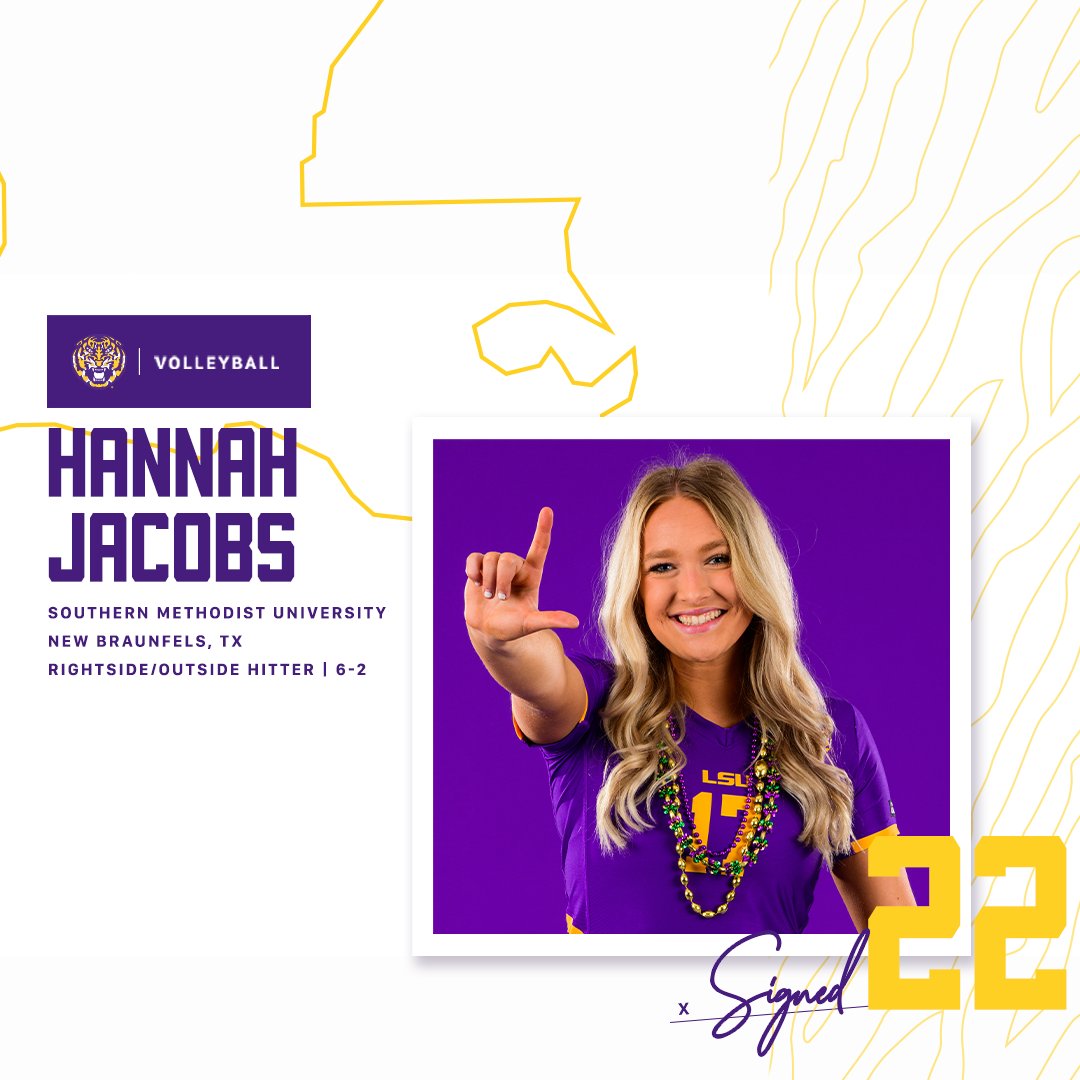 LSU volleyball added graduate transfer Hannah Jacobs to the 2022 roster first-year head coach Tonya Johnson announced Tuesday.
Jacobs played four years at Southern Methodist University (SMU) where she is a two-time All-American Athletic Conference selection (2019, 2021). The outside hitter led the Mustangs in kills in 2021 with 334 kills and a .209 hitting percentage, as well as pacing the Ponies in 2019 with 355 kills and had a 3.38 kills per set. Jacobs eclipsed 1,000 career kills last season against East Carolina University (October 31).
"Hannah brings a great deal of experience from SMU that will be impactful in our gym," Johnson said. "Her presence, aggressive mentality, and her desire to be great are just a few reasons we are excited to welcome her to our program."
Jacobs, a New Braunfels, Texas native, graduated with a bachelor's degree in Applied Physiology and Health Management and will be studying to receive her master's degree in Sports Management at LSU.