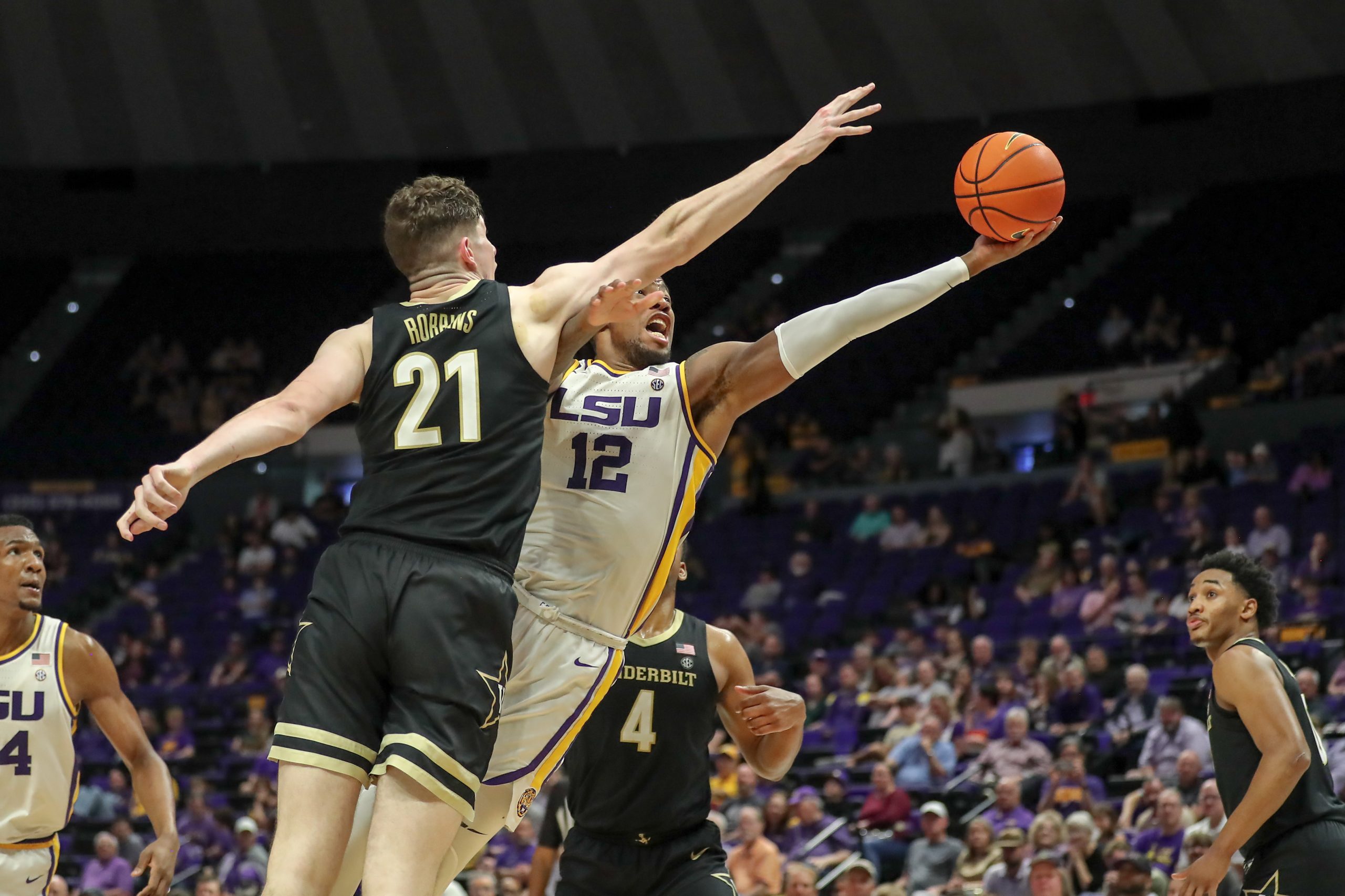 The LSU men's basketball team looks to close the regular season on a good note, traveling to Gainesville, Florida for the regular season finale against Florida on Saturday.
The game is set for 5 p.m. at Exactech Arena at the Stephen C. O'Connell Center.
The contest will be broadcast on the LSU Sports Radio Network affiliates (Guaranty Media flagship Eagle 98.1 FM in Baton Rouge) with the Voice of the Tigers, Chris Blair, and former LSU coach John Brady. Roy Philpott and Mark Wise will have the game telecast on the SEC Network.
LSU is coming off an 81-76 loss to Missouri in the home finale in which the Tigers were unable to stop a Mizzou squad that rallied from a 47-34 halftime deficit.
LSU made 51% of their shots in the second half and the Tigers could not continue its magical shooting when they made 11-of-15 three-pointers. LSU did finish the game with one of its better all-time nights shooting from behind the arc, hitting 14-of-28 attempts.
KJ Williams, in his final LSU home game, had his eighth double-double of the season with 24 points and 14 rebounds, making four treys and going 8-of-8 at the free throw line. In the last five games, Williams has averaged over 20 points a game and in the Missouri game became the 16th player at LSU since the 1978-79 season to score 500 points and grab 200 rebounds in a season for the Tigers.
Florida will be trying to secure a non-losing season both overall and in the league with a win along with a tournament seeding. Florida is 15-15 and 8-9 in the league and currently in a three-way tie for eighth with Mississippi State and Arkansas. Florida could finish in a tie for seventh or drop as low as 10 in the SEC Tournament, which begins in Nashville on Wednesday.
The Gators are coming off a 77-67 win over Georgia in Athens on Tuesday.
Florida defeated LSU in a January meeting in Baton Rouge, 67-58. Florida outscored the Tigers, 42-28 to come back from three down at the half to get the win.
LSU will meet Georgia in the second game of next week's SEC Tournament on Wednesday night.