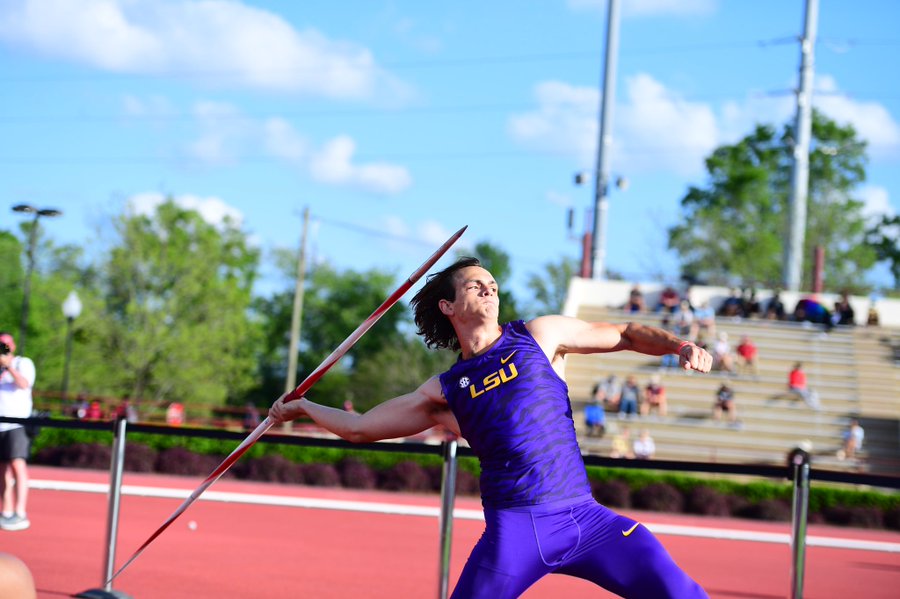 LSU's track and field teams open their outdoor season Friday with a two-day meet at the University of Miami's Hurricane Invitational at Cobb Stadium.
There will be no live streams available for the meet this weekend.
LSU has 58 athletes (30 men, 28 women) competing in the meet which starts at 11 a.m. with the men's hammer throw where the Tigers will showcase Jevan Parara and Luke Witte. Action on Saturday gets underway at with the men's javelin at 10 a.m. with one-time NCAA champion Tzuriel Pedigo competes.
LSU will have four athletes making their respective debuts this weekend; Jaden James in the men's discus throw, Jack Larriviere in the men's javelin, Shakeem McKay in the men's 4×400-meter relay, and Tana Monk in the women's 1500 meter.
Alia Armstrong will be part of the women's 4×100-meter relay and the 100-meter hurdles. The junior is the defending NCAA outdoor champion in the 100-meter hurdles.