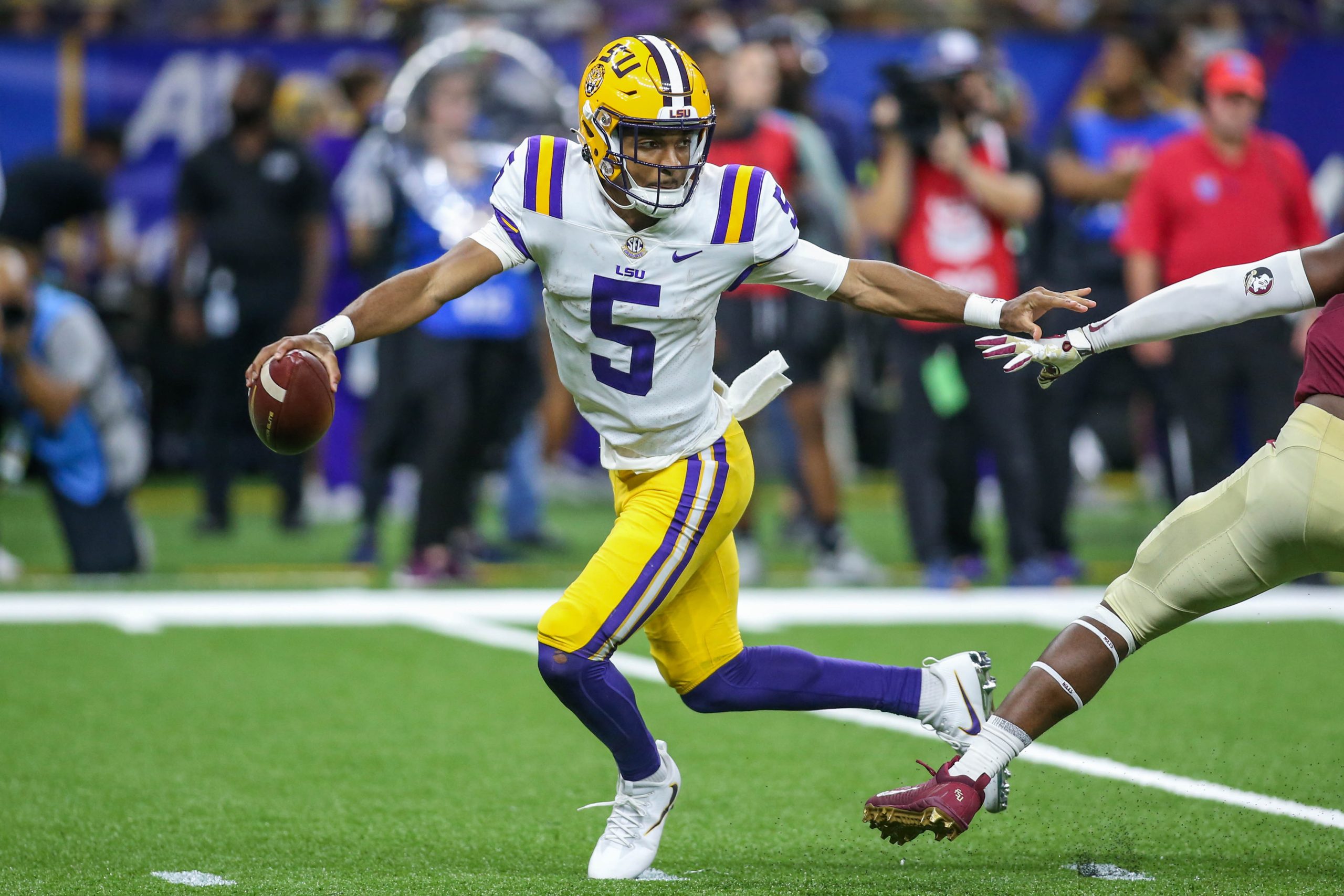 BATON ROUGE – LSU's game against Alabama on November 4 in Tuscaloosa will kickoff at 6:45 p.m. and be televised on CBS, the SEC announced on Monday.
LSU and Alabama both have open dates this week. LSU is coming off a 62-0 win over Army and stands at 6-2 overall and 4-1 in conference play, while Alabama improved to 7-1 overall and 5-0 in conference action following its 34-20 victory over Tennessee.
LSU, behind the play of Heisman Trophy candidate Jayden Daniels, is ranked No. 15 in both polls, while Alabama is No. 8 in the Coaches poll and No. 9 in the AP poll. Last year, LSU beat the Crimson Tide, 32-31, in overtime in Tiger Stadium.
LSU and Alabama last played in a CBS prime time game in 2020 in Tuscaloosa. The LSU-Alabama contest has been featured in prime time on CBS nine times since the Tigers won the classic 9-6 overtime thriller in Bryant-Denny Stadium in 2011.
SEC Television Schedule for Saturday, November 4:
Texas A&M at Ole Miss at 11 a.m. (ESPN)
Arkansas at Florida at 11 a.m. (ESPN2)
Jacksonville State at South Carolina at 11 a.m. (ESPNU)
UConn at Tennessee at 11 a.m. (SEC Network)
Missouri at Georgia at 2:30 p.m. (CBS)
Auburn at Vanderbilt at 3 p.m. (SEC Network)
Kentucky at Mississippi State at 6:30 p.m. (SEC Network)
LSU at Alabama at 6:45 p.m. (CBS)