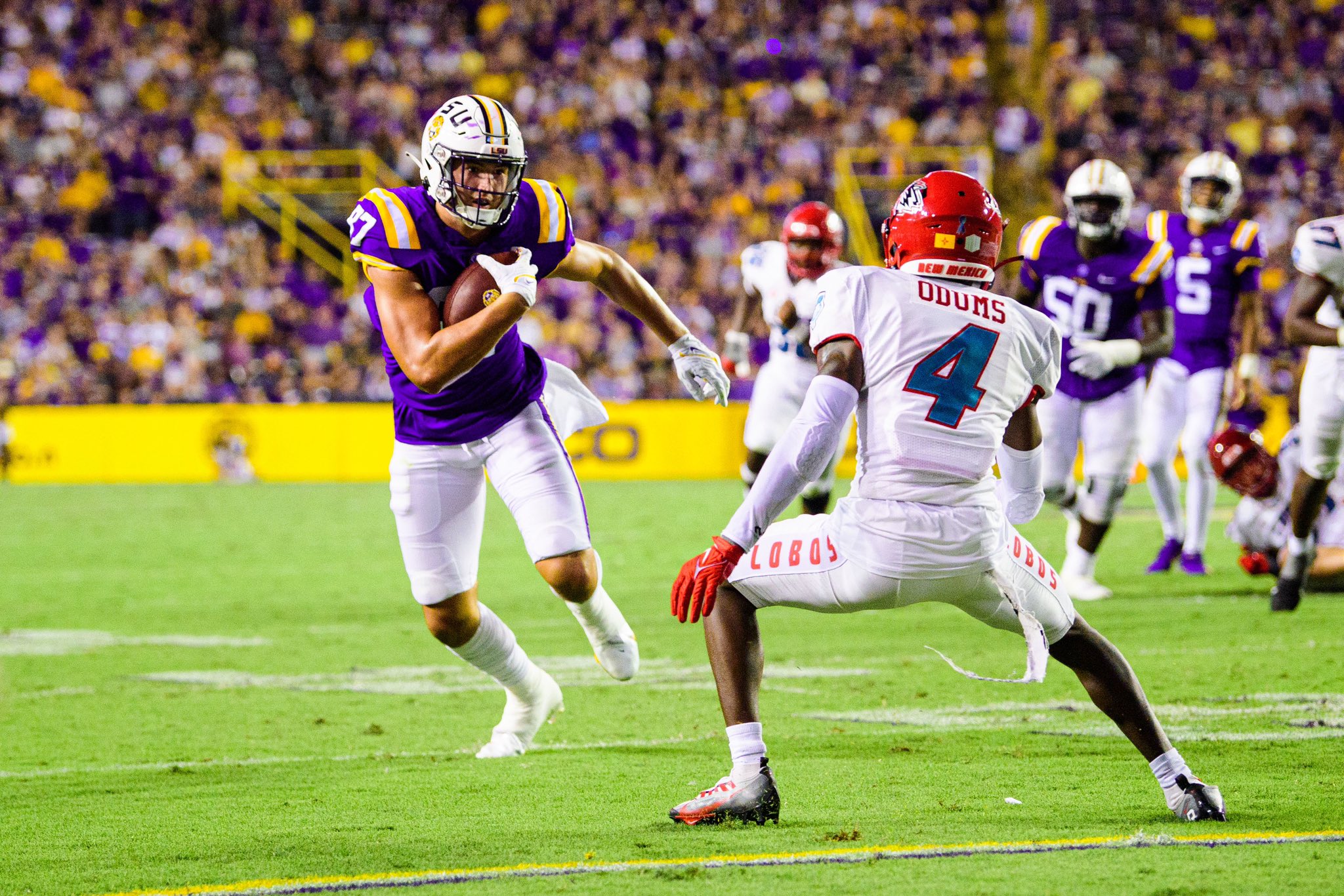 The player synonymous with having his shoe pulled off to helped LSU rally for a dramatic road upset in 2020, has entered the NCAA transfer portal.
Junior tight end Kole Taylor announced on social media Thursday that he's seeking a transfer after playing a limited role at that position in 2022. He has two years of eligibility remaining.
"I will forever remember the memories I made at LSU," Taylor said. "However, all good things come to an end."
The 6-foot-7, 250-pound Taylor caught five passes for 55 yards and no touchdowns, including a high of two grabs against Florida. He dropped behind true freshman Mason Taylor on the depth chart with Mason Taylor producing 33 receptions for 326 yards, two touchdowns and a memorable two-point conversion in a 32-31 overtime win over Alabama.
Kole Taylor became the first player from Colorado (Grand Junction) to sign with LSU out of Central High where he was the state's No. 5 ranked player by 247Sports.
His reputation grew in LSU's 37-34 upset win over No. 6 Florida when after catching a third-down pass short of the line to gain, Florida' Marco Wilson ripped off Taylor's shoe and threw it down field which resulted in a 15-yard personal foul penalty that kept the Tigers' go-ahead drive alive. The additional yardage helped placekicker Cade York make a 57-yard field goal in a heavy fog in Gainesville, Florida.
Taylor started in seven of 32 games during his career, catching 17 passes for 159 yards and a touchdown.