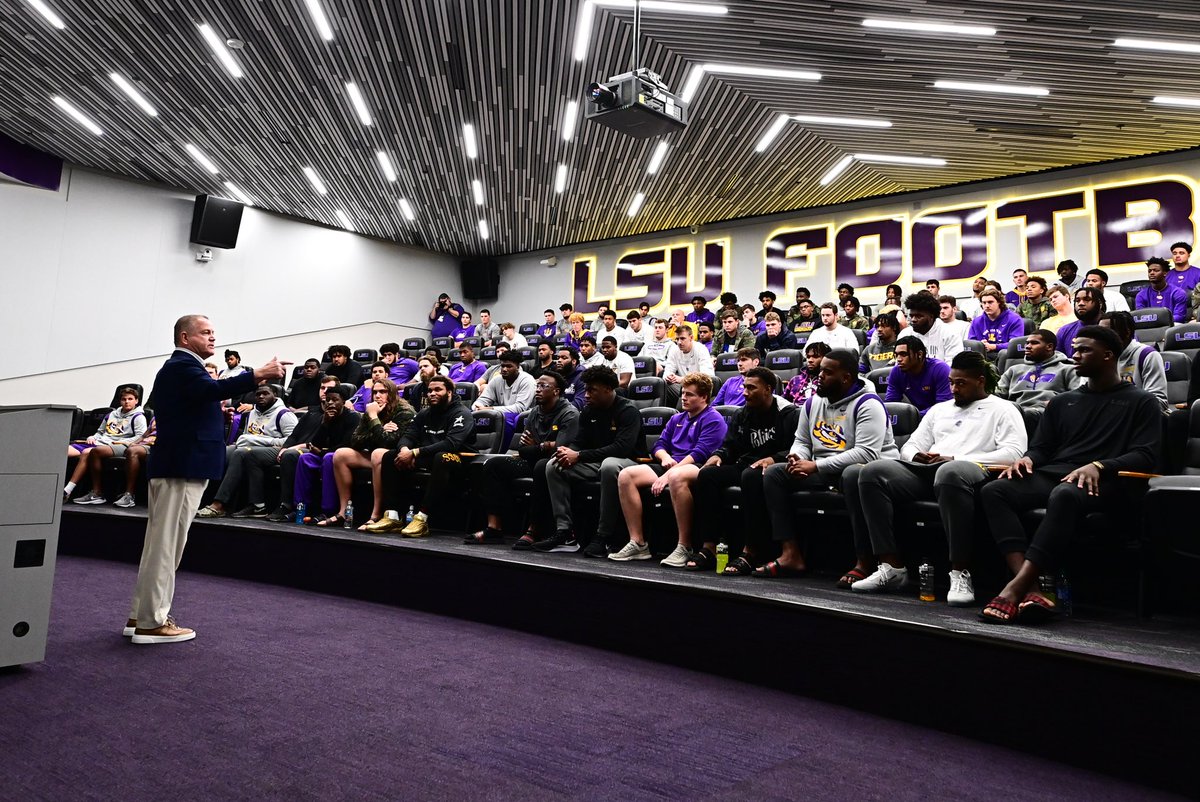 Other college coaches are not showing much love for LSU.
The Tigers were unranked in the preseason USA TODAY Sports AFCA Top 25 poll, which was released Monday.
   It marked the first time since 2000 that LSU was unranked in the coaches poll before the start of the season.
First-year coach Brian Kelly's Tigers did finish fifth among "Others Receiving Votes," however.
The Tigers wound up going 8-4 in 2000 including a Peach Bowl win over Georgia Tech in Atlanta. They were not ranked in the final coaches poll but did finish the season No. 22 in the final AP Top 25.
The 2022 preseason AP writers' poll has not been released.
Florida State, LSU's season-opening opponent Sept. 4 at the Superdome in New Orleans, also starts the season unranked in the coaches poll.
The poll, conducted weekly throughout the regular season, uses a panel of 65 FBS head coaches.
Kelly is not on the panel.
   Alabama was ranked No. 1, followed in order by Ohio State, defending national champion Georgia, Clemson and Kelly's old team, Notre Dame.
Other SEC teams in addition to Alabama and Georgia that were ranked are No. 7 Texas A&M, No. 21 Kentucky, No. 23 Arkansas and No. 24 Ole Miss. The six ranked SEC teams are most of any FBS conference.
LSU plays four of the six ranked SEC teams this season – Ole Miss (home), Alabama (home), Arkansas (on the road) and Texas A&M (on the road), all during a season-ending six-week stretch from Oct. 22 through Nov. 26 that includes an Oct. 29 bye week and a Nov. 19 non-conference game against unranked UAB at Tiger State in Baton Rouge.
The full preseason USA TODAY Sports AFCA poll (including first-place votes in parenthesis):
Alabama (54)
Ohio State (5)
Georgia (6)
Clemson
Notre Dame
Michigan
Texas A&M
Utah
Oklahoma
Baylor
Oklahoma State
Oregon
North Carolina State
Michigan State
USC
Pitt
Miami
Texas (1)
Wake Forest
Wisconsin
Kentucky
Cincinnati
Arkansas
Ole Miss
Houston
Others receiving votes: Iowa 248; Penn State 246; Tennessee 163; BYU 152; LSU 143; Auburn 98; Central Florida 55; North Carolina 34; San Diego State 25; Fresno State 21; Mississippi State 19; Florida 17; Utah State 12; Air Force 12; UCLA 10; Boise State 10; Appalachian State 10; Minnesota 6; South Carolina 5; Kansas State 4; Iowa State 3; Army 3; Louisiana 2; SMU 2; Purdue 2; Oregon State 2; Coastal Carolina 2; UTSA 1; Louisville 1; Florida State 1.