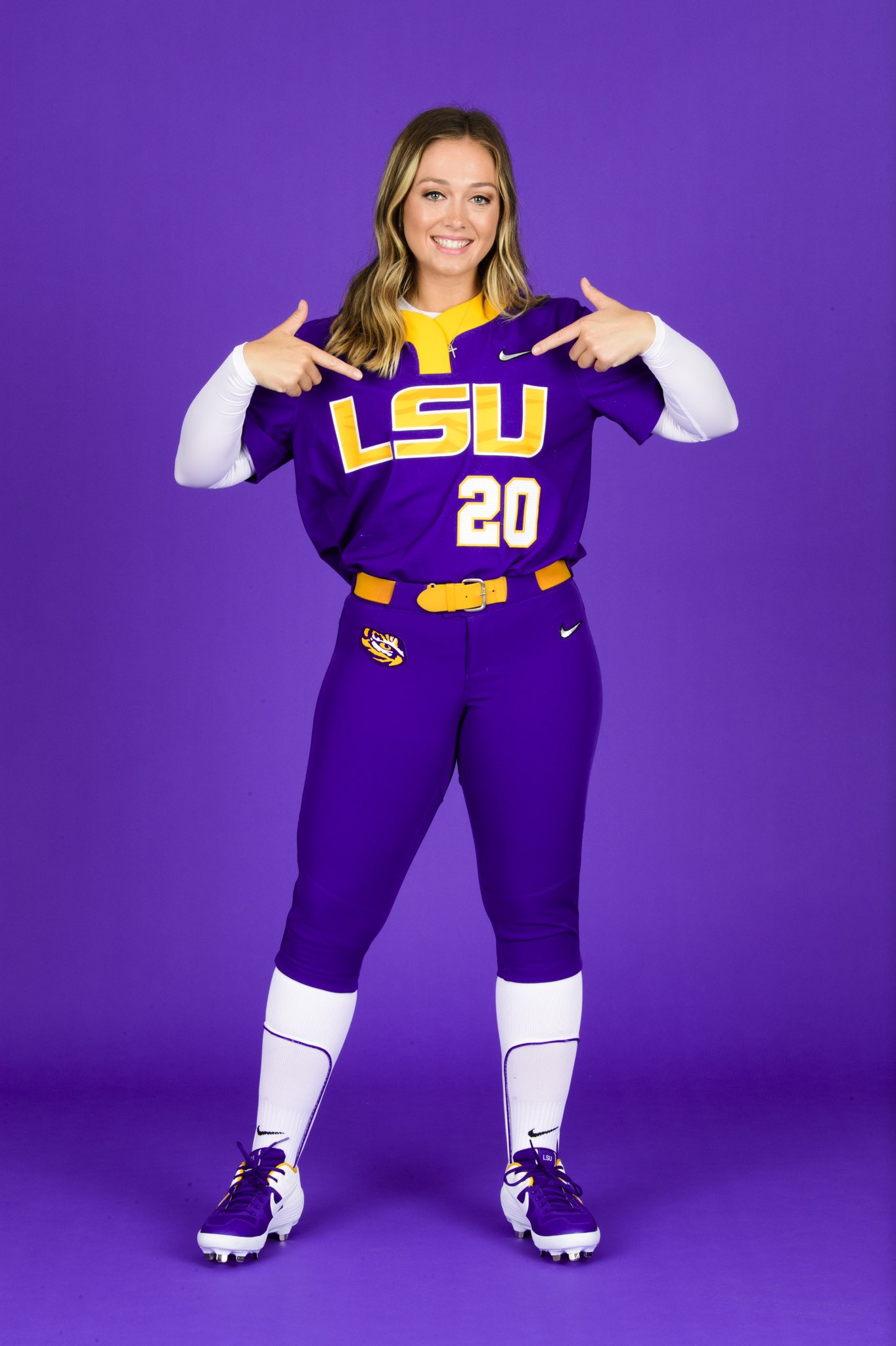 It's not often you find LSU softball coach Beth Torina fishing in the NCAA transfer portal for players.
That tells you all you need to know about the level of talent Hannah Carson brings from Michigan where she was a three-year starter at catcher for the Wolverines. She entered the transfer portal May 25 and announced her commitment Thursday to LSU on her Twitter page.
"So excited to announce that I will be playing my 5th year and pursuing my master's degree at LSU, she tweeted. "So grateful to Coach Torina and the rest of the staff for giving me this opportunity."
LSU was scheduled to return catchers Morgan Cummins and Cait Calland from last year's team, plus welcome the arrival of former Gatorade Player of the Year Maci Bergeron of Notre Dame of Crowley for her freshman season.
Carson plans to take advantage of the NCAA's additional year of eligibility because of the COVID-19 pandemic and play her final season at LSU went 34-23 and lost both of its game in the NCAA Regional at Arizona State.
The 5-foot-6 Carson was part of a Michigan team that went 38-18 and reached the final of the Big 10 Conference tournament before losing to Nebraska in 2022. The Wolverines failed for the fifth straight year to advance out of NCAA Regional play where they were eliminated 9-4 at Central Florida.
Carson, a native of Weidman, Michigan, enjoyed her best season in '21 with a .329 average and team highs in homers (five), RBIs (37) and a tie in doubles (12). She started 44 times at catcher and was selected to the All-Big 10's second team, namely because of her sterling .993 fielding percentage where she made three errors in 426 chances.
Carson played 23 games at catcher in 2021 after sharing time at both catcher and designated player as a freshman. She concluded her career as a .306 hitter with nine homers, 76 RBIs, 28 doubles and a .994 fielding percentage.
She was rated the No. 21 player out of Michigan on FloSoftball's Hot 100 in 2018, a four-time all-state and All-Saginaw Valley League selection. Her senior year, she hit .571 and compiled 31 career homers and never struck out in four seasons.