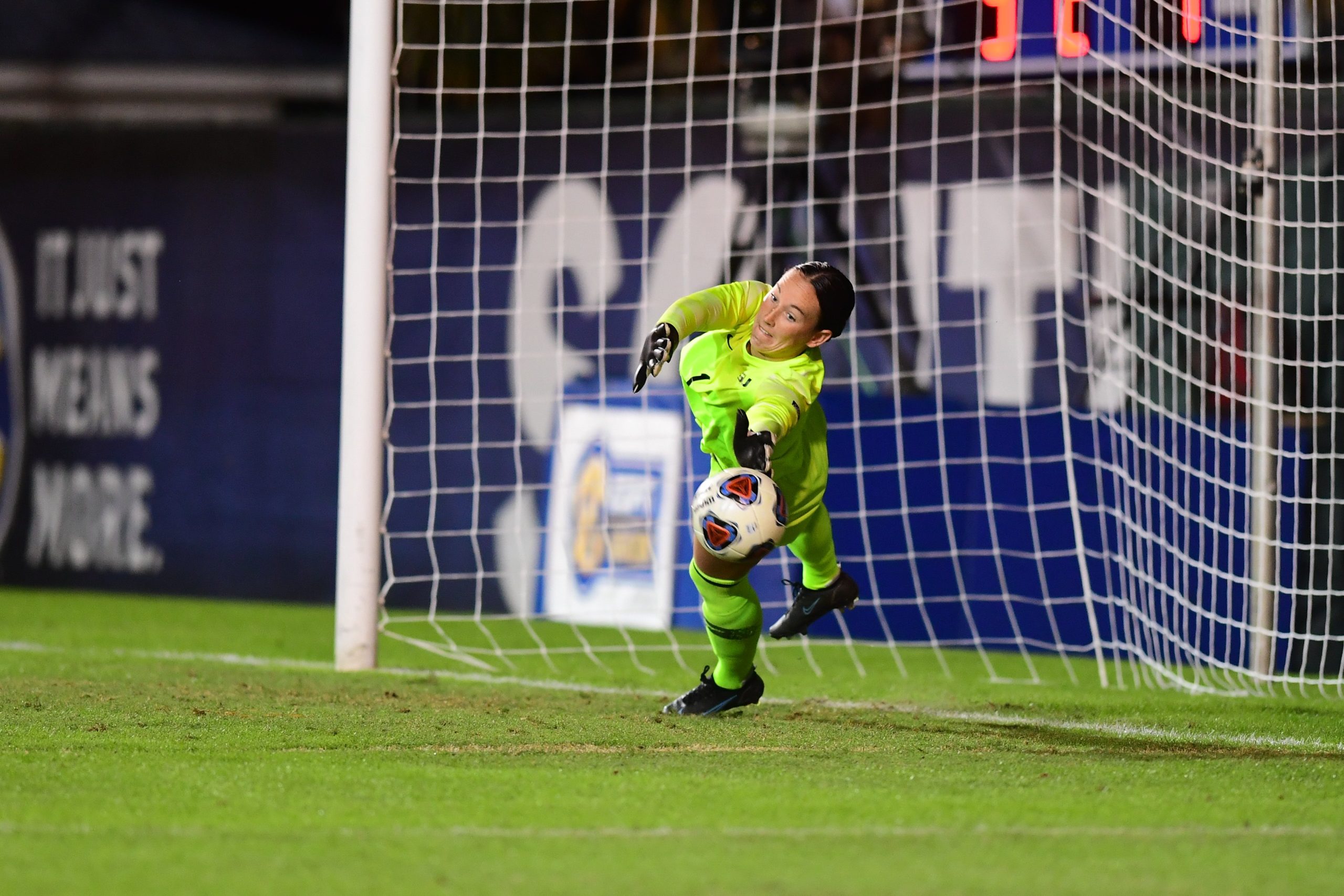 After a humbling 5-0 defeat at home against fourth-ranked Alabama five days ago, LSU's soccer was looking for a matter of redemption.
Although the Tigers didn't find the win column in their road game at No. 16 Tennessee, they achieved the next best thing.
LSU overcome a dominant first half of possession by Tennessee and held the upper hand in shots taken in the second half but settled for a 0-0 draw in Friday's Southeastern Conference matchup in Knoxville, Tennessee.
"I'm proud of our players. I think we challenged them all week in terms of defensive solidarity and just being a more difficult defensive unit to break down," LSU soccer coach Sian Hudson said. "Coming on the road against the reigning SEC champions, grinding out a clean sheet and creating a few big moments like we did was really pleasing to see."
LSU (8-3-4, 3-2-2 in SEC) outshot Tennessee (9-3-2, 5-1-1 in SEC) 6-3 in the second half after the Vols held a dominant 9-0 advantage in the first half.
Goalkeeper Mollee Swift played a key role in the Tigers playing the Vols on even term with three saves.
Freshman Sage Glover, who took two shots along with Mollie Baker, had LSU's first shot on goal in the 57th minute but sent her attempt right to Tennessee's goalkeeper Lindsey Romig.
The Tigers also had shots taken by Maya Gordon and Angelina Thoreson.
Tennessee didn't register its first shots on goal until the 72nd minute and again in the 75th minute with Swift there to deny the Vols.
LSU returns to action next Thursday at No. 7 Arkansas at 6:30 p.m.