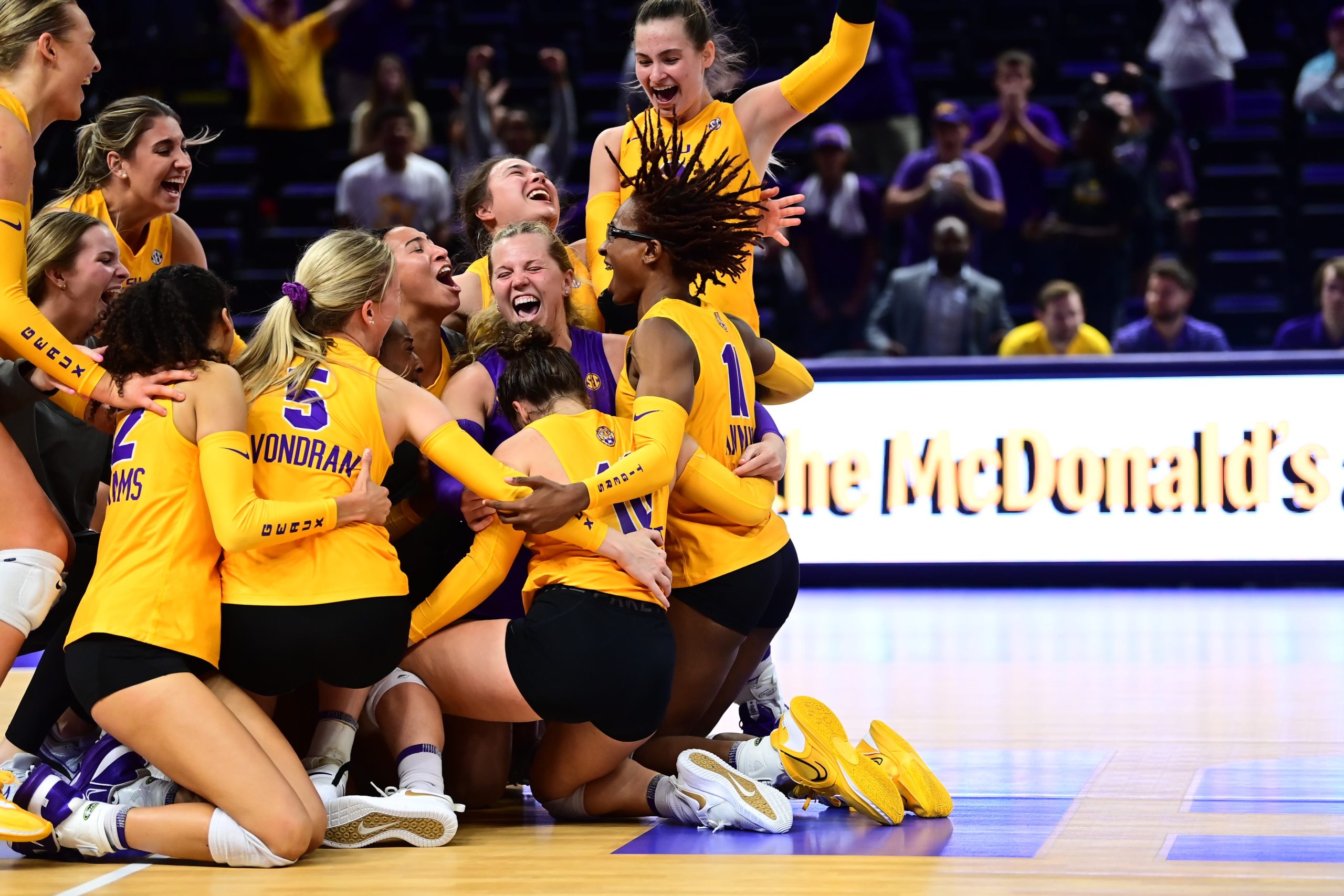 LSU's volleyball team may have come of age in its Southeastern Conference opener with visiting No. 20 Arkansas.
The Tigers battled back from a first-set defeat and pushed the Razorbacks to five sets before taking a 15-13 win in the finale Wednesday at the Pete Maravich Assembly Center.
"We showed true grit tonight," said head coach Tonya Johnson. "We did not start out the match very well, but we fought and got ourselves back in it and most importantly, we stayed mentally tough throughout the match. Arkansas is a very good team, so I loved the way my team competed tonight against a team of this caliber."
LSU (7-4, 1-0 in SEC) won its fourth straight league opener at home and snapped an eight-match winning streak by Arkansas (9-2, 0-1).
The Tigers overcame losses in the first (25-21) and fourth sets (25-21) to win the second (25-18), third (28-26) and final set for their first win over a ranked foe this season.
Outside hitter Sanaa Dotson led LSU with 20 kills, the third time she's reached at least the total in a match, and 12 digs. She also had two aces and a block.
Outside hitter Paige Flickinger also logged a double-double with season-high marks in kills (15) and digs (17) to go with an ace and a block. Middle blocker Anita Anwusi had a season-high 11 kills along with a match-high eight blocks, including one solo block.
Setter Josie Vondran registered her second double-double with 38 assists and a career-best 19 digs. She also tallied three blocks and had a kill. Setter Maddie Waak also had out 15 assists and seven digs.
Libero Ella Larkin finished with 17 digs.