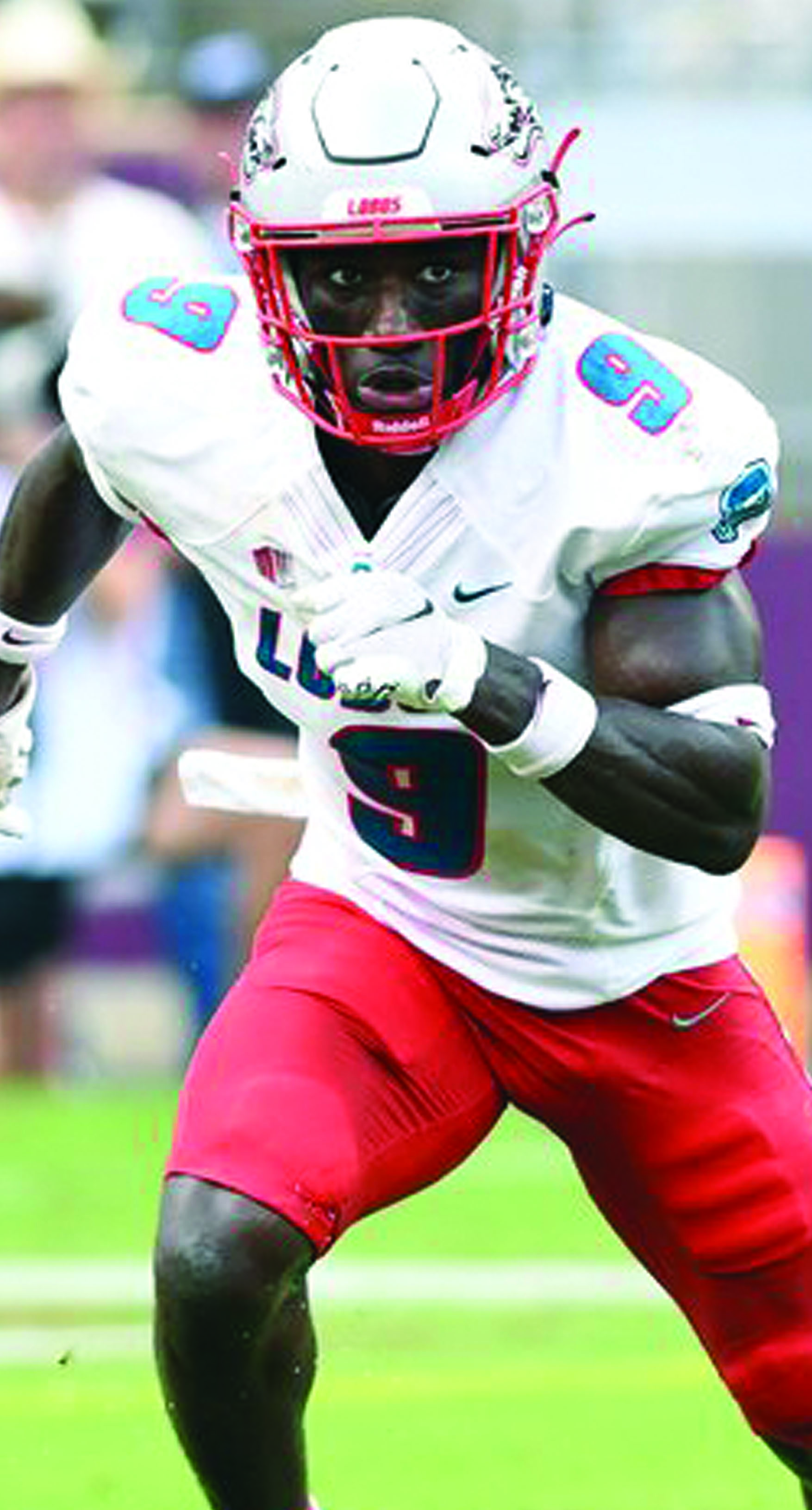 NEW MEXICO LOBOS (2-1)
FACES LSU: Sept. 24 (6:30 p.m.), Tiger Stadium (Baton Rouge)
HEAD COACH: DANNY GONZALES (7-15 at New Mexico, 7-15 overall)
NUMBER OF HEAD COACHES, 20 SEASONS: Four
2021 RECORD: 3-9 (1-7)
OVERALL RECORD, 10 SEASONS: 40-78
CONFERENCE: Mountain West
LAST CONFERENCE CHAMPIONSHIP: 1964 (WAC)
CONFERENCE TITLE GAME RECORD: 0-0
TOTAL NATIONAL CHAMPIONSHIPS: 0
THIS SEASON: New Mexico improved to 2-1 with a 27-10 victory last week over UTEP. The Lobos' defense forced seven turnovers – the most in a game in 36 years – and returned an interception for 22 yards and a touchdown … Quarterback MILES KENDRICK has completed 36 of 64 passes for 379 yards and 3 TDs to lead the offense with LUKE WYSONG leading the way with 12 receptions for 104 yards and a TD … Defensive back JERRICK REED is the team's top tackler with 25 stops and six pass breakups and CODY MOON has made 21 tackles with four stops behind the line of scrimmage and has three sacks.
NAME GAME: Gonzales – a native of Albuquerque, where the school is located – played safety and punter for New Mexico from 1994-98; he was defensive coordinator at San Diego State and Arizona State before returning to his alma mater in 2020 … The Lobos began preseason camp with four contenders at quarterback, a list seemingly topped by Kansas transfer MILES KENDRICK … Kendrick played 17 games over three seasons, including four starts, for KU, throwing for 853 yards with nine touchdowns and six interceptions … LUKE WYSONG led UNM in catches (24), receiving yards (224), punts returns and kickoff returns as a freshman in 2021, when he brought back one punt 63 yards for a TD against Colorado State … Leading rusher AARON DUMAS (136 carries, 668 yards) transferred to Washington, but NATE JONES – who had four rushing TDs as a freshman in 2020, then sat out 2021 for undisclosed reasons
TIDBITS: The Lobos haven't had a winning season or gone bowling since 2016, when they finished 9-4 under coach BOB DAVIE including a New Mexico Bowl win over UTSA … New Mexico has played in just four bowl games since 2006, all the New Mexico Bowl, where the Lobos are 2-2 all-time … UNM hasn't won more than three games for five straight seasons, going a combined 13-42 in that span
FUN FACT:
New Mexico's defensive coordinator is ROCKY LONG, its head coach from 1998-2008 and San Diego State's from 2011-2019. Long heads into his third season on the staff of Gonzales, who coached safeties and special teams on Long's UNM staff from 2006-08.
INFLUENCER:
Jerrick Reed II
SAFETY, 5-10,192, SENIOR
Reed led the Lobos in total tackles with 89 and picked off one pass last season. He had four interceptions in just seven games in 2020. Reed and fellow returning safeties Tavian Combs (81 tackles, 2 interceptions) and Ronald Wilson (55, 2) combined for 225 tackles and five picks in 2021.