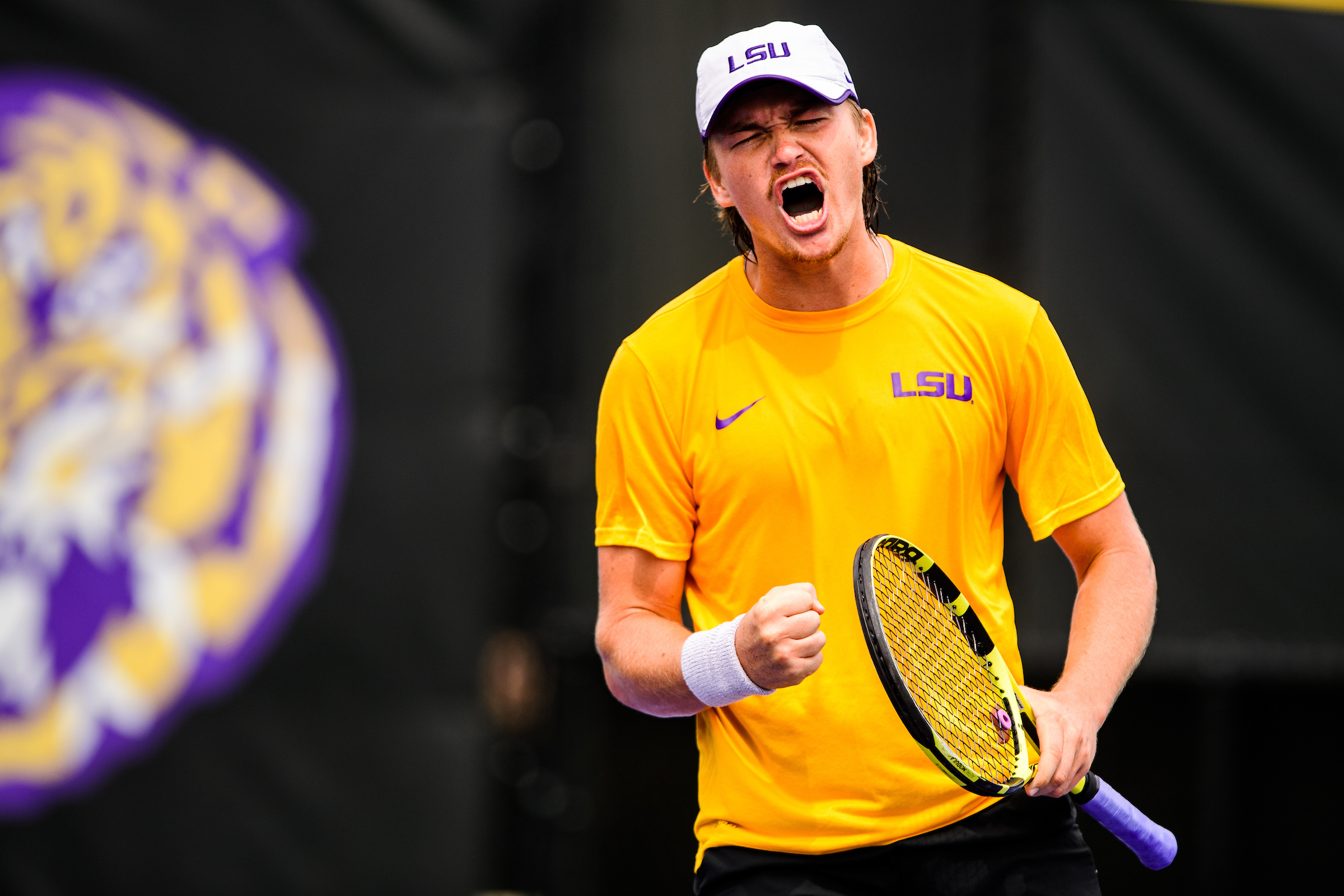 The LSU men's tennis team has finalized their 2022 dual season schedule this week.
Based on the final ITA Team Rankings last May, the Tigers have 15 top-75 opponents on their schedule.
The Tigers 25-match schedule starts on January 17 with a doubleheader against Tennessee Tech at the LSU Tennis Complex beginning at 10 a.m. and will host Incarnate Word in another doubleheader Jan. 22 until heading to Columbia, South Carolina on Jan. 29 for the ITA Kickoff Weekend tournament.
February begins with a trip to in-state rival Tulane before LSU faces another double-header on February 13 when Purdue and Nicholls State at home. Should the Tigers qualify for the ITA National Team Indoor Tournament, February 18 to 21, but would host South Alabama in the event they don't qualify for the event.
The Southeastern Conference portion of the schedule begins in March where LSU's youthful team struggled with a 4-8 record against a rugged league slate. The Tigers will host Mississippi State (March 11), followed by a doubleheader with Ole Miss and UNO (13th), a nonconference match with Tulsa (24th) and a doubleheader with Tennessee and Alcorn State (27th).
LSU opens April 1 at No. 1 Florida and will also welcome Texas A&M (8th) before closing the regular season with Kentucky (15th) and Arkansas
April begins with a visit to Gainesville, FL, to face the No. 1 Florida Gators. That Sunday, the Tigers will head to Athens, GA, to take on the Georgia Bulldogs. April 8, the Tigers welcome Texas A&M to town. LSU will end the season at home with a Friday/Sunday matchup against Kentucky and Arkansas (17th).
The SEC's postseason tournament is scheduled for April 20-24 in Athens, Ga. with the NCAA first and second rounds set May 6-8 at campus sites, NCAA super regionals May 13-14 at campus sites followed May 19-22 by the NCAA team championships in Champaign, Ill. and May 23-28 with the NCAA individual championships.