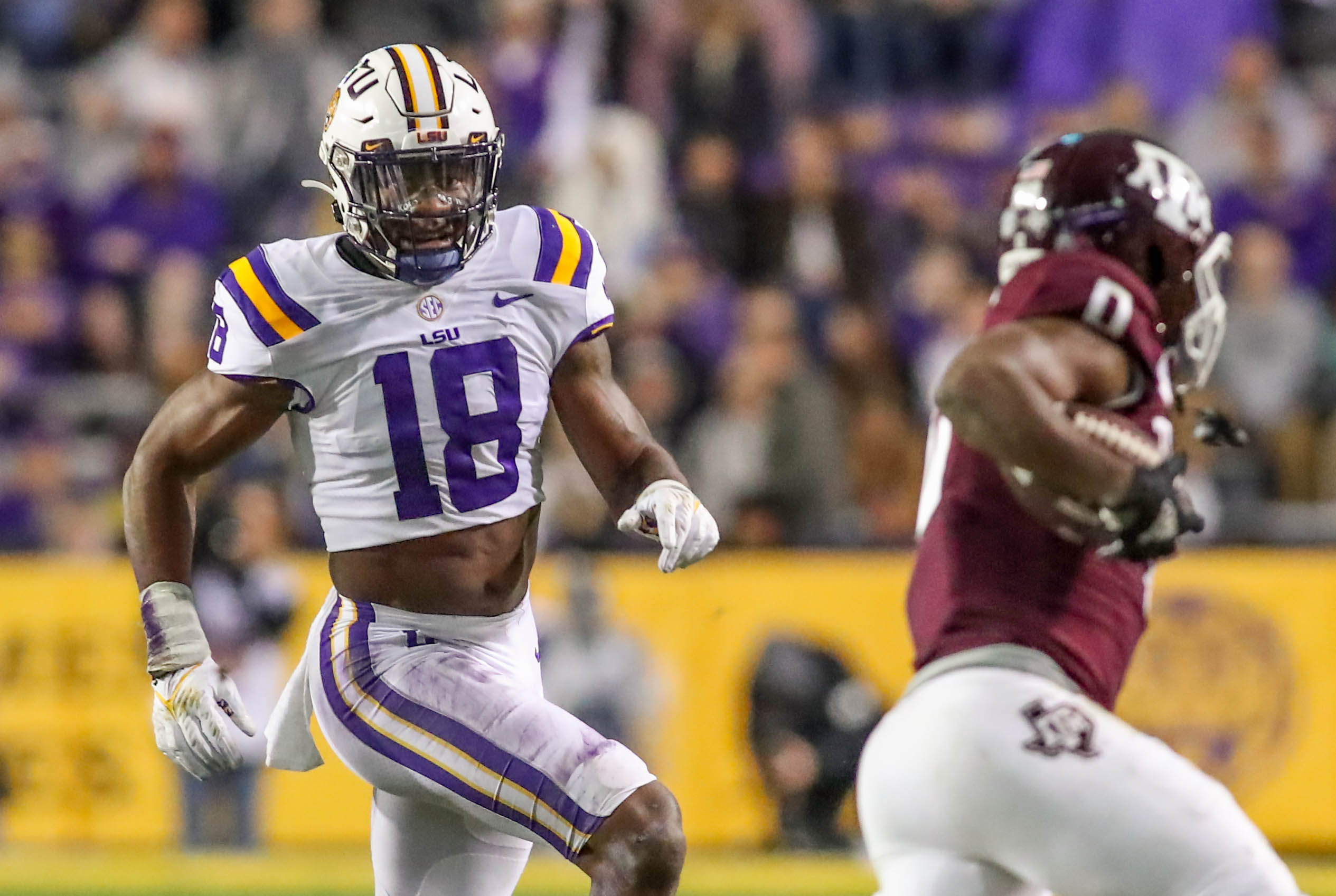 Damone Clark's wait may have taken the former LSU standout linebacker out of the first day of the NFL Draft, but all of his attributes have earned him a spot playing professional football.
Clark, who was projected as either a late first or mid-second draft pick following a breakout 2021 season, saw his stock drop to the fifth round where the Dallas Cowboys were willing to take the 6-foot-2 ½, 239-pounder with the 176th overall selection on Saturday.
Clark appeared destined for an early-round selection when an MRI at the NFL Combine revealed the Southern Lab graduate had a herniated disk. He underwent surgery for a spinal fusion March 24 where he's likely to miss the entire 2022 NFL season but is expected to make a full recovery. He became the second straight LSU product to find a home in Dallas which selected linebacker Jabril Cox a year ago.
During his time at the Combine, Clark tested among the top linebackers where his 4.57 40-yard dash was 11th best among linebackers. He also had a 36 ½ vertical jump and 7.12 3-cone drill. He was previously voted the top linebacker at the Senior Bowl.
Clark established himself as one of the nation's top linebackers in '21, earning a spot on the first team All-SEC team and was a finalist for the prestigious Butkus Award. He averaged 11.2 tackles per game, a mark that ranked him second in the nation.
Clark topped LSU's defense with 135 tackles, 15 tackles for loss and an interception. He also broke up three passes and forced a pair of fumbles.
He was a respected member of the Tigers defense, twice earning the distinction of wearing the No. 18 jersey which is symbolic of someone being the epitome of an LSU football player.
Clark, whose family evacuated from New Orleans after Hurricane Katrina, was a four-star prospect at Southern Lab who signed with LSU. He found himself having to follow in the footsteps of standout linebackers such as Devin White, Jacob Phillips and Patrick Queen – all of whom were eventually drafted by NFL teams. He started in three of 15 games during the Tigers' national championship season and finished with 50 tackles, four tackles for loss and 3 ½ sacks.
He started in five of 10 games during the COVID-19 shortened season where he registered 63 tackles, four tackles for loss and a sack.