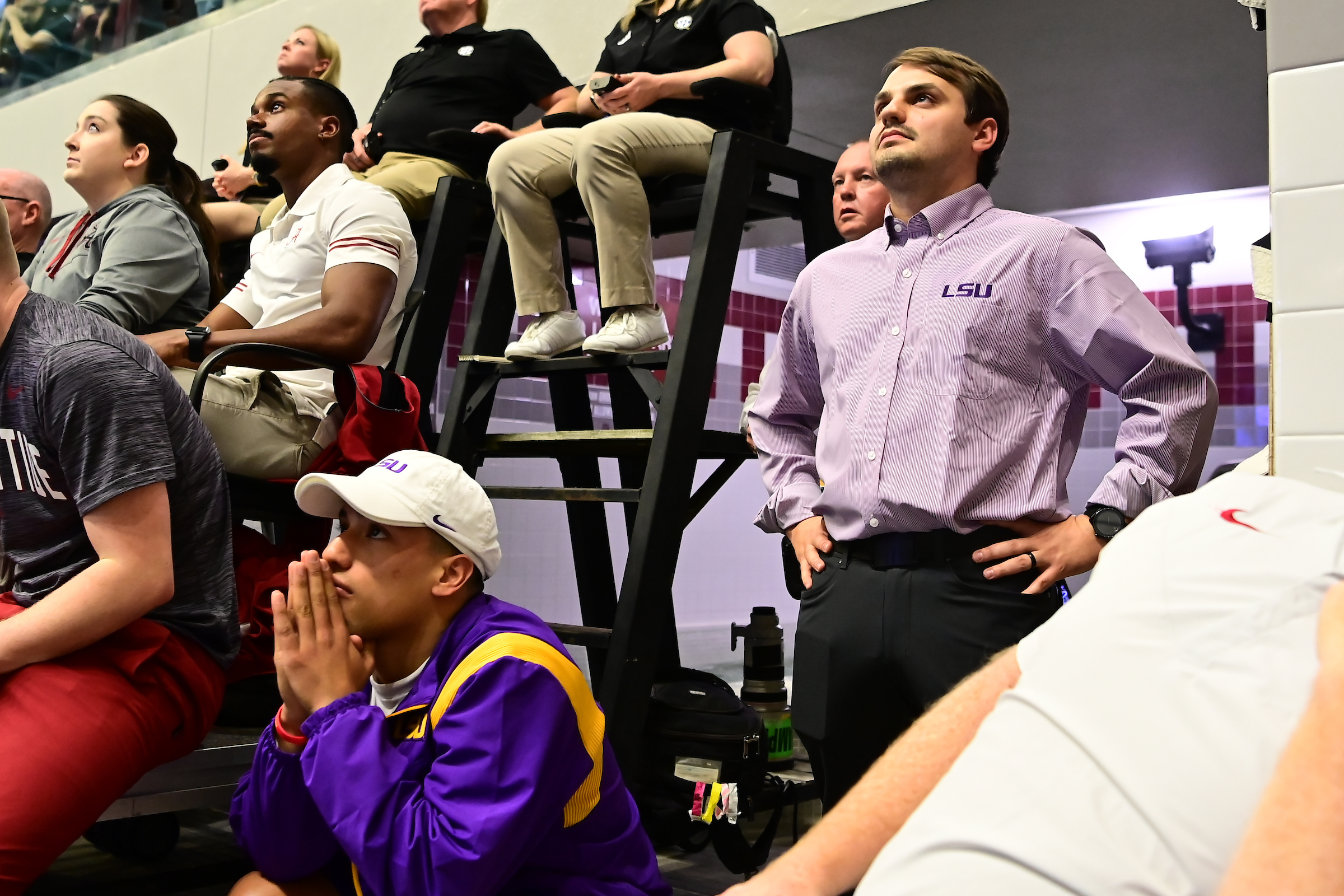 Jenna Bridges and Montserrat Gutierrez Lavenant produced gold medals for LSU's swimming and diving team Friday at the SEC Championships at Texas A&M's Rec Center Natatorium.
Bridges overtook four swimmers during the last 50 yards to win the 200-yard butterfly with a school-record time of 1 minute, 54.18 seconds.
Gutierrez Lavenant broke through with her first career gold medal in the platform, becoming LSU's first woman diver to win an SEC title for the first time since 2015.
Maggie Buckley turned in a third-place showing in the platform with a score of 268.45.
LSU's women were in fourth in the team standings with 624 points. The Tigers have won five gold medals in the meet, the most since 1993, with Maggie MacNeil along with the 2000-yard free relay team of Katarina Milutinovich, Peyton Curry and Michaela de Villiers also part of that haul.