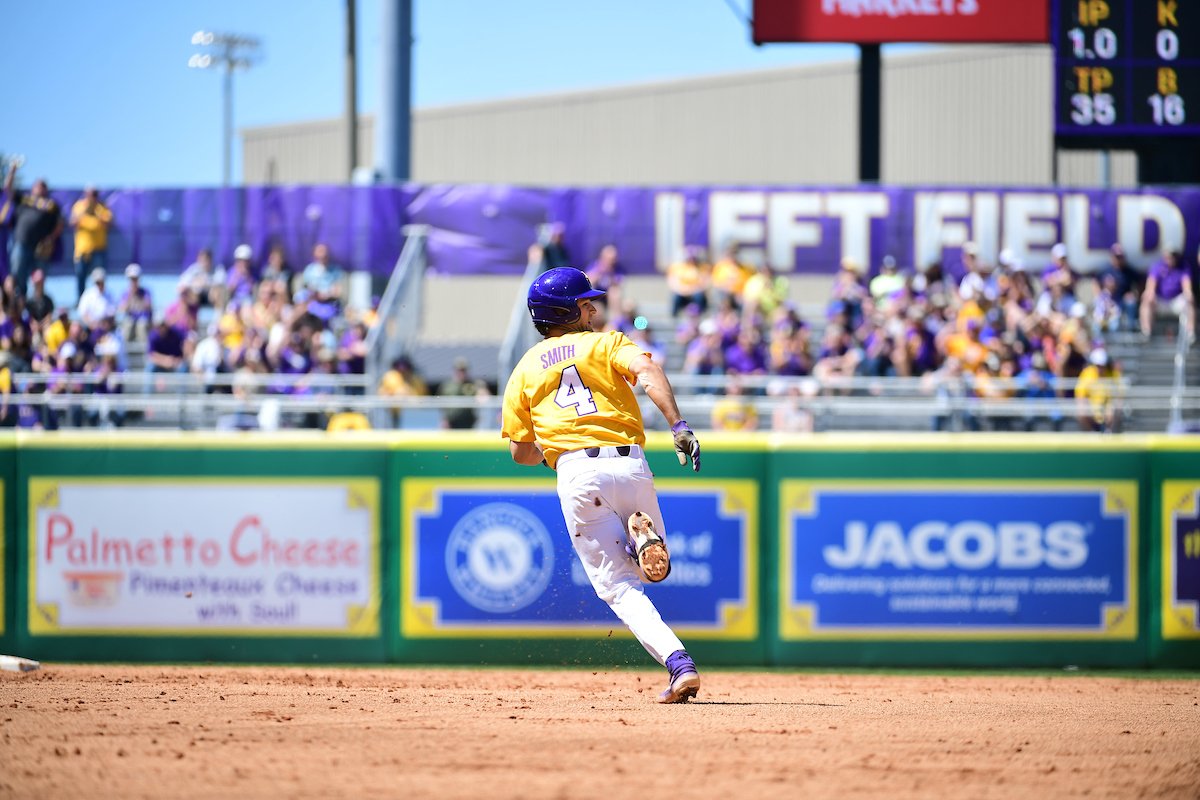 LSU is starting to earn itself a reputation of being a team that enjoys doing things the hard way.
For the second consecutive weekend, LSU dropped the opening game of a series it needed to win only to respond with back-to-back convincing victories.
This time it was a balanced offensive attack, a resilient start from a freshman arm and strong relief work that keyed a 5-4 victory over Alabama to clinch another series win.
LSU had to hold on for dear life late as Alabama nearly overcame a late three-run deficit, but the Tigers escaped. For all their injuries and inconsistent play, LSU is 13-8 in SEC play with three weekends to go.
Landon Marceaux appeared to be on the ropes early, but he settled in after pitching his way out of a bases-loaded, nobody-out jam in the first inning. He walked in a run but struck out the side to escape with the game tied 1-1.
Josh Smith posted LSU to that early advantage with a two-out RBI double in the first inning. The game didn't stay tied for long as Saul Garza crushed a long solo home run in the third inning, his second of the season.
The biggest hit of the afternoon came from Gavin Dugas, who swung the bat well in his first action in two months. Dugas came through with a two-out, two-run single to extend LSU's lead to 4-1 in the third inning.
A solo homer from Daniel Cabrera added another run to the LSU lead. Alabama got that run back against Marceaux in his fifth and final inning.
Matt Beck was nails out of the bullpen to escape a major jam in the sixth inning. He allowed just a solo home run in working the seventh and eighth innings.
Devin Fontenot came on in the ninth inning and loaded the bases before nailing down his sixth save of the season. Fontenot closed out both LSU wins in this series.
LSU will not play a midweek game this coming week due to final exams. The Tigers will be back in action on Friday night when Ole Miss comes to town.