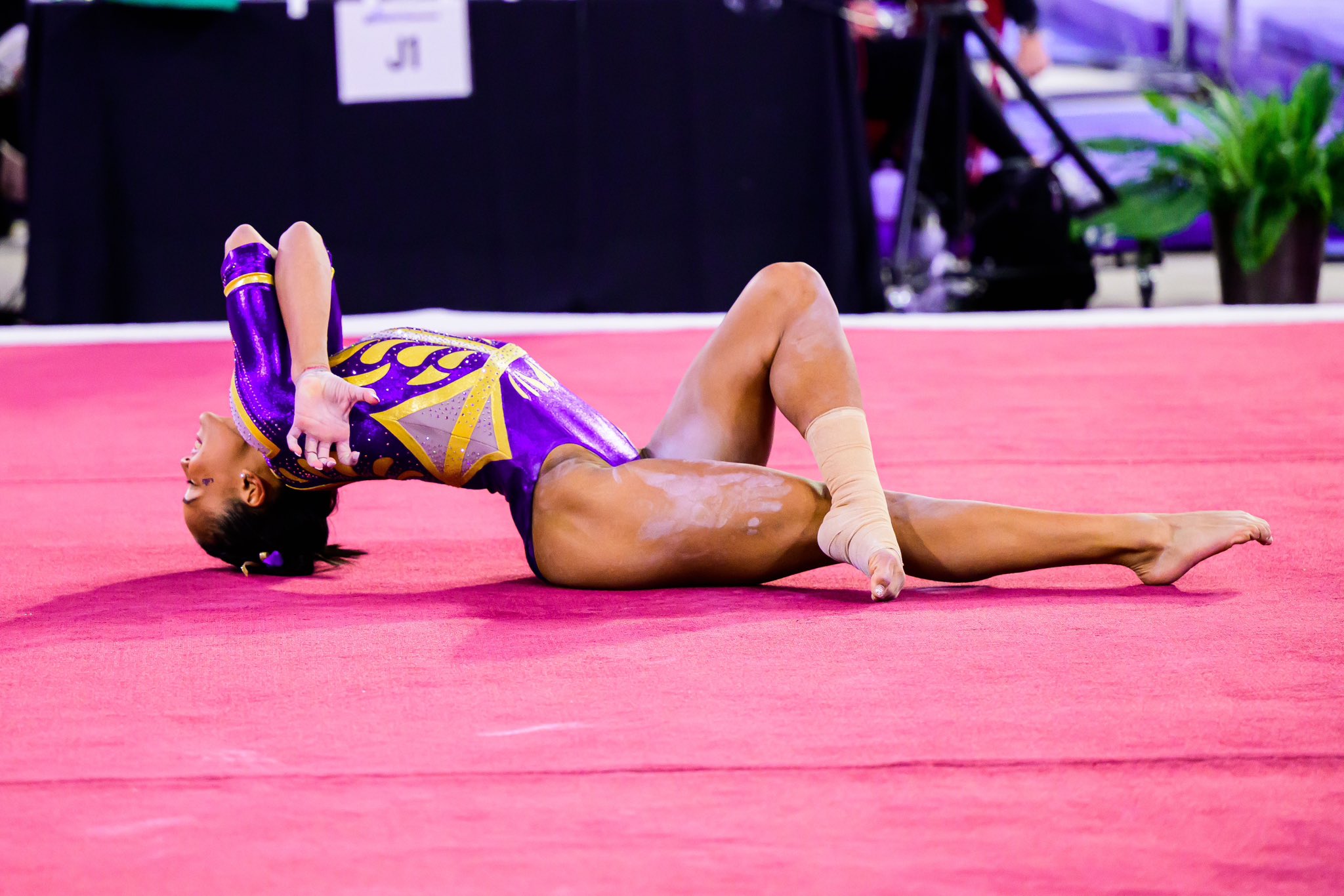 DENVER, Colo. – The sixth-ranked LSU gymnastics team will compete for the program's 14th regional title at the Denver Regional Championship on Sunday at 6 p.m. in the Magness Arena. 
The Tigers are competing to make the program's 32nd appearance at the NCAA Championships.
"We should be more comfortable tomorrow and be able to make the adjustments needed. I expect us to compete aggressively," LSU gymnastics coach Jay Clark said. "We were a little bit timid in spots on Friday and tomorrow we just have to go for it. We need to go out there and try to take what we want."
LSU will face off against No. 3 Michigan, No. 11 Oregon State and No. 14 Denver. The top two teams from the regional final will advance to the NCAA semifinals in Fort Worth, Texas, on April 13
All sessions of the Denver Regional will be streamed on ESPN Plus with Steve Schlanger and Ashley Miles Greig on the call. The Tigers will begin the competition on vault.